Your wildflowers need you!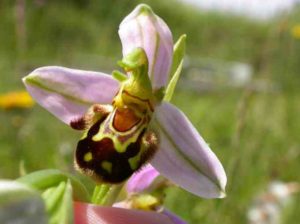 The plight of wildflowers in Great Britain is extremely worrying to say the least. Not only are once common flowers becoming scarcer but some are dying out entirely, gone forever, never to grace our sceptered isle again. (whatever sceptered means) The worst hit counties have lost on average one native flower every year throughout the course of the twentieth century. Appalling statistics to which we should feel the need to rise up as a fighting force and protect these etherial and vulnerable underdogs from the fate that may await them. Only true British grit and a few rousing choruses of 'Jerusalem' can save them now.
What is the cause of this species decline?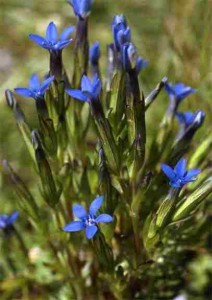 Sadly the main cause of the demise of our wildflowers is pollution. Pollution from factories, sewage, car and fertilizers. Much of the wildflowers of lowland Britain require poor soils but ironically the pollutants actually in most cases enrich our soil and make it more difficult for native flora to survive.
For example you may have noticed how river banks seem to be choked with nettles? Nettles love rich soil and have out competed other plants by utilising the nitrates that have leached into the water from poor farming practices.
What can you do to assist our flowery friends?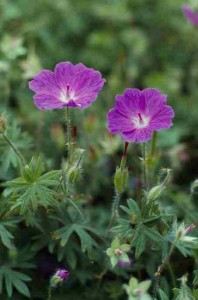 It sounds obvious and somewhat tiresome but writing to your MP is a crucial first step. After that I would push you to join 'Plantlife'. Plantlife are an organisation who speak up for the nations plants. They know their onions (groan) and they know solutions to the problems and who to lobby to get them sorted. Join them…they're ace!
As consumers we can do things like buying phosphate free washing up liquids. Using organically produced foods and generally recycling our stuff…..which most of do now as a matter of course. (Clap on the back…extra  jelly and ice cream)
Over the next couple of weeks I will be highlighting some of our fantastic wildflowers. Not just what they look like and where they are found but how they have become engrained on our British culture and woven into our history through their uses and through the folklore that surrounds them. I may even include some full colour photographs.
There is lots for me to learn about British wildflowers and I shall be trawling the libraries and online references to bring you the latest facts and figures and stories from around the Islands. (Go Benji Go!) Find more posts from Higgledy Garden at the Higgledy Garden Wildflower Campaign.
However as much as I will enjoy writing a few posts on the subject, in truth it will do very little to help the wildflower situation and I would take this opportunity once more to ask you to check out Plantlife. (Thank you.)
We would love to hear about the wildflowers that grow in your neck of the woods and indeed any 'old wives tales' that have grown with them.
If you enjoyed this post…and we jolly well hope you did, then why not read all about the rediscovery of the Ghost Orchid?
Image Credits. Plantlife.
Subscribe to Higgledy Garden and have free updates & mind bendingly exciting posts sent to you before anyone else gets a look in. Click on the RSS logo at the top of the page.