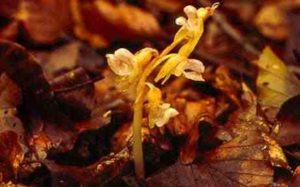 It was terrible news when the Ghost orchid was officially declared extinct but the spooky fiend soon came back to haunt us once again.
This incredible leafless plant was rediscovered in a Herefordshire woodland but was kept secret by the botanical world for fear of those toerags who come and dig them up for a quick pound or five thousand. Grrrrrrrrr….
Who rediscovered the Ghost Orchid?
The chap who found this elusive little fellow is an amateur botanist called Mark Jannink who painstakingly monitored ten sites that he felt would be suitable spots to find the orchid. Clearly he was right, he found a single expample only 5cm tall!…well done Mark…clap on the back and we'll buy you a pint when we see you.
Mark said…"To be honest I was ready to give up, and then the feeling I felt when I saw it was relief more than anything. It wasn't till the next day I felt the euphoria."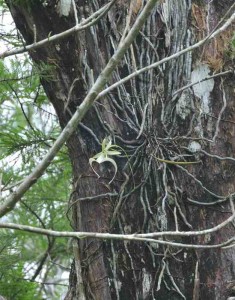 Trevor Dines, of conservation charity Plantlife, said: "The rediscovery of a single ghost orchid is wonderful news – and gives us hope that this delicate species is not gone for ever."
But went on to say…
"However, just as one swallow doesn't make a summer, one ghost orchid doesn't constitute a viable long-term population of a species, which has now been re-classified by the Vascular Plants Species Status Assessment Group as critically endangered."
Why did the Ghost Orchid disappear?
The decline of the Ghost orchid has been put down to loss of habitat and the use of pesticides and herbicides in farming.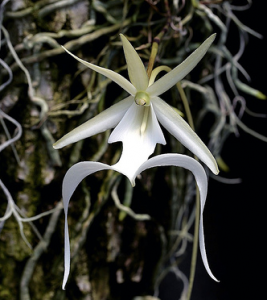 The symbol of the Ghost orchid is used by Plantlife to represent its brilliant conservation program. This of course is a great feel good story but for stories like this to become more commonplace we need the good work of organisations such as Plantlife to continue. Please visit their site using the link above.
To find our other Wildflower posts clickerty chip here.
Image credit The Daily Torygraph & Plantlife.
Why not receive Higgledy Garden updates? Its easy, free and makes us feel really cool. Click on the orange logo at the top of the page.