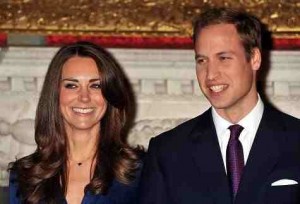 Lady Diana's favourite Royal Wedding Flowers were white roses and I suspect that they will play an important role in Kate and William's bash. Obviously I am going to let kate down somewhat as the Higgledy Garden won't have any until much later in the year so she'll have to source them elsewhere. However there are some British suppliers who will have some in heated glasshouses…but this is something that the Higgledy Army frown upon.
We already know that Kate likes Lillies and they too will be available from similar places and of course from overseas. …or from the Shell garage on Trumpington road.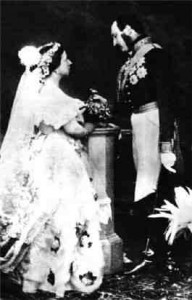 Ever since the wedding of Queen Victoria  who had a beautiful posy of Snowdrops they seem to have played a part in Royal wedding flowers as a symbol of purity but judging by the look one sees in both William and Kate's eyes one suspects whether they can indeed pull off the purity racket. Snowdrops will of course have been up and gone by the end of April but no doubt the royals have a team of clever little elves who can rustle some up whenever they desire them.
Prince Charlie has an organic garden at Highgrove where no doubt he shall take out his favorite shears and bring some of his fine flowers along for the party. I love Charlie, he had the conviction to stand up for what he believed in and was banging on about organic growing and sustainability well before almost anyone else and now its mainstream. Well done old chap!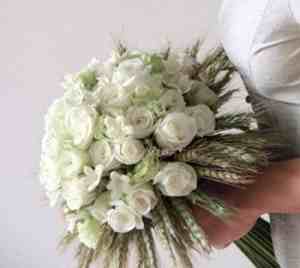 I've suggested in earlier posts about the Royal wedding that daffodils would be included, I am now going to update that prediction to white daffodils…obvious really.
If your reading this Kate you might also like to check out JW Blooms who does a rather fine line in organically grown wedding flowers too.
Please let us know your predictions for the wedding flowers.
Click on the orange button at the top right hand side of the page for further free Higgledy Garden updates.