The Higgledy People's Front were convening for tea and those pink wafer biscuit things when Comrade Oli announced he's been home to visit his folks and they had given him a load of Statice seeds. (They used to run a flower farm back in the day) Clearly this was a sign for me to write a post on these most elegant of the annuals. So…are you sitting comfortably? …then I shall begin…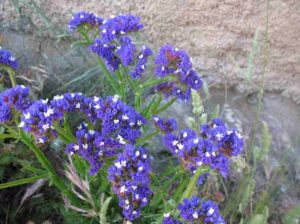 I can only speak for Southern England when I say Limonium is commonly called Sea lavender or Statice…I believe it may also be known as Latifolia in the West country. It is one of the most widely used dried flowers in the country…though we at Higgledy aren't into dried flowers…we think they're very 80's and those bright and dyed colours are  somewhat 'laura Ashley on acid'.
The word 'Limonium' is Greek and is derived from the word meadow…which is where the little chaps are most at home.
How to propagate Statice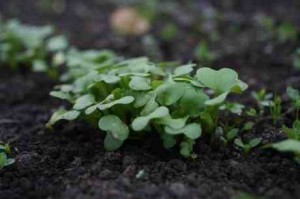 One has two choices, either get the seeds started under glass 6 to 8 weeks before planting out or plant after you are sure the frosts have retreated to whence they came. Plant is a sandy, free draining soil, in a bed that has been tilled to a fine tilth and that is in full sun.
'Growing on' Statice
They don't mind a mild drought but don't leave completely dry for too long. Space your seedlings out to about 12 inches. Some say give a light fertilizer in spring but we tend to leave them a bit 'keen' and they perform well for us.
Statice as a cut flower
Its a beauty in the vase…some say its Kitsch…I tend to agree and that's part of its appeal. Try arranging it with some lavender, pink salvia or even rosemary…rest assured you won't see that combo in the foyer of Morrisons.
Where to acquire statice seeds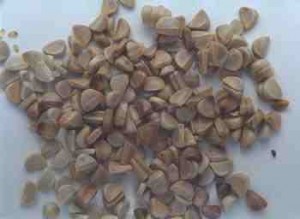 Nickys nursery do a fine selection as do Sutton seeds. Let us know what varieties you plant and how you get on…if you can send us photos and we'll post them.
Why not saunter over to the Higgledy People's Front Top 50 annuals for cutting?