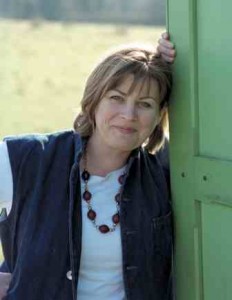 The Sarah Raven seed catalog turned up today and it is very ever so slightly…well…perfect. By the time my mug of Tetley tea had got to the nearly empty stage of 'Def Con Three', I'd spent £140, (that's with my 15% discount voucher that the lovely lady sent us.) and I still hadn't reached the sweet peas.
I know not everyone got their's today (Belinda!)…but that's because Sarah loves us more than you….it's just the way it is.
I ignored the veg section (Yawn…soooo last year) and moved on to the tarty flower department…I was most pleased with the pages of glossy petal action.
So what's so special about Sarah Raven Seeds?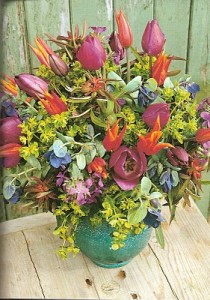 Well I can only speak for myself but as a boutique flower farmer I need the best quality, adventurous and reliable flowers known to humanity. Being a touch lazy I have found the best way to find these varieties is to let Sarah Raven find them first and then copy her…simples…easy life…let the credits roll.
We get seeds from plenty of other sources but these quite frankly are my favourites. They are also great value.
Best not to look at the catalog (available online too) after you've had a couple of Martini's, as I have discovered in the past, one can get somewhat carried away in the moment and before you know it you've cornered the market in Cornflower seed and the Monopoly commission are after you for crimes against the garden.
So don't delay…pop over to Sarah Raven Seeds and make your own mind up.
Kind regards
Benjamin