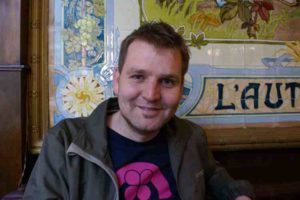 Many of you no doubt will have heard about James McKay because you are well read, brainy and like fine things. The Higgledy Army have long been fans of his work and when we asked him to say something both brainy and beautiful about flowers for our site, he did just exactly that.
James has got a new book coming out which we all have to buy otherwise Tinkerbell's ears will be in the post…
Poems like flowers are lightweight, intense, highly coloured. A small and sustainable luxury.
When you collect them, they become an anthology: the word 'anthology' means 'collection of flowers'.
You grow them, as you would flowers. Poems germinate, they need time for incubation, and they grow at their own pace.
Some are best pretty much ignored, they look after themselves until you feel like writing them down and then they're done.
Some demand hot-house attention to detail and constant fretting over, and still refuse to blossom like you wanted them to.
The main thing is to keep the mind fertile, receptive and clear of weeds.
As the great John Cooper Clarke has it, the main advantage to being a poet is that nobody can ever tell you that you're not working.
My new book of poems, Quiet Circus, is being published right now by Vintage Poison Press:  you can follow every thrilling development at www.mckaypoetry.com.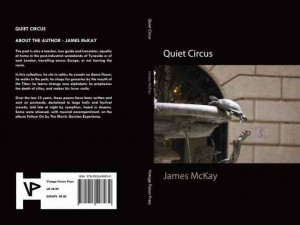 To best encourage new poems, apply quantities of rich, well-rotted literature – which is all riotously floral.
Love poets of all ages have pretty much had to wade through drifts of roses, lilies etc. to get at their beloveds.
Erasmus Darwin (grandfather of the famous Charles) made his name and fortune with the book-length, best-selling poem The Loves of the Plants (1791), in which he outlined the theories of Linnaeus (I'm not making this up).
Best of all, this: writing around 1760 while confined to a London lunatic asylum, the poet Christopher Smart misses his garden:
from 'Jubilate Agno'
For the doubling of flowers is the improvement of the gardners talent.
For the flowers are great blessings.
For the Lord made a Nosegay in the meadow with his disciples and preached upon the lily.
For the angels of God took it out of his hand and carried it to the Height.
For a man cannot have publick spirit, who is void of private benevolence.
For there is no Height in which there are not flowers.
For flowers have great virtues for all the senses.
For the flower glorifies God and the root parries the adversary.
For the flowers have their angels even the words of God's Creation.
For the warp and woof of flowers are worked by perpetual moving spirits.
For flowers are good both for the living and the dead.
For there is a language of flowers.
For there is a sound reasoning upon all flowers.
For elegant phrases are nothing but flowers.
For flowers are peculiarly the poetry of Christ.
For flowers are musical in ocular harmony.
For the right names of flowers are yet in heaven. God make gard'ners better nomenclators.
For the Poorman's nosegay is an introduction to a Prince.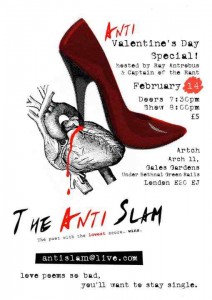 Thanks James old bean. I do hope we get the chance to meet again.