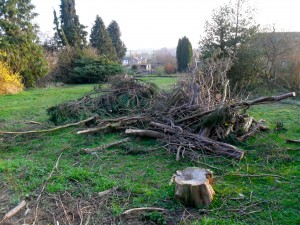 This plot in Linton, just outside Cambridge is the last and biggest plot that needs preparing….we've got four weeks to get in done between our day jobs…PANIC!!!!!
It is about 35 meters long by 10 wide…it looks bigger in the shots because of the wide angle.
Yes it has presently got a recently felled tree lying across it.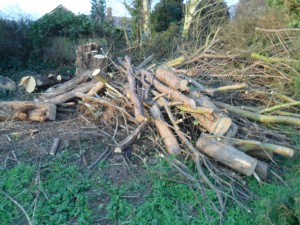 I find it very difficult to look at these photos and say 'Fine tilth'…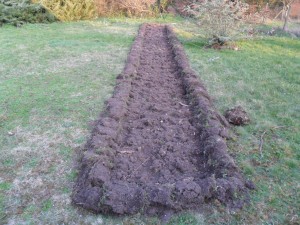 I dug a bed out at the other end of the field. This is ten meters by one meter. I have turned the turves over and will let them rot down back to soil and then move them back over….it will save 'double moving' them…its called the Benjamin Ranyard Method of Adobe Raised Beds…its all the rage in Shorditch.
Another 15 of these and we'll be done…
Ben