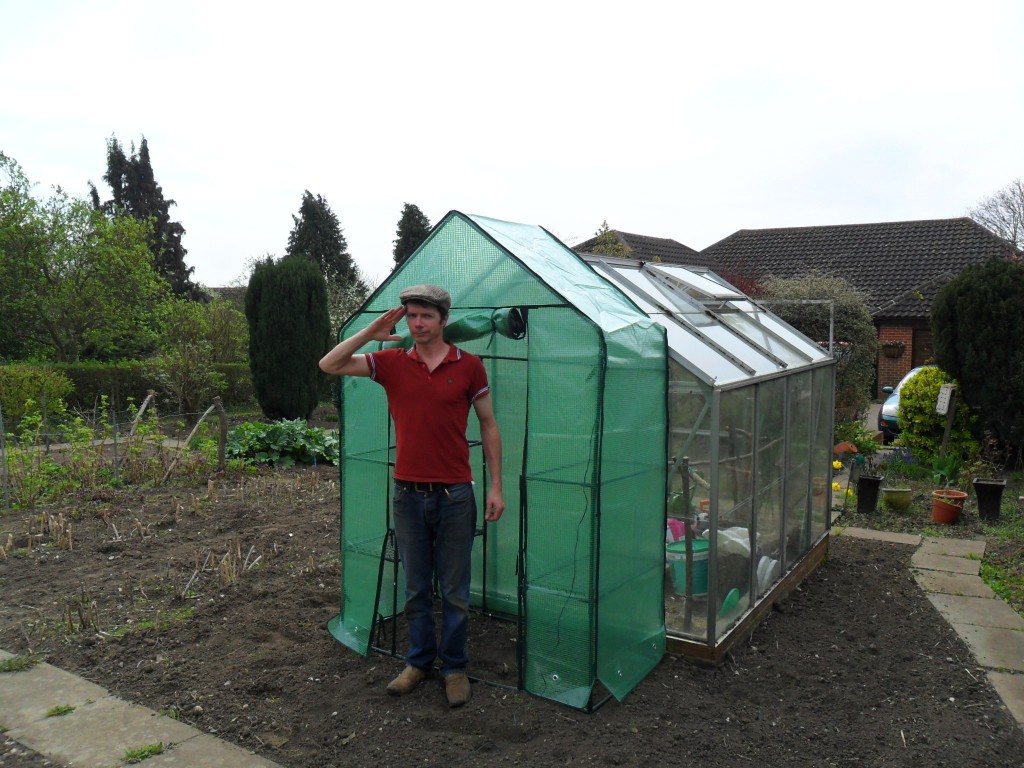 We now have a man posted 24 hours a day to watch over the Higgledy Garden…keeping the wildbeasties away and protecting the seedlings.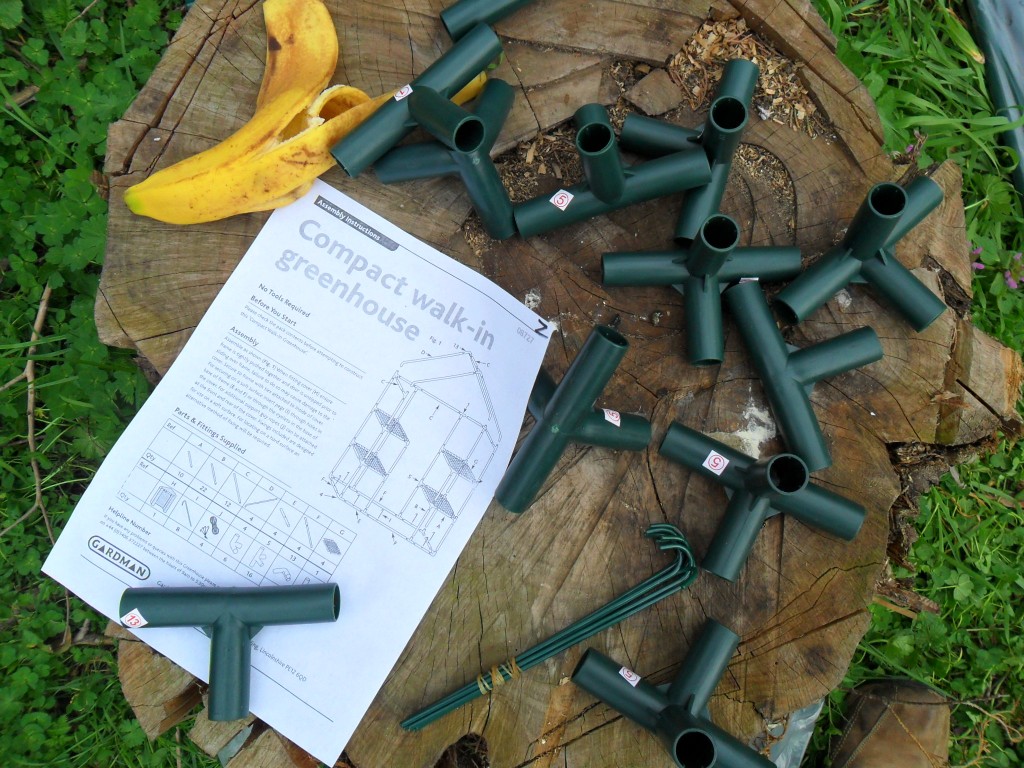 This wasn't easy….and put me in a bad mood…then Oli came along and said I'd put it in the wrong place…apparently being on a slope in the middle of a Holly bush was all wrong…then I fell over in it…then I ripped the zip off…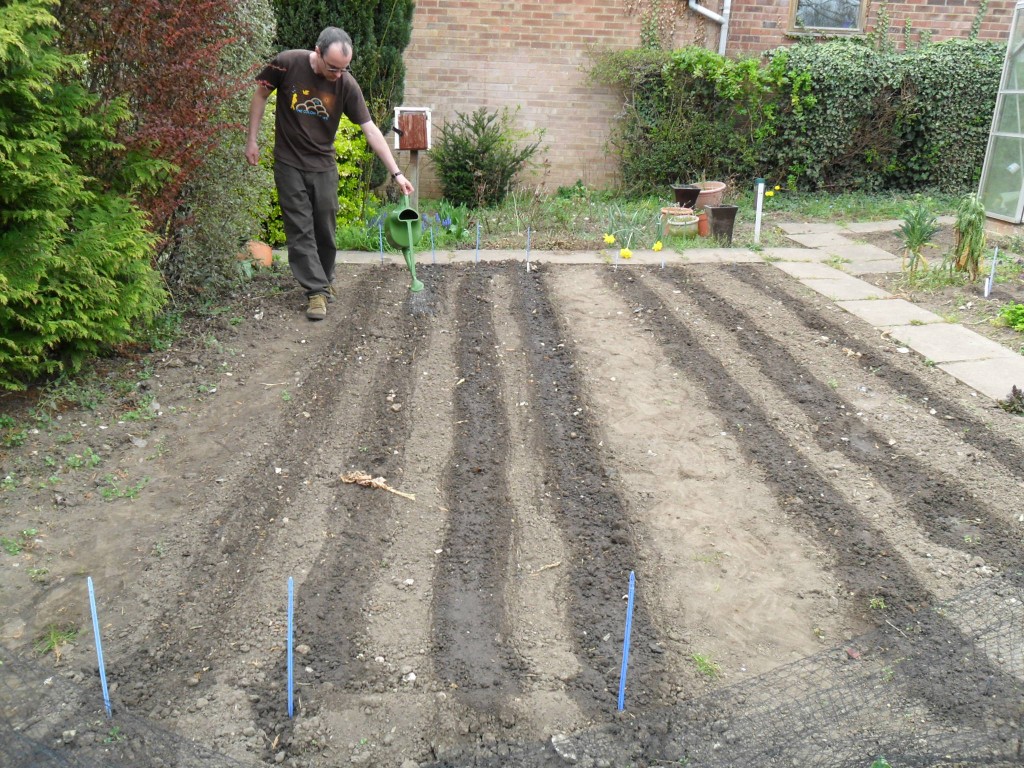 We dug deep and sent Oli on a four day watering workshop in Herefordshire…the results have really paid off…his parallel precipitation is simply unmatched other than by Mr Derek Plimsole of Leeds who is quite simply a genius with a can.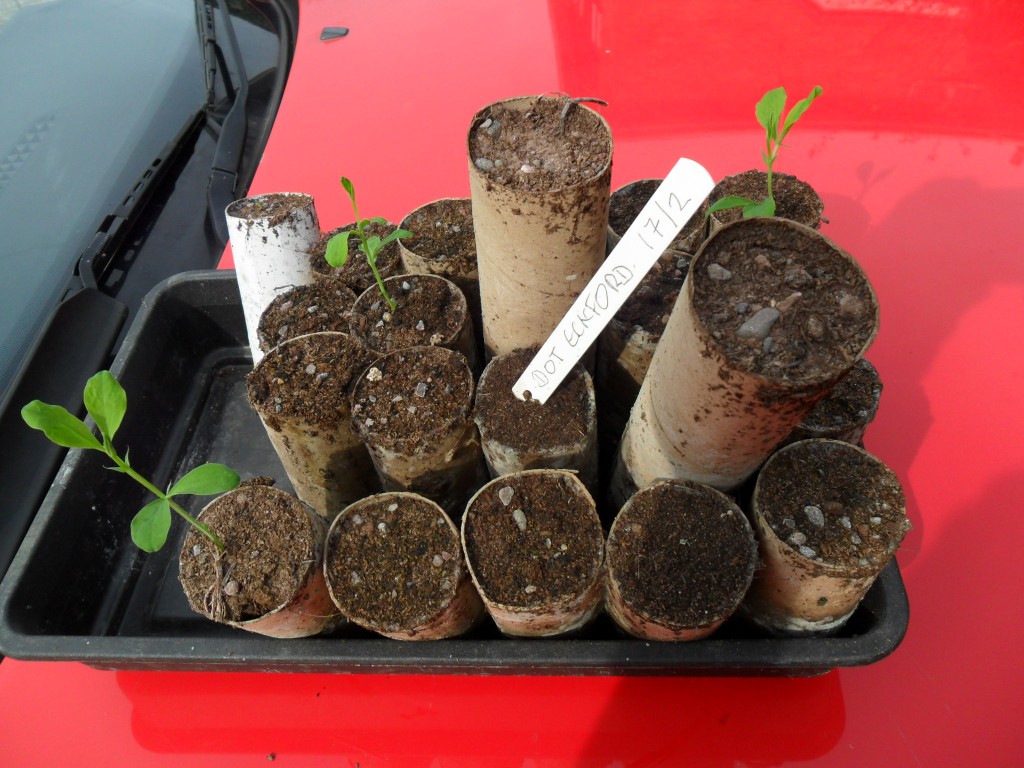 The germination rate of Dot Eckford was disappointing…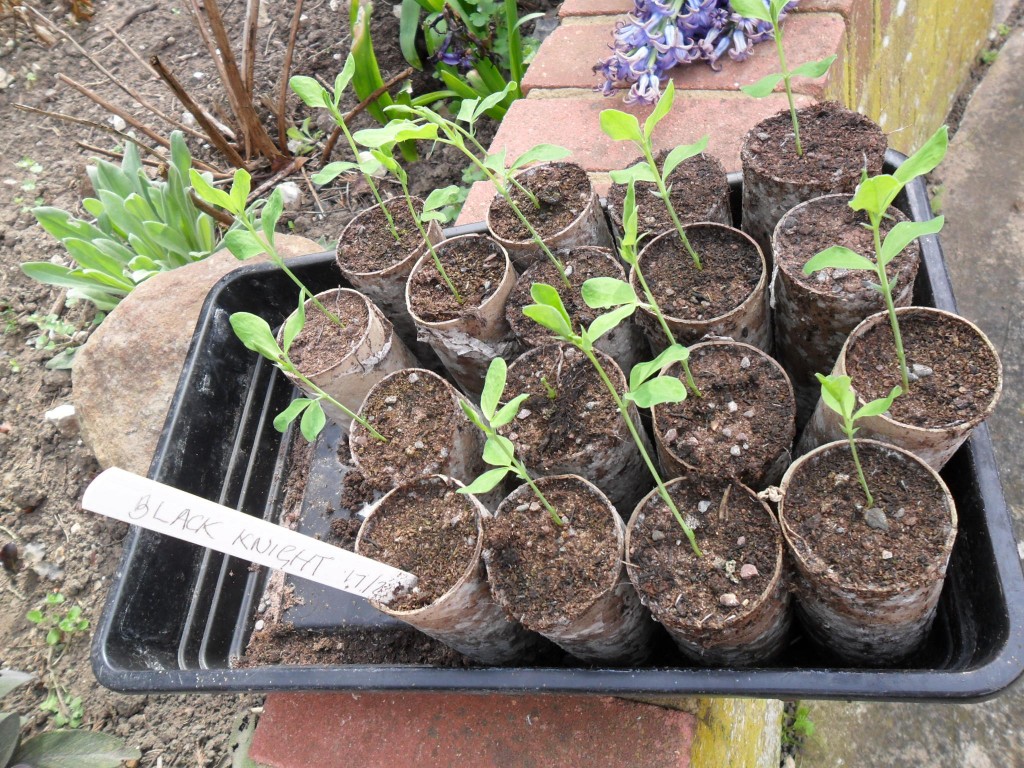 Black Knight however did brilliantly.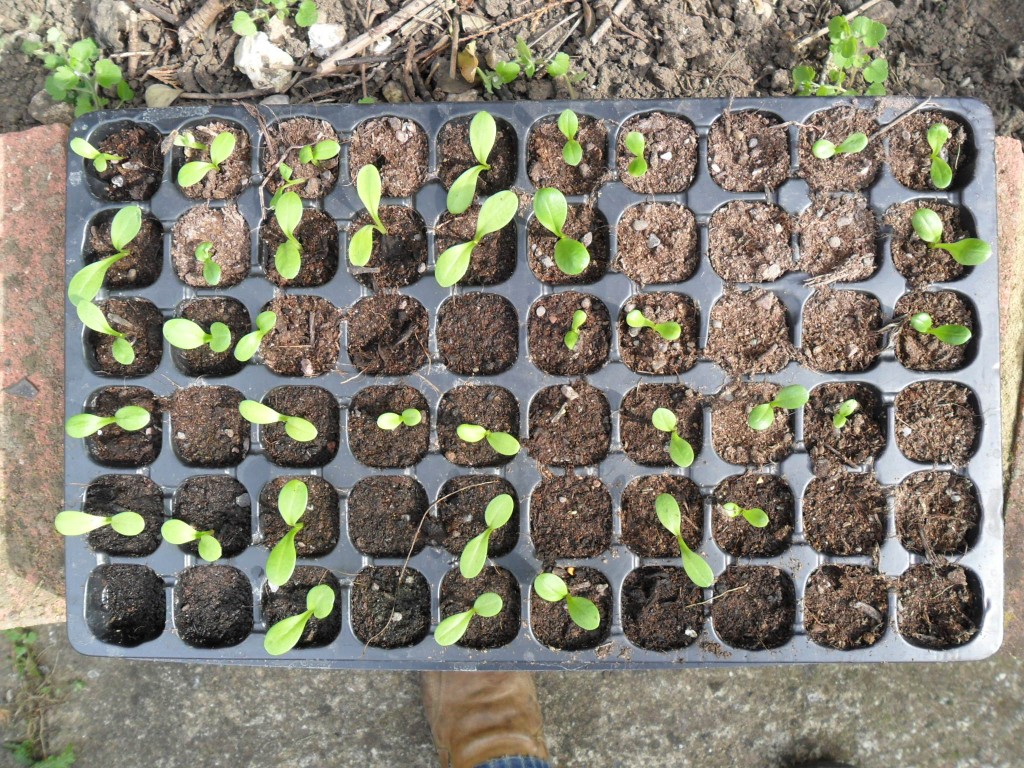 Dahlia did well too…these are Disco Dancers…yeah baby!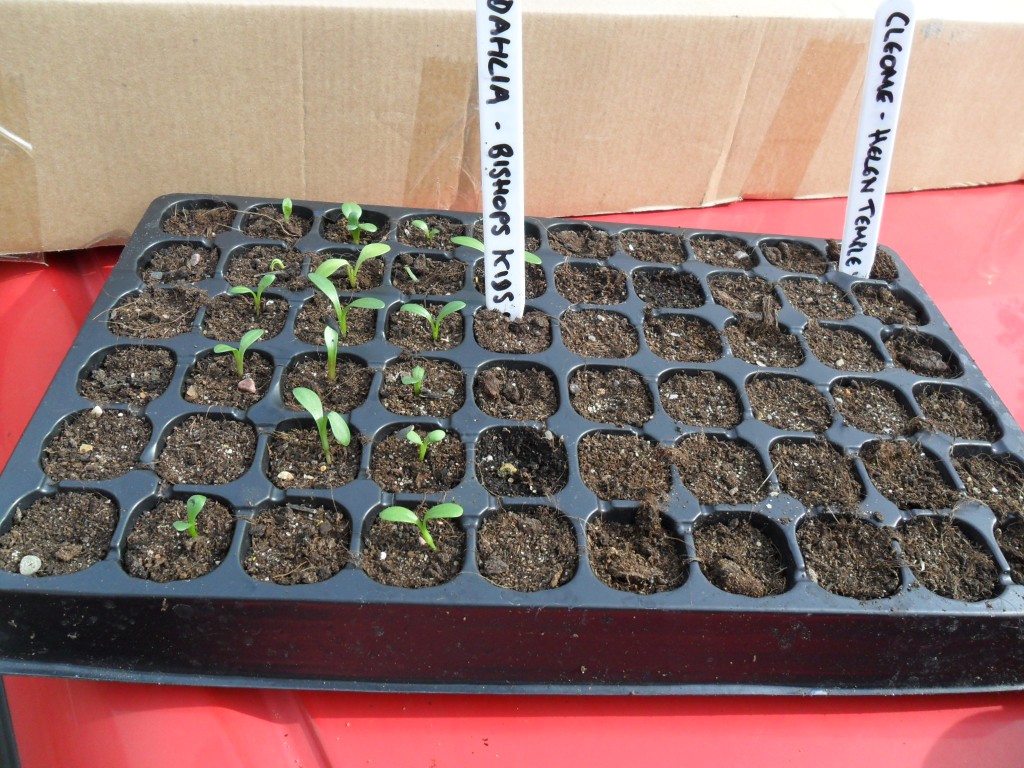 Cleomes haven't materialised…most probably because I think I may have buried the seeds and they need to be sown on the surface…silly me…anyway I've decided I don't like them anymore and they are banished from the Higgledy Garden for at least a year. Bishops Children (Dahlias) did ok…several more popped up in the following days.
Kindest regards.
Ben