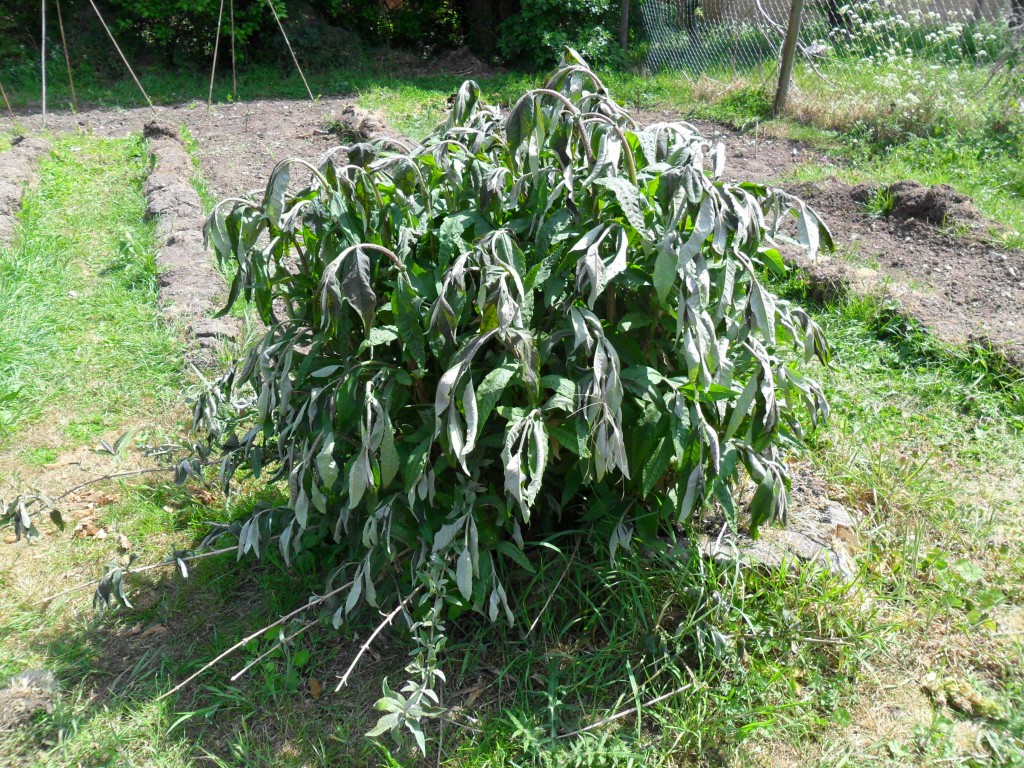 Yesterdays late frost was enough to take out this Buddleia. The 15th of May is seen as the cut off point for frosts in Cambridgeshire….BUT with all this scorchio weather I decided to harden the seedlings off a little early. I had some out side the green house and had left the green house door open.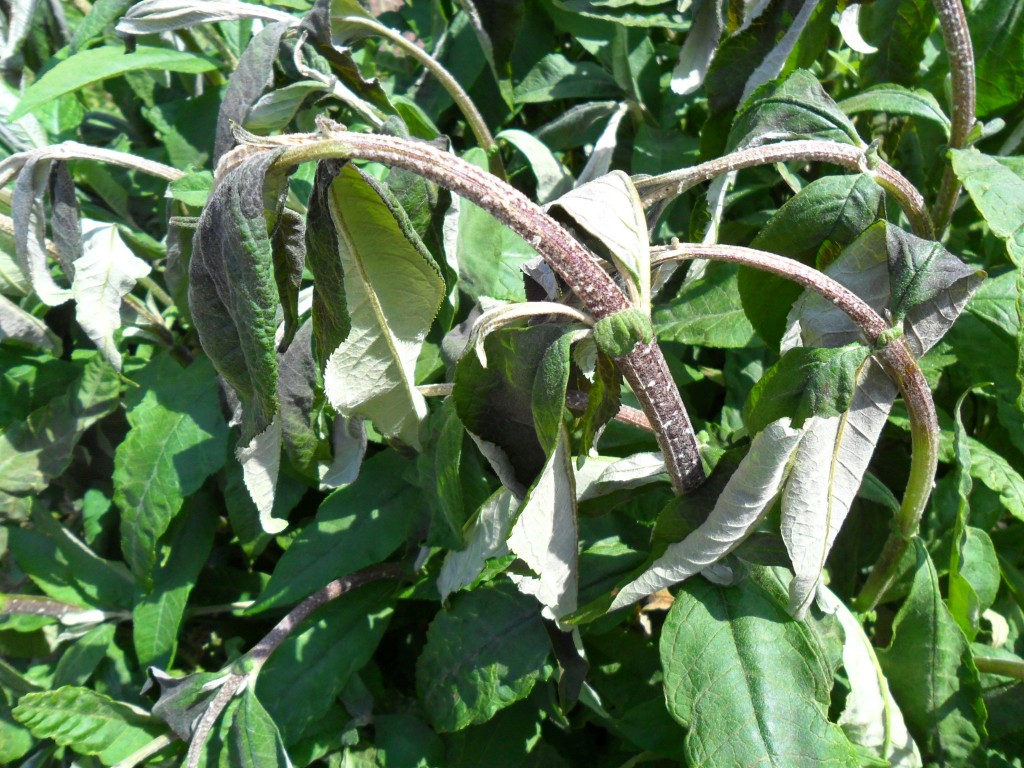 The frost crept into the greenhouse and slaughtered the seedlings as they slept…we lost about two hundred…all the dahlias…most of the Tithonis and most of the Zinnias.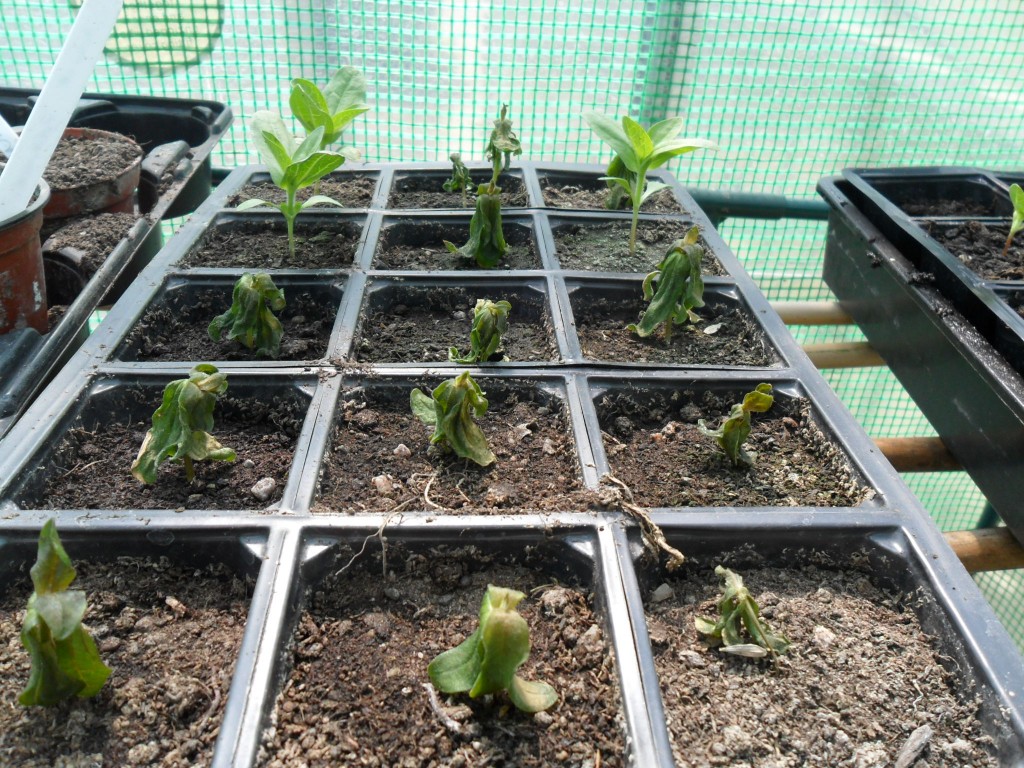 …the half hardy seedlings that I had put out in the beds have melted into the abyss or been taken by aliens…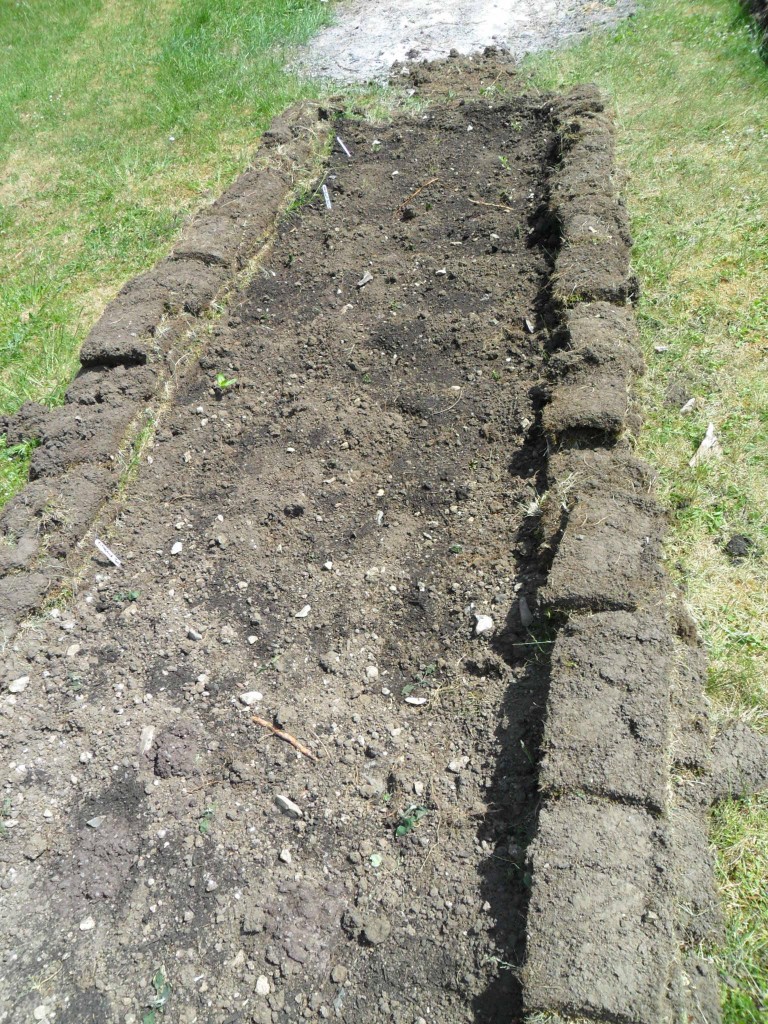 I had a ten minute swearing and foot stamping session…successfully letting out my inner Yeti and then got over it. It has been a very very expensive lesson…but a lesson none the less…I won't be putting seedlings out before the 15th again…and better to learn this with 200 plants rather than 2000.
The Higgledy Army have taken some losses but morale is still high and we shall march on Paris victorious…we shall liberate the world from  banality…release it from the shackles its dull captors…and take the downtrodden citizens into the bright and shinning light of hedonism once again. …have some of that Frost Face!
Captain Benjamin Ranyard of the Special Epicurean Forces.
PS The edible flower garden is untouched…