Since making the Higgledy Garden 'Chive Blossom Vinegar' last week the phone hasn't stopped. Everybody is just crazy for an update…Jammie Oliver is practically stalking me and emails from the Vatican are bordering on threatening….middle class ladies of a certain age are camping outside my house…
Calm down everybody…chillax…an update is ready…I know you couldn't wait the full two weeks so I've jumped the gun.
The colour is just brilliant, much more than I expected in such a short time.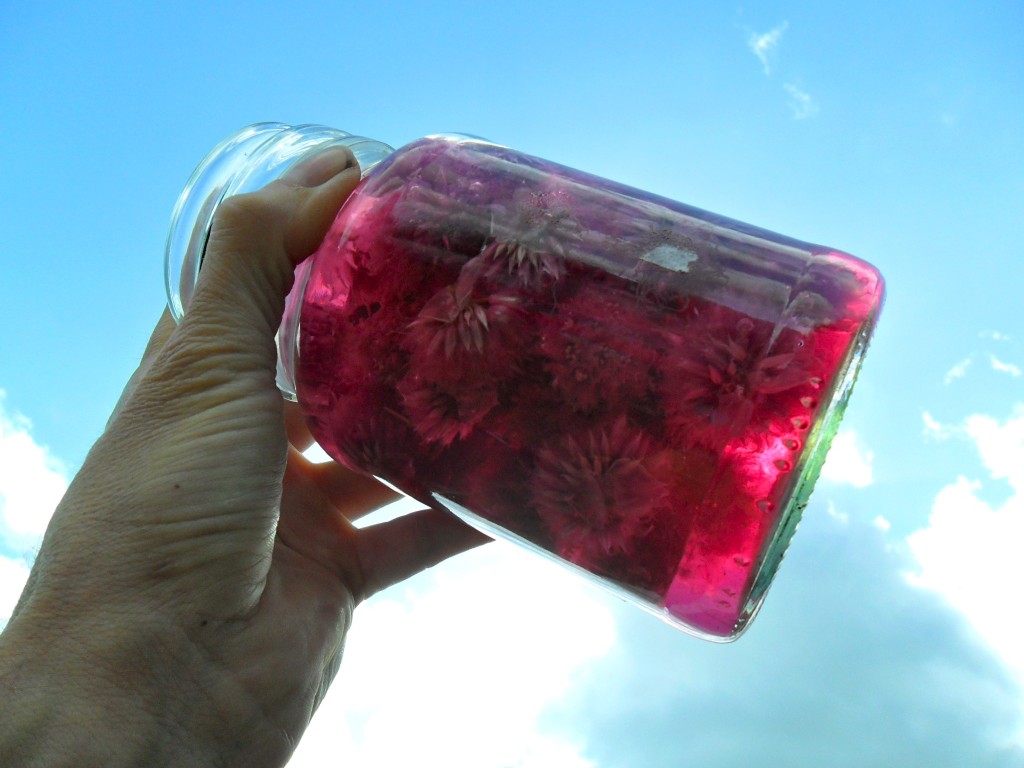 I haven't tried it yet but it smells mucho oniony, I bet it will be great with edible flower salads and flash fish and chips.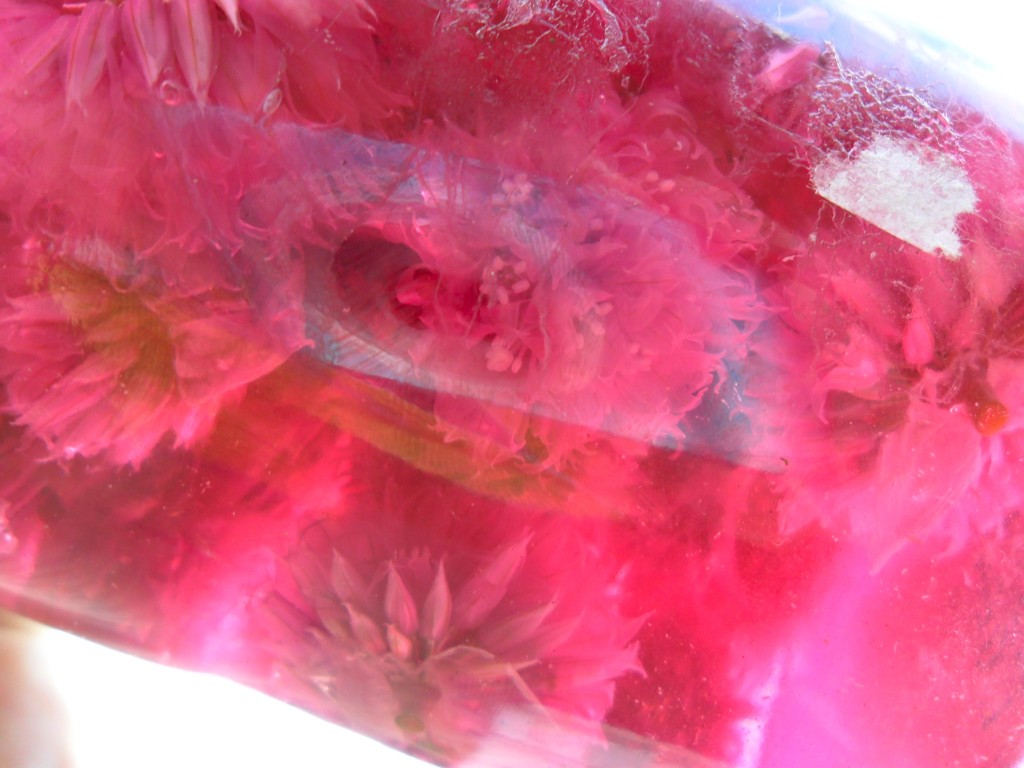 I could quite happily just have it around to look at…unfortunately it will fade very fast if left in bright sunlight.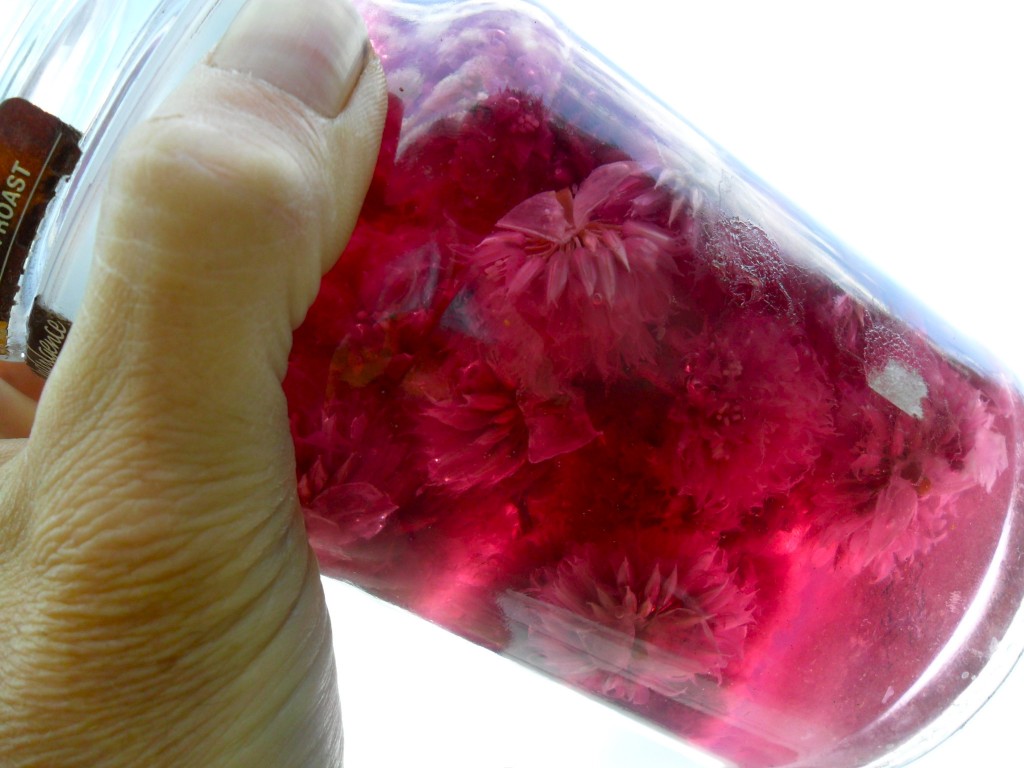 I think we will rename it 'The Chive Blossom Special' after the Jonny Cash tune.
Next weekend I shall strain off all the Chives and put in a just a couple of fresh ones for effect…and all will be well with the world.
Please let us know if you have any recipe ideas using flowers.
I don't sell chive seeds in the Higgledy Shop but sell plenty of other mind blowingly beautiful blooms…please take a stroll around.
Regards
Ben