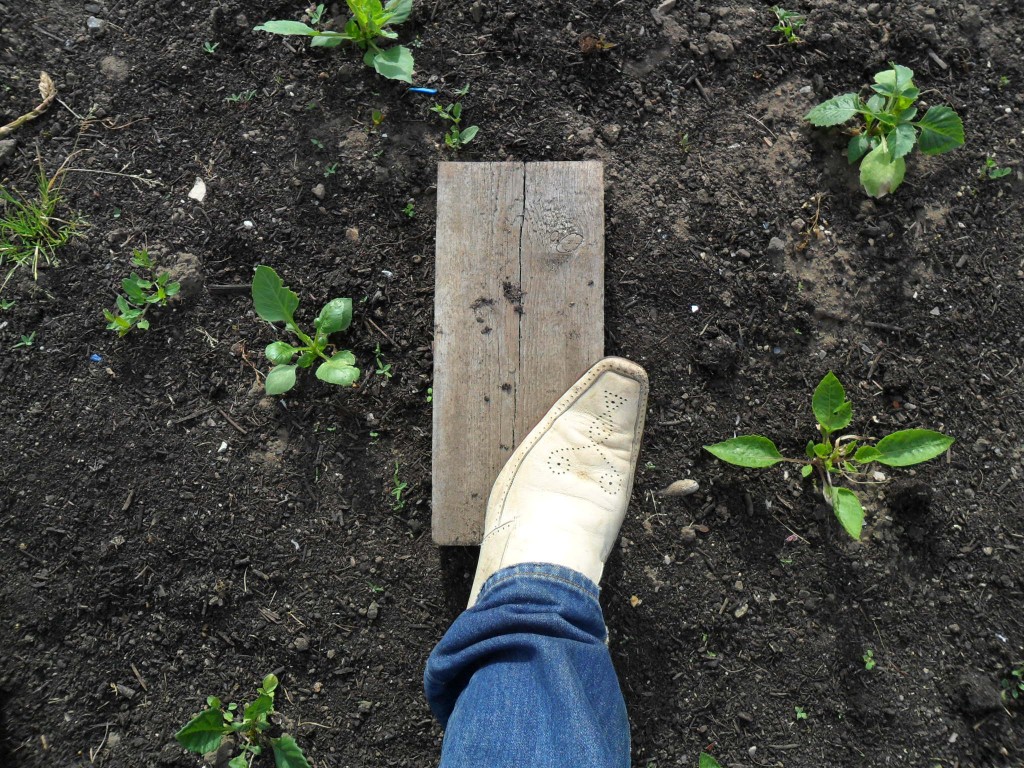 In my rush to get to the Higgledy Garden by 7.30am in order to be away by noon to be in time for a meeting with a new client, instead of wearing the appropriate gardening footware I found myself supporting the most expensive pair of shoes I have ever owned. Hand made by Jeffery West's of Nottingham.
Clearly this was a sign that it was not a day for digging but a day for flouncing around and hoping that the lovely ladies of Linton would spot my well healed nature and come a flocking…
Whilst I was waiting for the flock to pounce I came to realise that with a little theft of some Ox Eyed daisies on the waste ground next door and the careful use of self sown Nigella and some ACTUALLY Higgledy Garden intentionally grown cornflowers…(Thank God for small mercies) I might be able to knock up a prototype bunch to show my patiently waiting retailers that something is rumbling on, and that the drought hadn't completely blown us out of the running.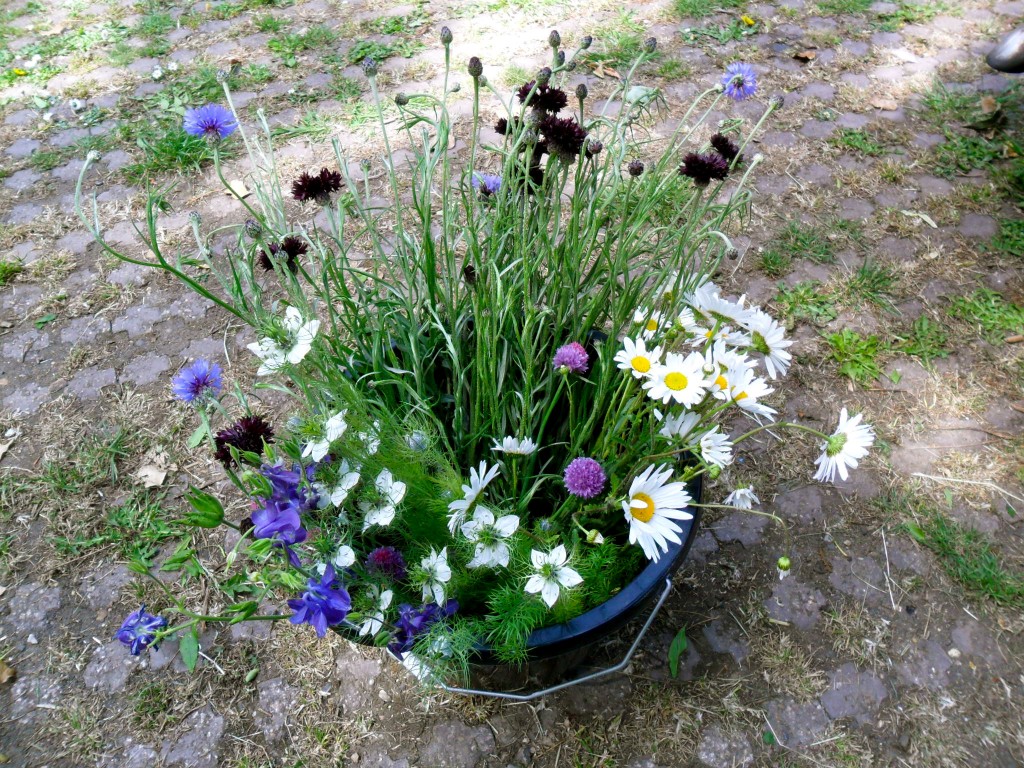 Unfortunately my chum Nancy wasn't around to show me how to arrange the flowers…so I opted for the Higgledy Mash Up. I added some White Nigella that I picked from Belinda's garden at Wildacre. That was over a week ago and they are still perfect. If you live in the Hertfordshire area and want flowers then visit her place. Her garden is choca block with fabulicious floral booty. If you haven't visited her site before then I suggest you do, it's full of brilliant photies and wonderfully written pieces.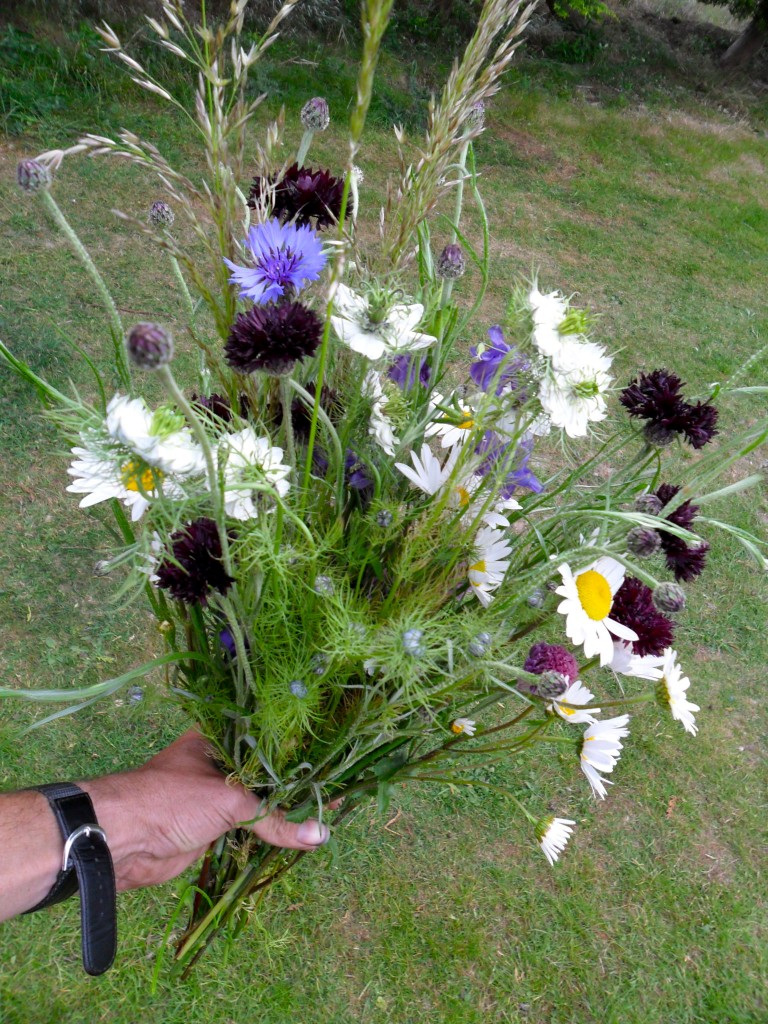 So there it is….the first Higgledy Bunch…yes I know there is lots of work to do but I can learn this arranging lark.
Now the lovely Belinda showed me how to make a cone for the flowers a couple of weeks ago…it looked easy…I thought…well if a girl can do it… ;) My cone was a disaster…about as much use as a chocolate tea pot.
I tightened it up a bit and wacked on a Higgledy logo…the label will be half the size as the one shown. The price label will be separate.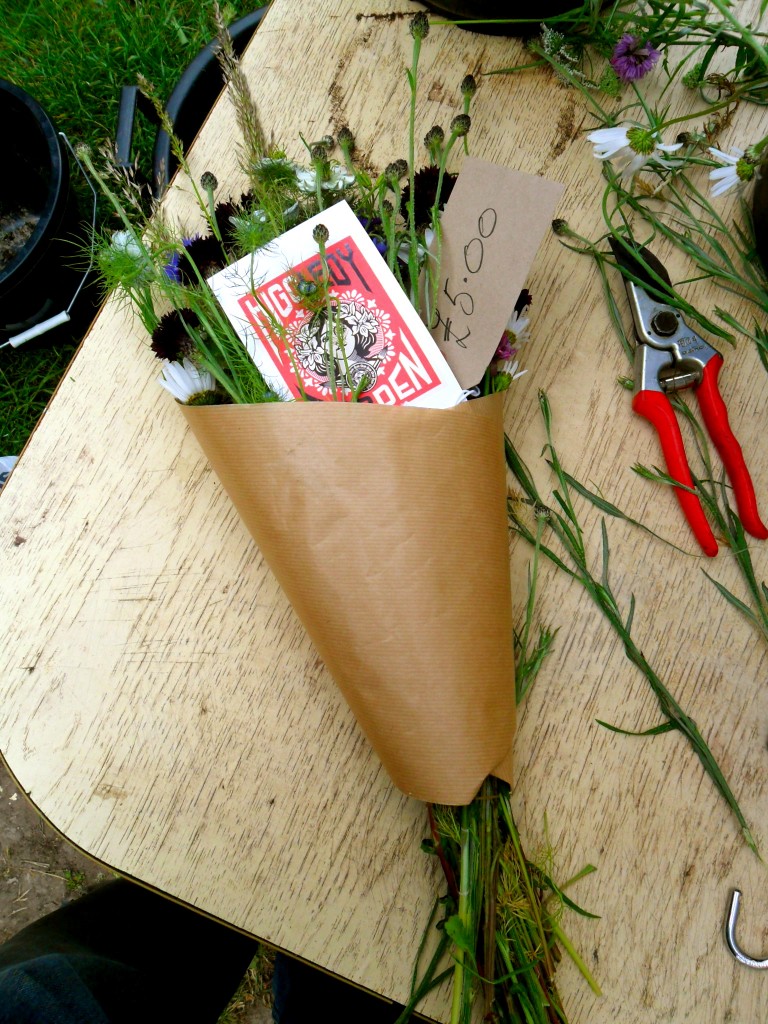 Regards
Ben