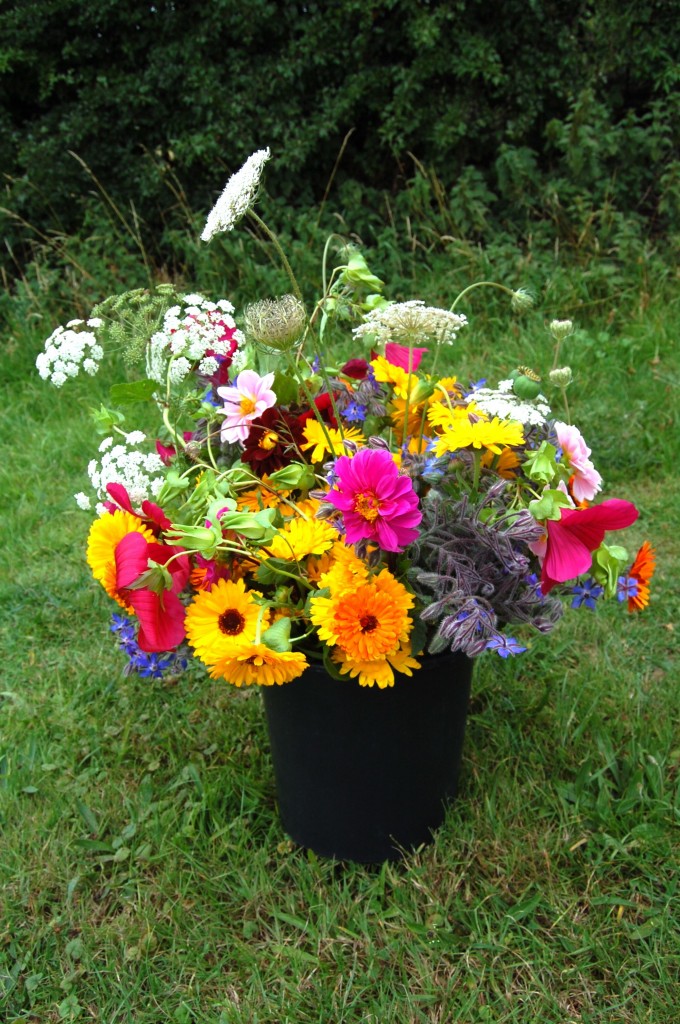 The Higgledy approach to marketing is 'You get what you're given'….which hasn't gained us a place on The Apprentice as yet…but it is really and truly in the favour of the client. I pick only the very best flowers from the field that work well together. The bunches are informal, relaxed and are large enough to comfortably fill in a two pint jug.
Happy customers have emailed me say how delighted they are… (really! This is true!!!) Often it seems they make two or three arrangements just out of the one bunch.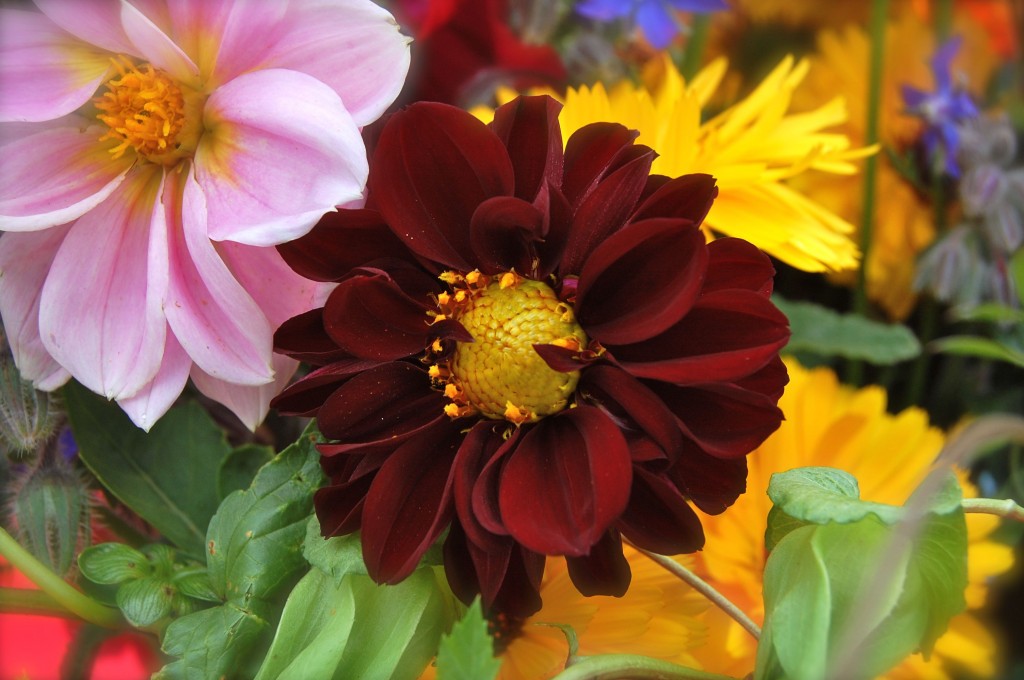 I have snuck some annual Dahlias in this week, most of those I grew perished in our late Cambridge frost…but five or so plants hung in. I love this dark one, 'Bishop's Children', simple, elegant and uber groovy.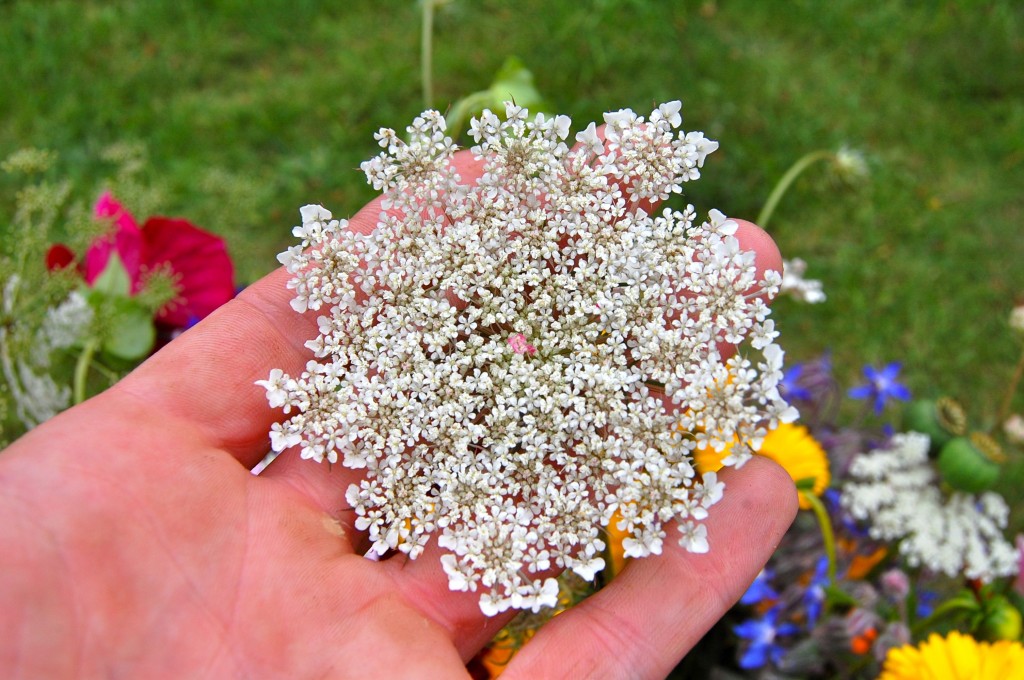 This is also a new contender, Carrot grass. It has a tiny pinky red dot in the center. I love it, it adds a wonderful country feel to the whole shebang. It grows well on our chalky soils.
The usual July suspects are there too. Calendula keeps rocking forth as does Malope Vulcan, borage and Ammi majus….although I'm rapidly running out of ammi….ho hummmmmmm
Seasonal bunches can be ordered by emailing me at benranyard@gmail.com or giving me a call on 07762633888
Bunches cost £25 inc postage and packing and can be delivered anywhere in the UK. We will not send any bunches by plane or unlicensed Husky.
No pesticides, herbicides or chemical fertilizers are used in our field.
Kind regards
Benjamin