The day didn't start well at all. My new online Google calendar had been telling me for sometime that today was a bank holiday and to be honest I felt ready for it and indeed felt I deserved it. Not wishing to miss any of it I got up super early…there was a lot of traffic on the roads…my mates were getting on their bikes and going to work…it was all a lie…I had been deceived by a company whose moto is 'don't be evil'…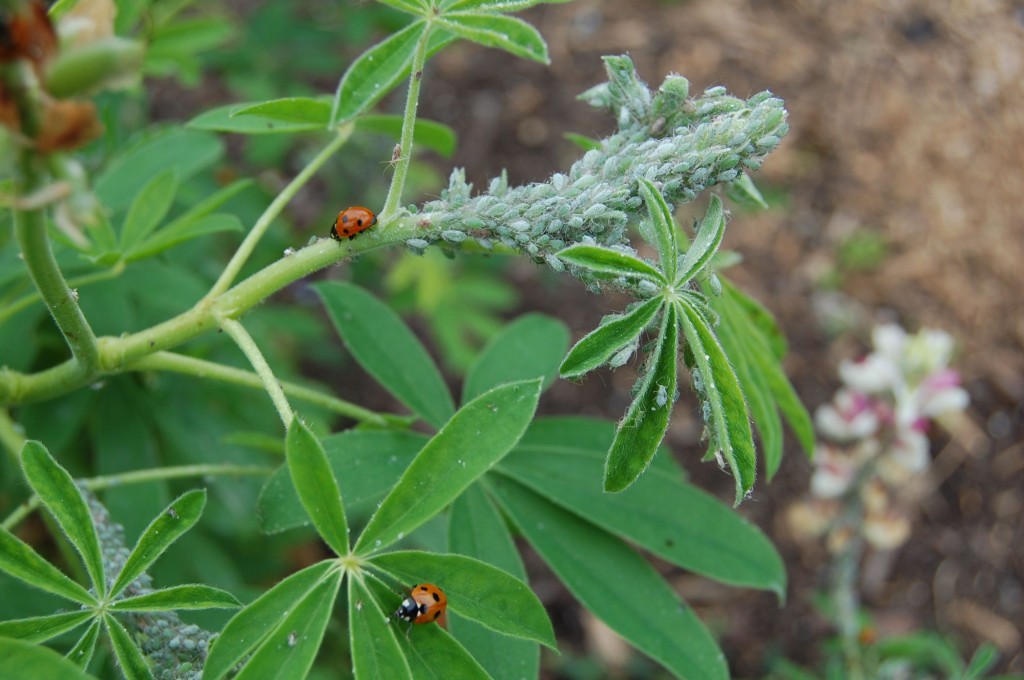 Then, to make matters much worse I discovered my lush lupins had been the breeding ground for some nasty little creatures…American creatures at that! ;) Lupin Aphids were having what can only be described as a full on rave weekender on my Cruckshansii…bloody nerve of 'em.
These mini greeny/blue ravers came over from the states in 1982 and have been partying ever since.
Obviously the Higgledy vibe is organic and we don't spray them. I would have used a soap solution on the pesky little chaps but instead destroyed the crop as they were coming to their end anyway.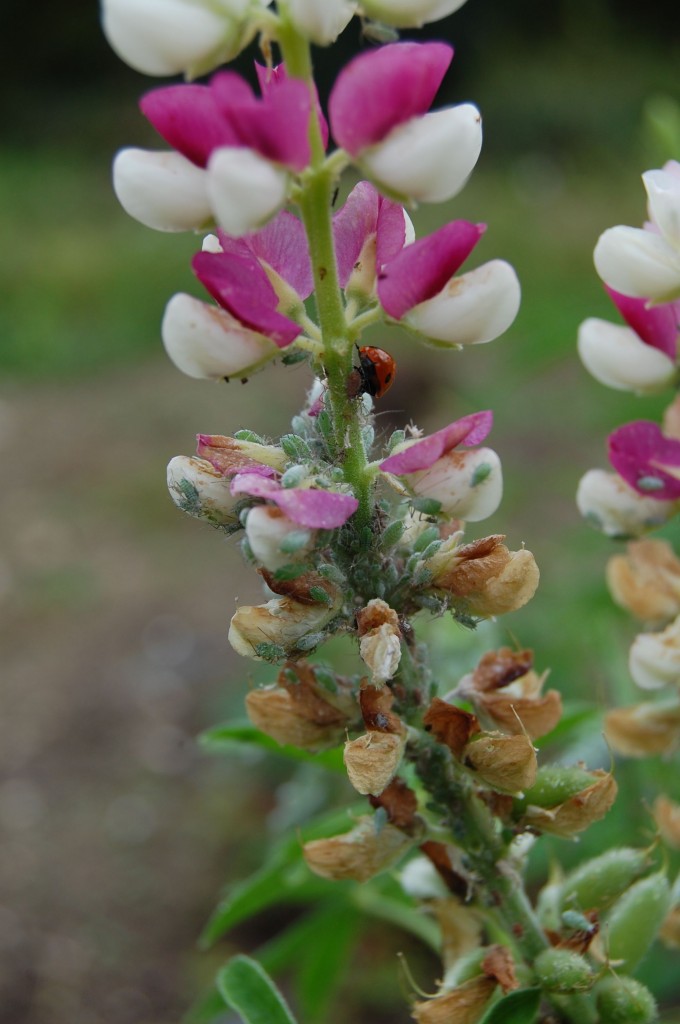 Pretty much with the exception of a little infestation on the Ammi, we have had no other trouble. The natural balance seems to be in good order. The ladybirds certainly made a valiant attempt to protect us from the Aphids and we thank them for that.
Ben