There has been an on going battle between myself and the Didicus 'Blue Lace' flower…I say a battle but really just that I was failing to be able to grow it successfully. However this week the two plants that have that survived both frost and drought have started flowering…flowers from annual seed that I planted seven months ago! Ok…I planted them too early in my haste to start the season off. They are pretty amazing looking beasts and I hope to have more success next year.
I shall be saving these blooms for a customer in Nottingham who I think would appreciate them.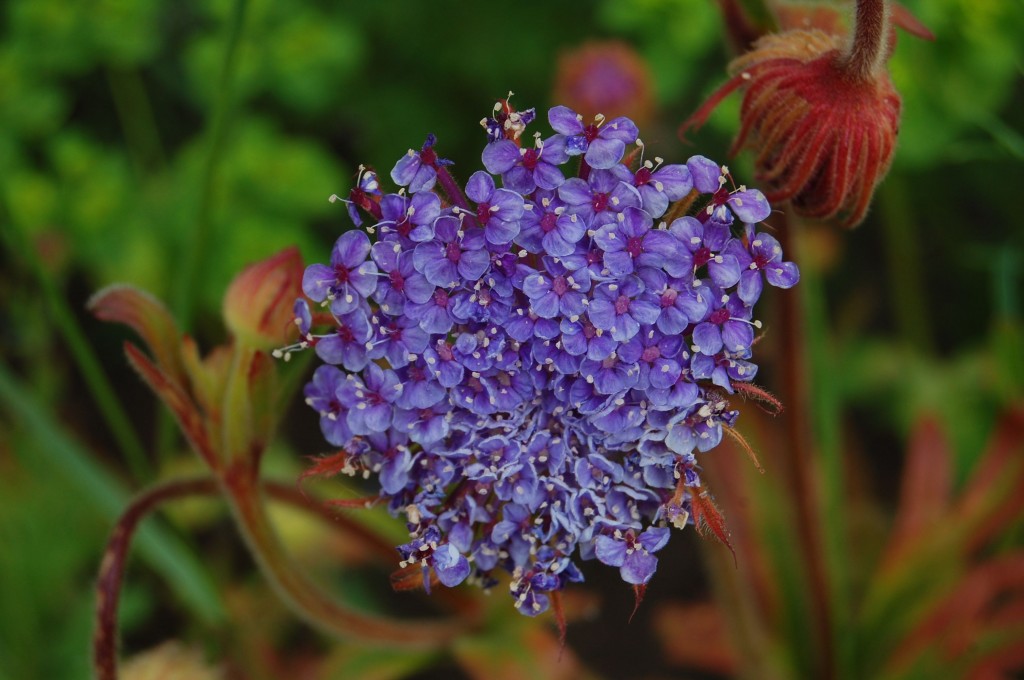 More unlabeled sunflowers are bursting forth into vibey summer action. I love the ones below. The plants I pinched out at about two feet have sent up about 8 smaller branches with smaller flowers, which is much better for market.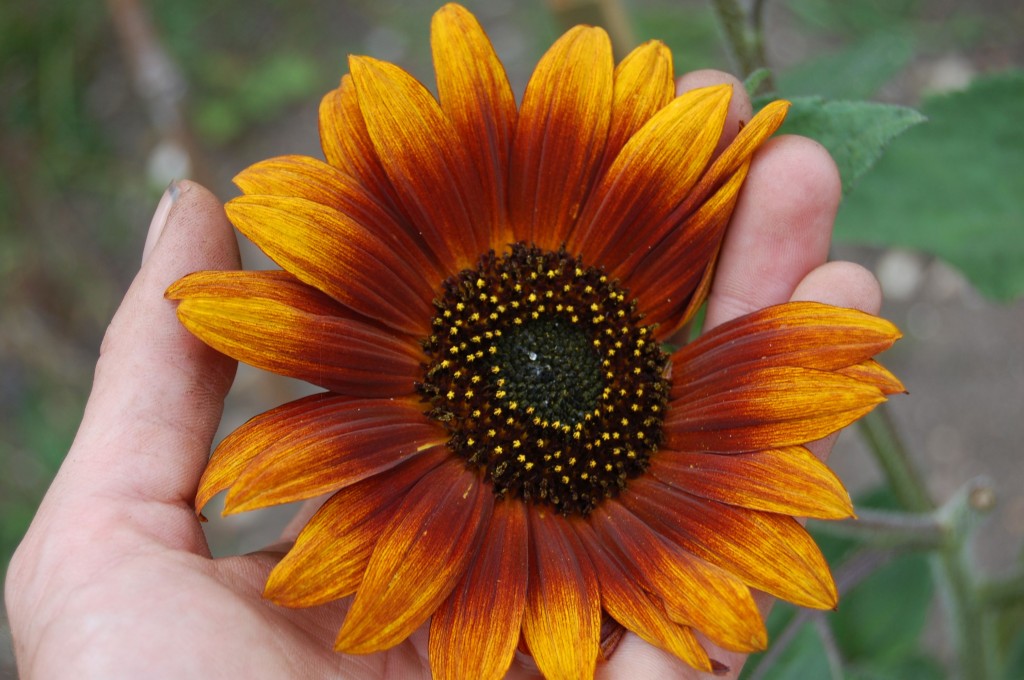 Before the late frost I had 50 Tithonia 'Torch' seedlings…only 5 survived and they grew up all wonky and deranged….which I decided was a good look and reasonable state of mind considering the torment they went through. Despite crooked, crinkled and quite frankly evil looking leaves, the flowers turned out almost normal…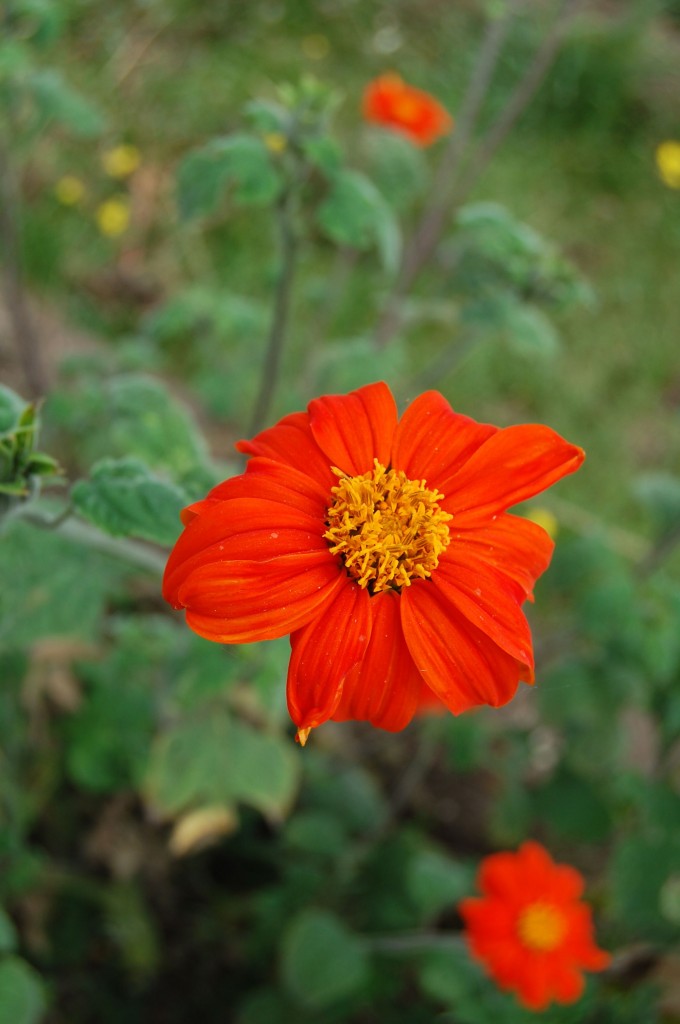 Hope all is well with you all.
Regards
Benjamin