As many of you will know I am the self styled King of Borage, but not as well known is my new self appointment as the Earl of Cornflowers. I should have been king were it not for an oversight in successional planting.
I planted one bed in September of last year and a couple more in the Spring. They gave untold amounts of flowers and were dead easy to grow.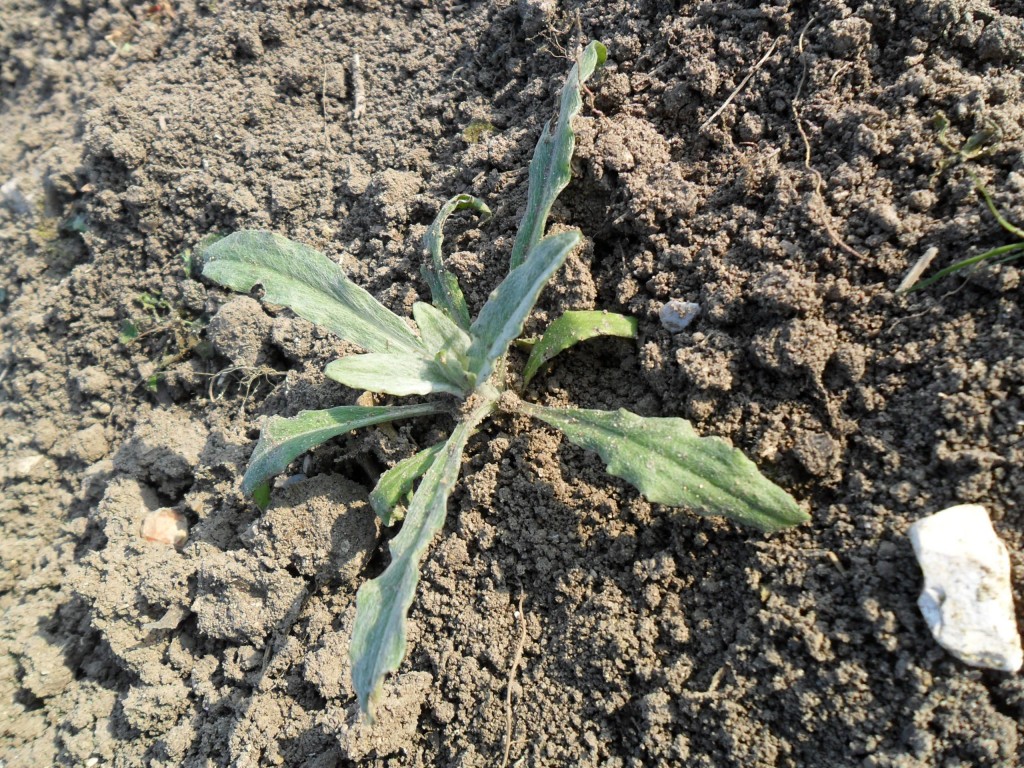 The pic of the cornflower seedling above was taken in the first week of March, having been sown in September.
How to grow Cornflowers
*Cornflowers can be sown straight in to the ground where they are going to flower, so make sure the space you are going to sow is free of weeds.
*Rake the soil to a fine tilth (so it's a fine, crumbly soil) and make some drills 1 cm deep. The rows should be spaced about 30cm apart.Water the soil before sowing and allow the drill to drain if the soil is dry, sprinkle the seed in carefully and cover up with soil.
*As they grow, if the plants are crowded, then thin them out to about 30 cm apart.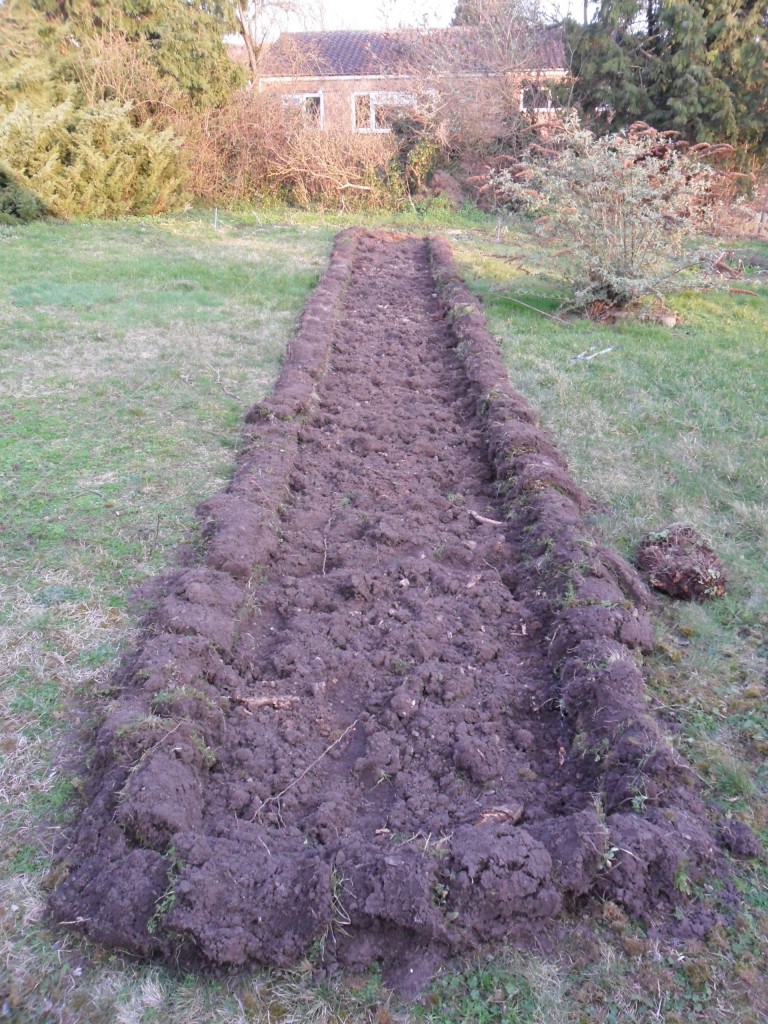 Above is one of the beds we dug for a spring sowing…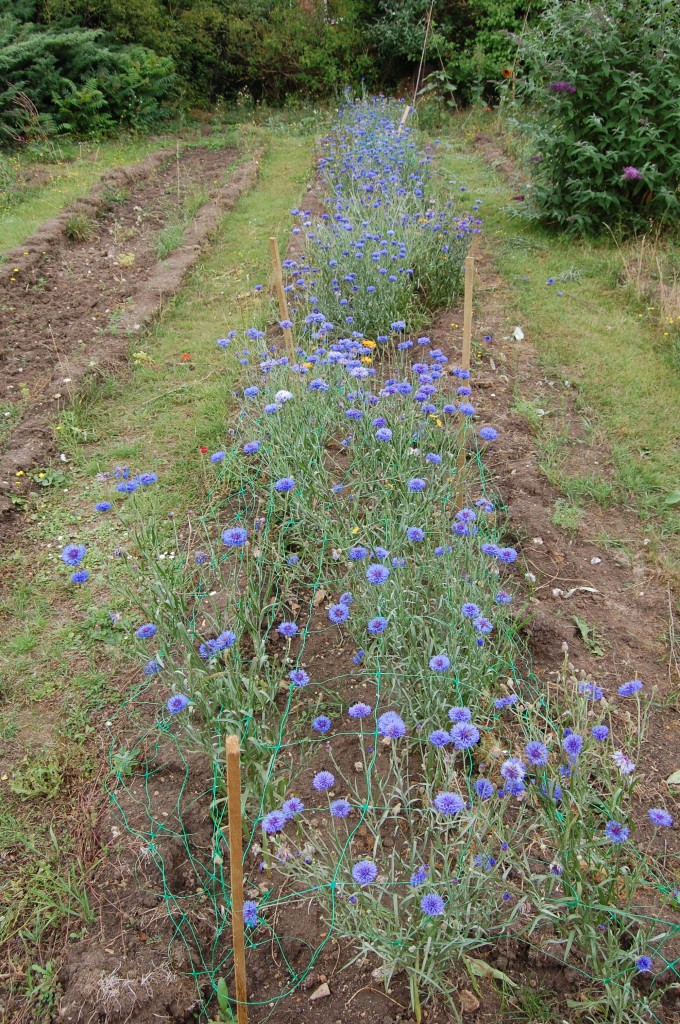 …and this is when it was getting just past it's best…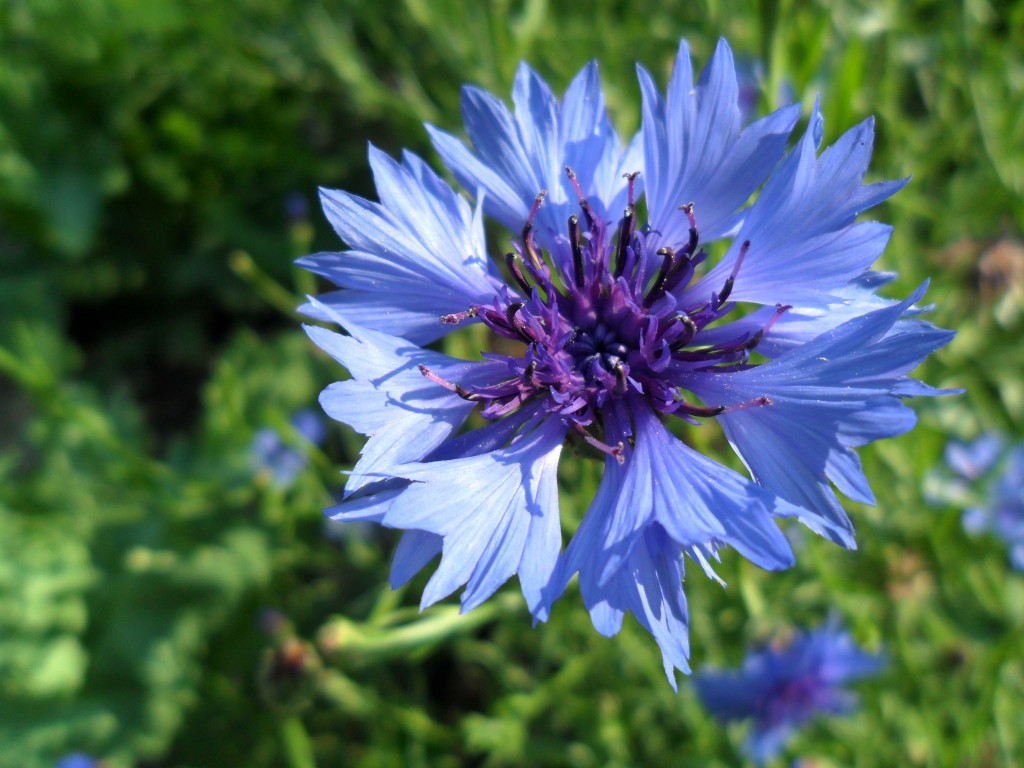 The one's I grew were from Sarah Raven's collection…called Blue Ball and the dark ones are called Black Ball…(They really pulled out all the imaginative stops naming those two)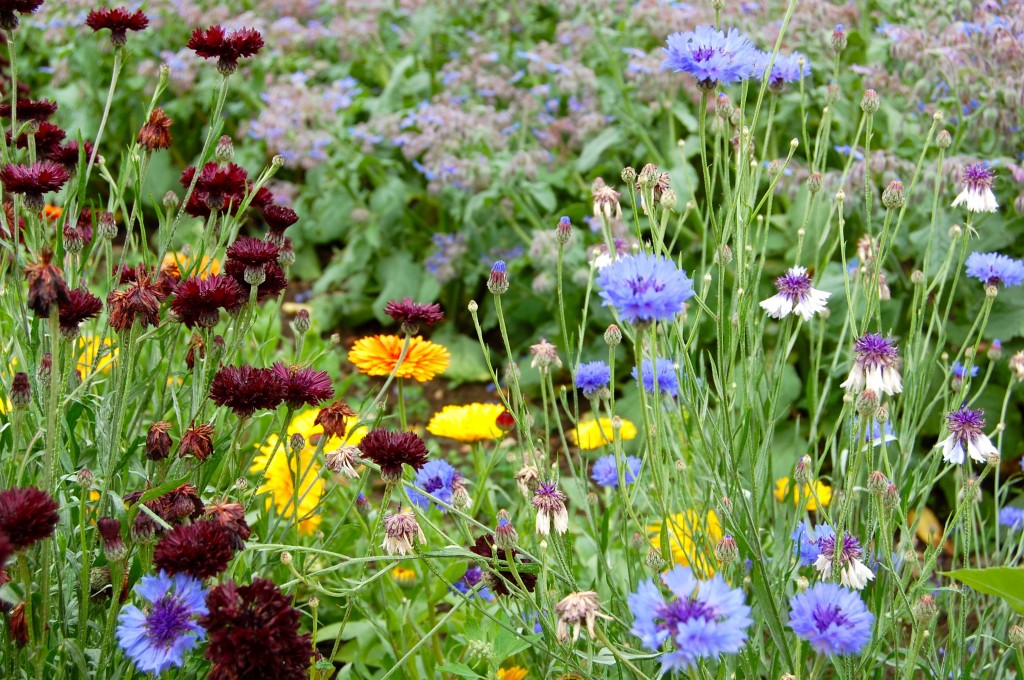 I'm getting loads of space ready for a mammoth September planting of both types. You can get seed by clicking on the logo below which will propel you at the speed of light to Sarah's seed shop.
They look great just on their own in a jug or with Ammi Majus.
Kindest regards
Ben