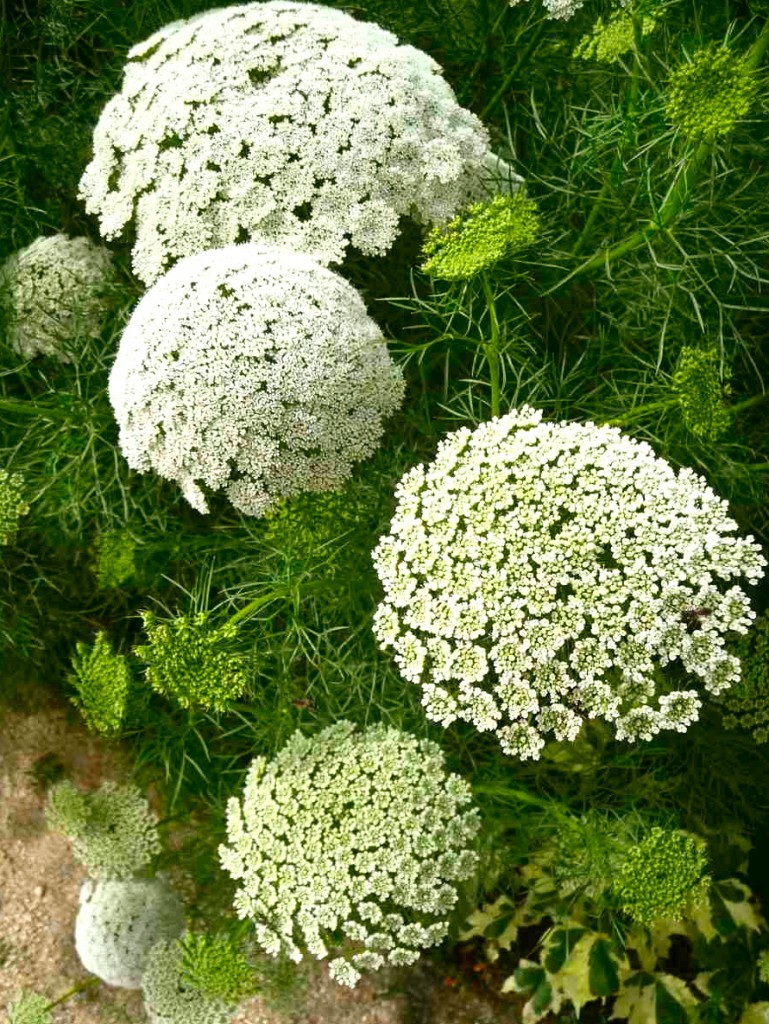 Like our old mucker Ammi Majus, Ammi Visnaga is a member of the carrot family. Yes I know that makes her sound somewhat ordinary…but common she ain't…oh no…a sophisticated lady is our Visnaga.
She supports large domed umbels  of densely packed white flowers. In my experience they take a little longer to flower than Majus. Debate rages in the floricultural world as to which is the queen of them all. I reckon that they simply just have different qualities and I grow them both. They both equally add an architectural  vibe to both the garden and to the vase.
A drug to treat asthma has been very successfully synthesised from Visnaga…well done boffins.
How to grow Ammi Visnaga.
Ammi Visnaga is a hardy annual (well really it's a short lived perennial) and so can be sown in both Autumn and spring. Spring is really busy so it's a great idea to get some of those jobs done and dusted in September.
You get hundreds of seeds in a pack so there's no reason why you shouldn't save some seeds until spring too and have a longer display.
Dig plenty of organic material into your beds before sowing and thin out to 45 cms…they can spread out quite a way.
Please visit the little old 'Higgledy Garden Shop' to see my collection of seeds.
Best of luck!
Ben