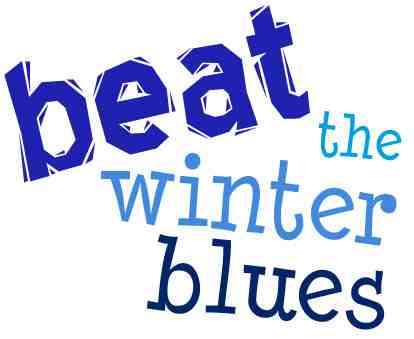 I always get a little miserable at this time of year, my flower farming seems like a distant but wonderful dream, my energy goes and the world looks bleak. But I have developed my own set of pointers to lift myself out of it…and for me at least they work.
Why not give them a try?
Get some exercise. Exercise is well documented as being the single biggest destroyer of mild winter depression. Not only will it make you feel better but will make you look better too…which will make you feel even better…which will make you look even better…which …
Eat bananas and chicken. They have Trptophan in them, which is great for lifting the spirits…egs and milk have it too.
Get a light box and use it. Half an hour in front of these glowing boxes of love will sort you out and make you ready for the day. Maplin sell them for less than 40 quid.
Socilaise. Phone your friends, see your Great Aunt Gurty, go and say hi to the neighbours. Human contact keeps the happy juice juicing.
Be grateful…if I was American I might say…'Get a gratitude attitude', but I'm not, so I won't. There is plenty to be grateful for…when something good happens during the day…note it…be glad. Simples. (Don't knock it till you've tried it!)
Wear clothes that make you feel good…keep them bright if you can…colours rock out for the free world.
Don't watch 'The Texas Chainsaw Massacre'.
Eat well…yes I'm talking about those boring five a day…(yawn yawn)…if you eat rubbish, you'll feel rubbish.
If you can…get away to the sun…not all of us can afford this option…but if you can…why not?
Don't let my Dad get you involved in a conversation about the importance of pensions and saving for the future.
There is absolutely no medical evidence that St John's Wort has any benefit to those suffering from mild depression. BUT…it works for me…placebo or no placebo…see if I care….try it…but not if you're 'up the duff."
Kindest regards
Ben
.