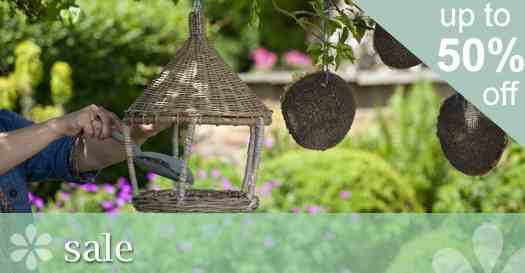 I don't know about you but I get all wobbly when I sniff out a bargain. There are a load to be had at the Sarah Raven Internet shop thingy.
Note that these aren't just gardening bits and bobs but also outdoor living items too…and something for the wildlife.
If my folks are reading this…I will get you something other than gardening stuff this year…promise!
Click on the link below to take you to the shop.