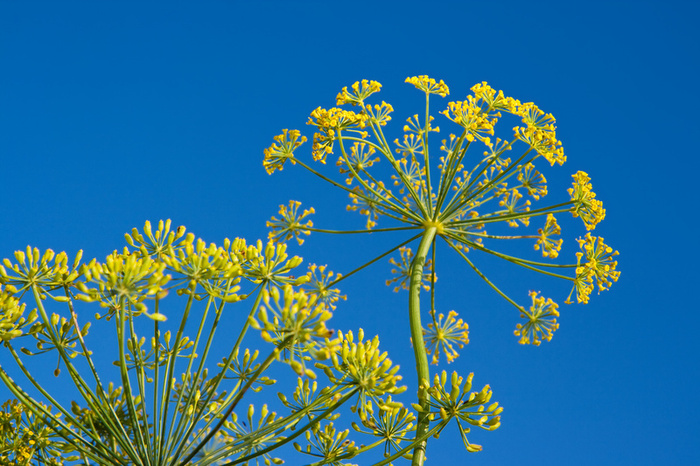 For one or two weeks a year my Mother would go extreme drag racing in the Swiss Alps and she used to leave me in the care of Sister Stacey. Stacey confided in me that she wasn't 'actually' a Sister but that in fact she was a High Priestess, which I thought sounded much better and seemingly involved wearing less clothes. The High Priestess always insisted we sprinkle Dill on the fire….even if it were a lower level demon we were calling up.
Is Dill a cut flower?
Yes. Dill is super fantastic in an arrangement of freshly cut seasonal flowers. It has a crisp zingy citrus acid green vibe which wakes the whole scherbang up. It also lends itself to being able to enhance the structure in an architectural sense.
I think it works best with deep crimson numbers, especially the like of Black Ball cornflowers but also it will have a good old roll around in the hay with delicate whites, like white Godettias and Foxgloves. Don't over do the Dill or it will try to dominate…naughty dill.
Also of course you can use it in food…Lamb tangine….need I say more?
How does one go about growing this dill of which you speak Mr Higgledy?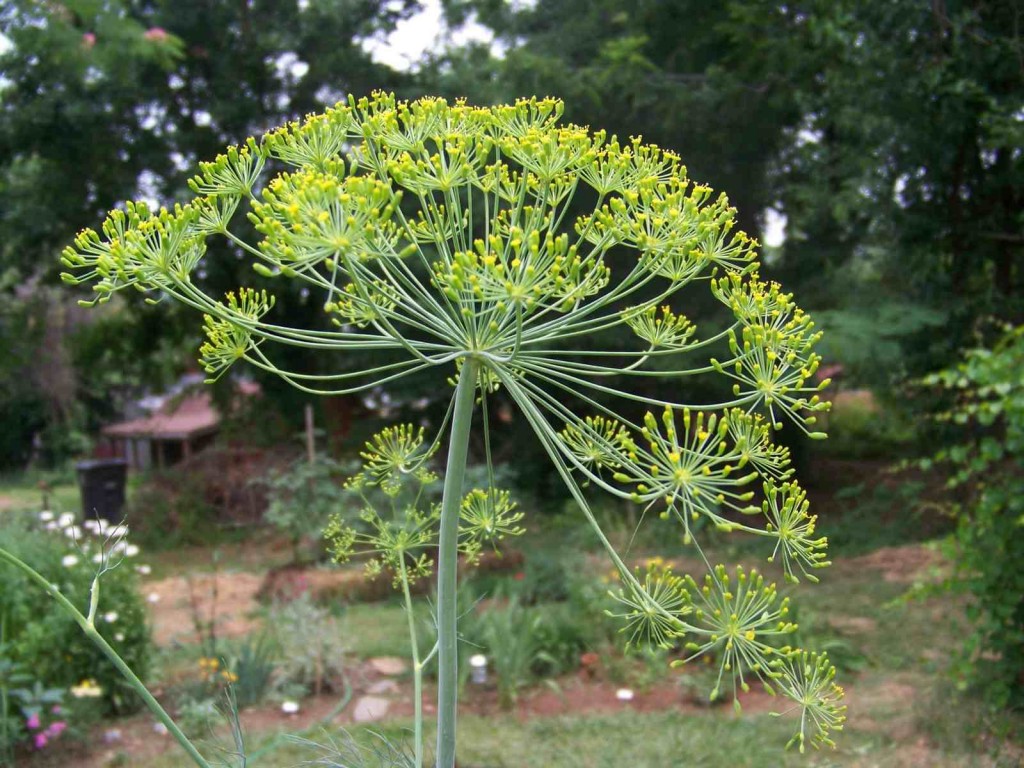 Dill is one of the easy ones to grow…BUT don't let it dry out when it's germinating or it will have a hissy fit and never come out to play.
Sow seeds thinly after the last frost. (mid May ish for most of England) Don't try and grow them in pots and them bring 'em out…they won't have it…they hate root disturbance.
Dill has a long tap root so make sure the bed is dug deep…I go to a spit and a half. (A spit is a spade's depth…I could have said a spade and a half but 'spit' makes me sound more professional.)
I would call Dill an annual in the UK as it is only hardy to -3 degs…so re sow every year.
Keep weed free. Once it's taproot has wiggled down into the earth you probably will only need to water it in super dry weeks.
Try to find a spot with full sun but which is out of the wind.
I space mine out at about a foot apart and they usually seem to enjoy this.
If you grow chaps such as lettuce, onions, cabbages and cucumbers, our friend Dill will protect them from some harmful critters. What is known as companion planting.
Dill in Folklore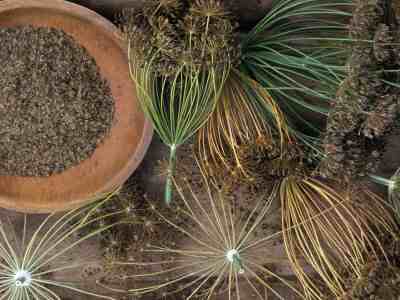 The word Dill is derived from the Norse dilla meaning to south, calm, chillax bro. I don't know why…sorry.
The ancient Brits would often hang it above the doors of huts and houses as protection against sorcery, witchcraft and very probably, Stacey.
Kindest regards
Your digital pal
Benjamin