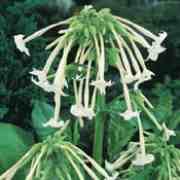 There is no doubt that Nicotiana sylvestris is an imposing looking plant…and it's not all mouth and trousers…this is a serious little number.
Nicotiana sylestris is an upright and branching short lived perennial that can reach 1.5 meters high. It has unusual white fluted flowers which release the most exquisite perfume in the evening. Grow it in a pot by the back door near the kitchen and it will fill your space with a sweet scent.
However…whilst being seduced by the sweet smell…it is worth remembering that this plant has killed more human beings than any other plant and probably second only to the mosquito if we were to include the animal kingdom. (Note to self…Is this the best way to market your flower seeds?)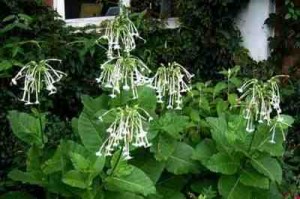 How to grow Nicotiana Sylvestris.
I sow mine in early spring….March and April.
*Sow on good quality seed compost.
*Do not cover with compost as it needs light to germinate.
*Seal in a clear plastic bag.
*When seedlings are large enough to handle I repot into 3 inch pots and allow to continue growing in the greenhouse or on the windowsill.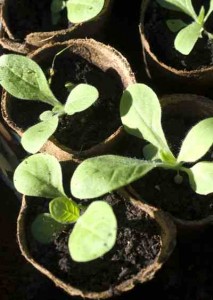 *Acclimatise to the elements after all the danger of frost has passed….usually mid May for most of England.
*Plant outside giving a couple of feet space between each plant.
The very best Nicotian seeds can be bought from the Higgledy Shop.
I will also be growing this little beauty in the garden this year and shall writing up my progress on the blog, so feel free to join in and grow along with Benji! ;)
BUY NICOTIANA SYLVESTRIS SEEDS HERE!!!
Kind regards
Ben Ranyard