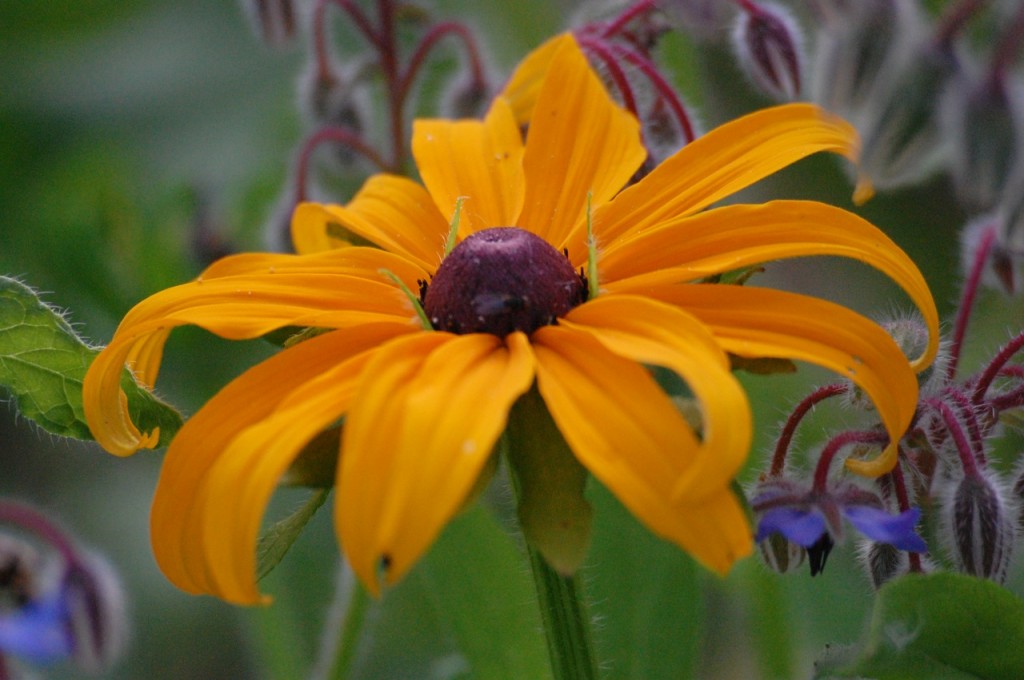 There are plenty of gardeners who won't have yellow flowers in the garden…if you're one of them, isn't it time you climbed down off your high horse and got stuck back in? …if you have no yellow you have no Rudbeckia, if you have no Rudbeckia then you are not giving your soul a balanced diet…and this may result in wrinkles.
These daisy like flowers with dark centres used to be seen much more often in the Olde Worlde days before people were lactose intolerant and Lamas had been invented. But now they are coming back into style…yes sir babyo…so give them a go this year, why not be nostalgic and super postmodern ironic chic all at the same time?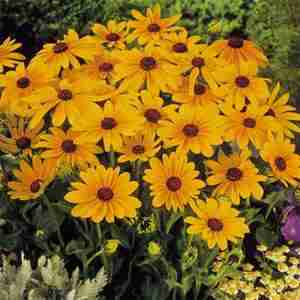 How To Grow Rudbeckia
*Rudbekia is easy to grow, just follow these simple steps.
*I start a few in March and the rest at the beginning of April.
*Sow in 3 inch pots underglass a coldframe/greenhouse/windowsill. Make sure you use a good quality compost. Only cover seeds lightly as they need light to germinate.
*Wait till the frosts have melted away back to the poles and plant outside. (after you have acclimatised  them to the outside world)
*Make sure they are in full sun.
*Make sure they are in free draining soil.
*Give them a foot of space between plants.
*I don't feed mine as they seem to get leggy and wispy and not very rock n roll if I do.
*Make sure you have fun and try not to fall over.
What Varieties Of Rudbeckia Are The Best?
This year I am growing two types of Rudbeckia. Marmalade, which is a classic, easy to grow and provides plenty of blooms and Irish Eyes…another gorgeous little number…like Marmalade it is tolerant of many different types of weather and makes a great long lasting cut flower. Irish Eyes has instead of the usual dark centres, a bright green 'eye'…very beautiful. So fill your boots with either or both of these I say.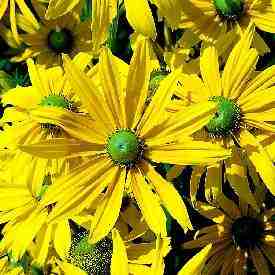 I hope you give these a go this year and if you do please let me know how you get on.
Happy Rudbeckia-ering!
Regards
Benjamin Higgledy