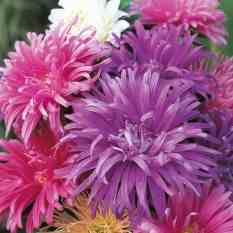 Regular readers to the Higgledy site know I go a little potty for annual flowers, much more so than perennials. They simply have more zing to them and for just a few quid you can have different displays every year. Asters are no exception….and they are nothing short of a wonder in the late summer garden.
Though they can be fairly short lived as a flower, they do offer valuable colour at the end of the season and to my mind well worthy of a place in the Higgledy garden.
Surprisingly (for me at least) they are a member of the sunflower family and not the daisy family as would be logical to presume.
As a flower for Autumnal arrangements they are hard to beat. So…
How to grow annual asters.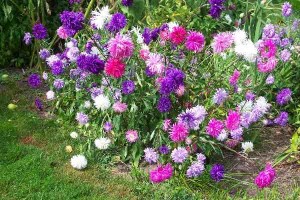 *I start mine off in three inch modular trays, undercover at the beginning of April. Then sow some more outside when the frosts have wobbled off up north.
*Some folk sow much earlier, February and March…I think that's too early…but experiment if you fancy.
*After about six weeks and after the frosts have defo gone, plant outside a foot apart from each other.
*Make sure they are in direct sun…a little shade is OK, but not too much.
*Ensure that the ground is free draining.
*Dead heading will keep the little darlings flowering.
Which annual asters to grow.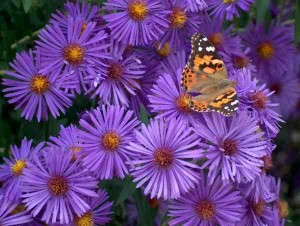 I'll make this one really easy for you! If you only want to grow one aster…and you want a super groovy one that you can use for cutting if you wish…then look no further than Aster 'Ostrich Plumes'. This is a scorcher, gorgeous feathery flowers born on tall, strong straight stems.
I shall only be growing one variety of aster this year and Ostrich Plumes is the one for me.
The Higgledy Garden Shop will be open for the 2012 season from tomorrow evening…please have a wander around…we have 40 of the best variety of seeds for all your cut flower garden needs.
Happy astering!
Regards
Ben