I know that I am not alone in suffering 'Sowing Lust' at this time of year. I am chewing at the bit like a rabid pony with horticultural leanings and a saddle pack full of Higgledy seeds.
Many of us are itching to get our hardy annuals in the soil and while it is true that many of these sowings may come to fruition it is also a sorry fact that many will simple perish in the cold damp soil or be eaten by the pesky wildlife.
Certainly around here the snow may well have retreated but it has left saturated soil. No way Jose am I putting seeds in that mess until it has pulled itself together, dried off, warmed up and ceased this childish behavior.
The Vernal Equinox. (The Verbal whatquinox??!)
One thing that will make a huge difference to the success of your seed sowing is how much light is available. More daylight than darkness is something our little seedy friends adore…it makes them wiggle about and feel the love. So apart from the odd row I suggest not sowing until the VERNAL EQUINOX…in 2012 this is March 20th…the day when we have equal daylight and darkness. Put in a couple of rows now and gently add more rows as the season progresses. Don't rush…take it easy…you're a gardening not speed dating. I don't get really stuck in until mid April.
Soil temperature.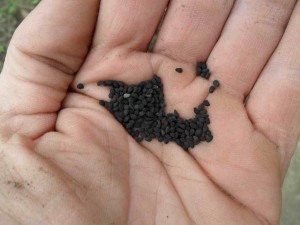 The other thing our chums the seeds need is warmth…who wants to get up in the cold? The temps we are looking for to get them started is between 7-10 degrees. Once we get into late March these temperatures should be present…but leave it a couple more weeks and the disco will be kicking out some groovy sounds and all the kids will wanna be dancin'…it pays to wait.
No after saying that I shall be sowing a little this weekend, but this is to demonstrate that even if some do survive, by the time they flower they will only be a couple of weeks earlier than their April sown cousins.
Autumn Sowings.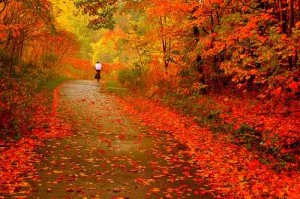 Now some of you lovely folk will be thinking how my Autumn sown seeds survived…and  it's a fair point. Autumn sown seeds are sown when the light and temperature are similar to that of spring. The hardy annuals that are sown then will develop into small plants with strong root balls  that can survive the winter. Though a harsh winter will take its toll.
These Autumn sown beauties will produce earlier flowering plants that will also be bigger and stronger than spring sown. Spring sown however will produce flowers longer into the season. It is worth doing both spring and autumn sowings in order to have sexy flowers all spring, summer and autumn long.
So…stay cool…only fools rush in… as a wise Kiwi lady just told me…
"do not sow spring seeds until you are willing to put your bare bottom on the soil".
Tee hee hee.
The Higgledy Shop sells plenty of lovely seeds. :)
Have fun!
Benjamin Higgledy.