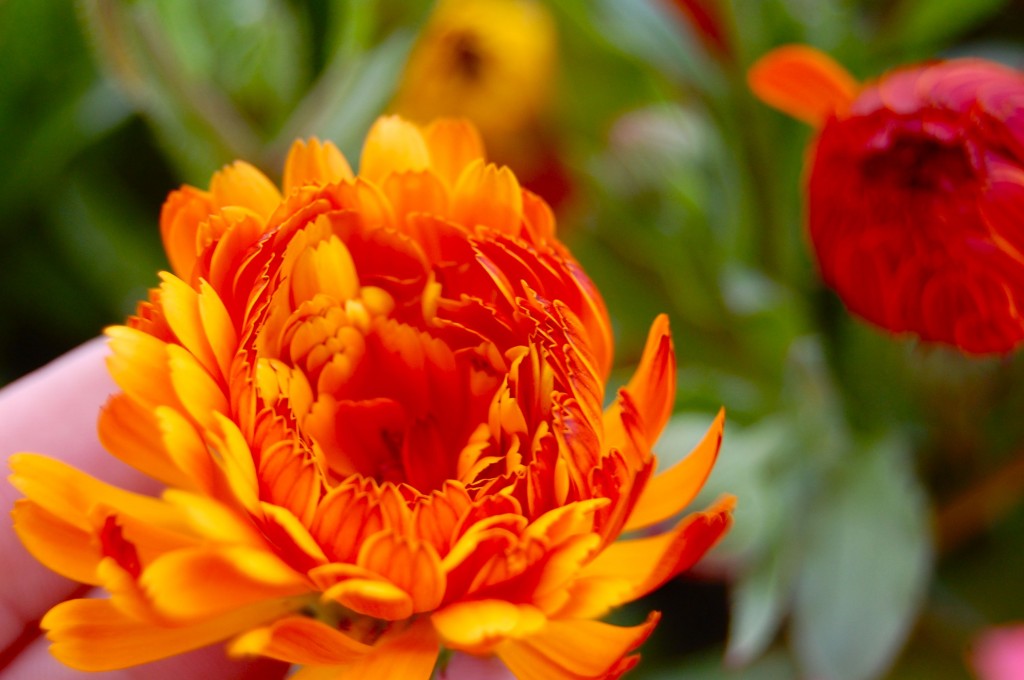 If calendula were a woman I would send her calendula. Not all calendula have taken my heart by storm but 'Indian Prince' rocks out for the free world. This flower is like holding a pulsating ball of magic lava that is busy sending subsonic vibes of horticultural love straight into your atrium…and to think you can buy the seeds for two quid.  A plant with so much charisma it could mastermind a cult and make you wear purple dungarees. Grow it, love it.
I'm not alone in this calendula love. There is a Greek herbalist whose name escapes me (It always does) let's call him…Carl. Carl says that just gazing upon calendula can rid the mind and body of malady. Joking aside I think the old boy is right.
Herbalists throughout the ages have revered Calendula. The Egyptians used it as an antiseptic and calendula is found with cornflowers in Tutankhamun's tomb…the very same combo was my biggest seller of the year. Me and Tut have got it down my friends.
The Romans knew of it's antiseptic qualities  as did the ancient Indian people. Hindus adorn their alters with it. And (excuse me starting a sentence with 'and' but it's my blog…my life…so 'up yours' Mrs William's class of 83) in the first world war…huge tents were set up to treat the injured using only calendula as antiseptic.
How To Grow Calendula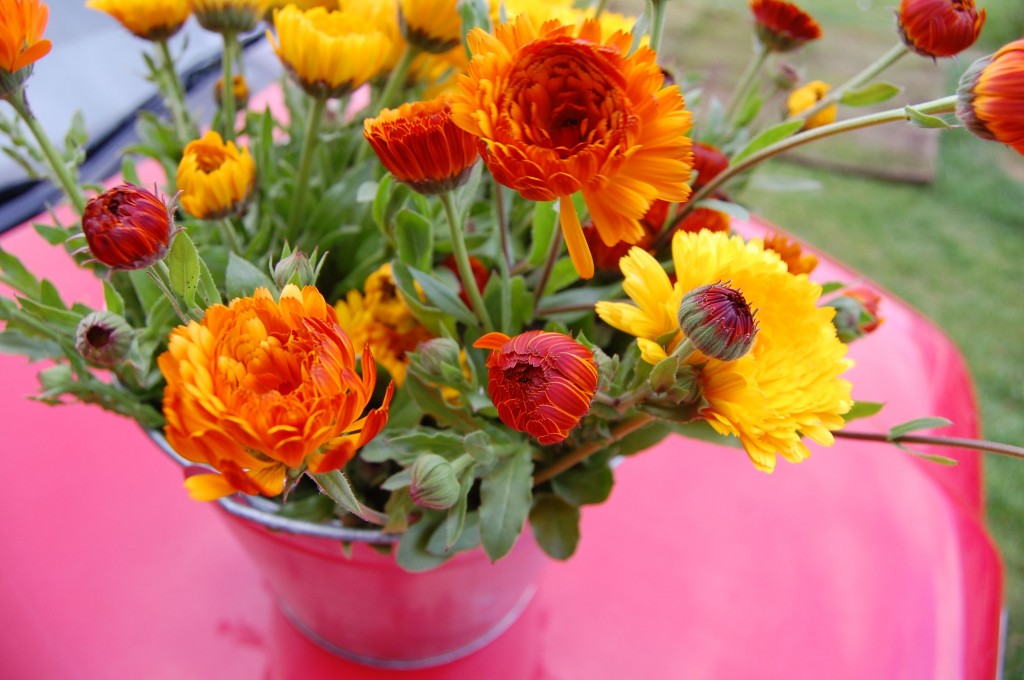 Calendula is a hardy annual. I find the best time to sow it is in early Autumn. This will give you ballsy plants by spring time that will produce more flowers and be more disease resistant. However you can also sow in the spring but your plants will be a little smaller.
Simply bury the seeds 2cm in well dug, weed free soil, keep moist for a couple of weeks. Autumn sowings should bloom by mid may and Spring sowings will take ten to twelve weeks.
Aftercare of Calendula
Thin out your seedlings to about a foot. Make sure the soil doesn't completely dry out for too long as these babies are not drought resistant despite what the wrinkly old codger at the allotment says.
Most importantly cut off the dead flower heads and your plants will reward you with double the flowers back. These are text book 'cut and come again' flowers.
I don't feed mine…I like the 'treat em mean keep 'em keen' approach .
What diseases does Calendula get oh wise Higgledy man?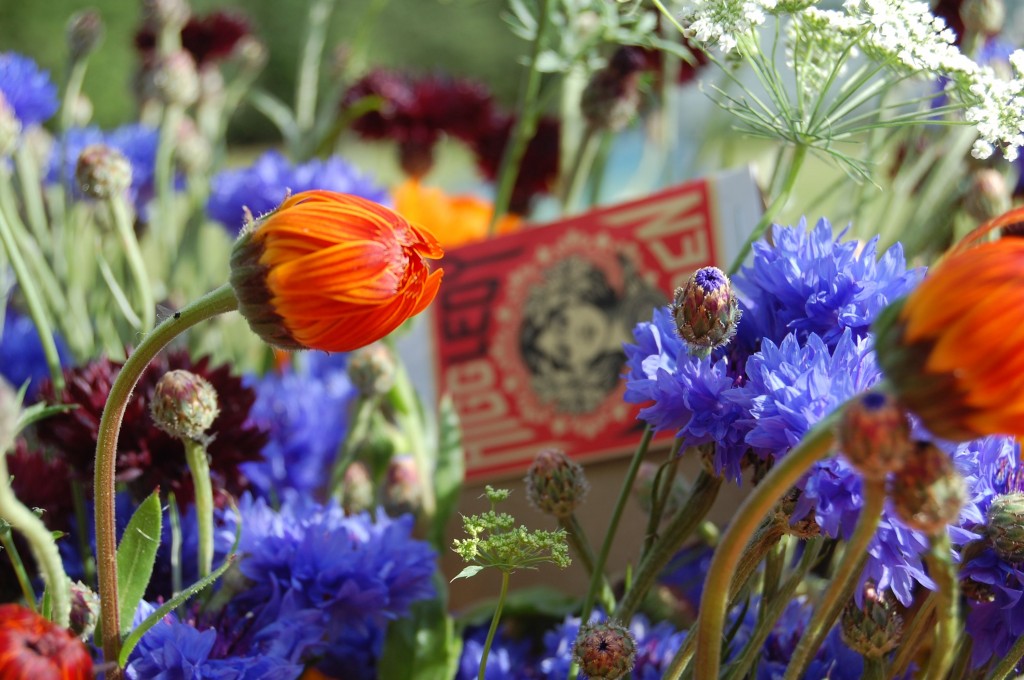 They are in my experience pretty disease resistant…unless I've just been lucky. But (excuse me starting a…..) I did have some issues with a powdery mildew type affair. If this happens…don your SS uniform and burn infected plants. Don't go near uninfected plants until you have changed your clothes and washed your hands. Clean your tools. Don't use chemicals…chemicals are for losers, ravers and dictators.
What does Calendula go with in the vase?
You know me…I chuck it all in and feel the love but I would say (as I mentioned before) that Calendula and Blue cornflowers are a match like no other. Hot and cold, true opposites, texturally and colourererly-lolly. When the mood sways me I whack in some ammi majus, one because it too is knocking around in early spring and two, because it softens the drama and gives the whole scherbang some height.
Visit the Higgledy Garden shop to buy calendula seeds!!! :)
Kindest regards
Benjamin