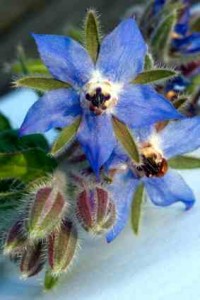 As regular readers of the Higgledy Garden Site will know, we have taken it upon ourselves to dedicate one of our gardens entirely to edible flowers. We have done this purely to make ourselves look like hunter gatherer types in the eyes of ladies who like to cook. The plan may or may not work but when one passes forty, one has to fish in many ponds…
This is our first venture into the edible flower kingdom and already we're loving it. We would like to share a little of that 'loving it' with you. So let us start with the edible flower, Borage…(you know where you are with Borage…good old borage)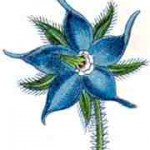 Borage (Borago officianalis) or commonly known as Star Flower originated from Syria but is now naturalised in many parts of Europe. This link with Syria is crucial…as Borage was said to have been brought back by the surviving knights of the crusades. The ladies of the day would also embroider Borage flowers on to the tunics of the knights. The very name Borage is indeed a derivative of 'courage'…bet you didn't know that…
It continues to be the most depicted herb in contemporary tapestries. An example of which can be seen below…yes I know…it's rubbish isn't it…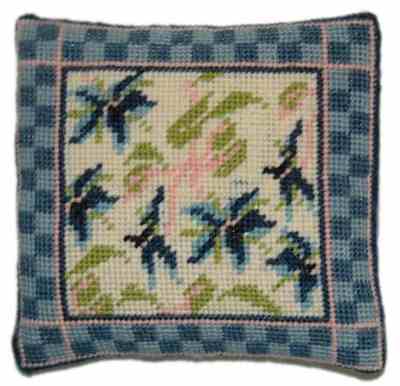 There are stories of the lasses who inhabited the ancient worlds giving their lovers tea steeped in Borage in the hope it would give the shy chaps of the era enough courage to propose. Also those great folk the Celts would steep wine with the herb before battle.
It is not just the flowers which are edible but indeed the leaves too and are very high in calcium, magnesium and vits A and C.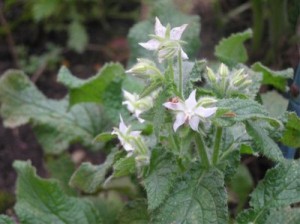 Borage will impart a cucumbery flavour to salads and especially long, summery drinks like Pimms. It is fabulous too with chicken and fish dishes.
The Higgledy army have created their own cocktail containing Borage. It is called the King Cava (Based on the Kir Royal)
Mix a bottle of Cava with a large slurp of Kir…pour into wide brimmed champagne glasses over generous sprigs of Borage flowers…leave some flowers dangling over the edge of the glass for an effect of decadence…slurp until wobbly. (Remember, NEVER NEVER propose…)
We will keep you posted on Higgledy edible flowers as they grow.
Kindest regards
Benji B
For other Edible Flower posts just feel the force
(Edible Flower, Borage. Update)
These is a pic of one of our borage seedlings from the edible flower garden. These are approx 3 weeks old. …bless 'em. (today is the 11th of May 2011)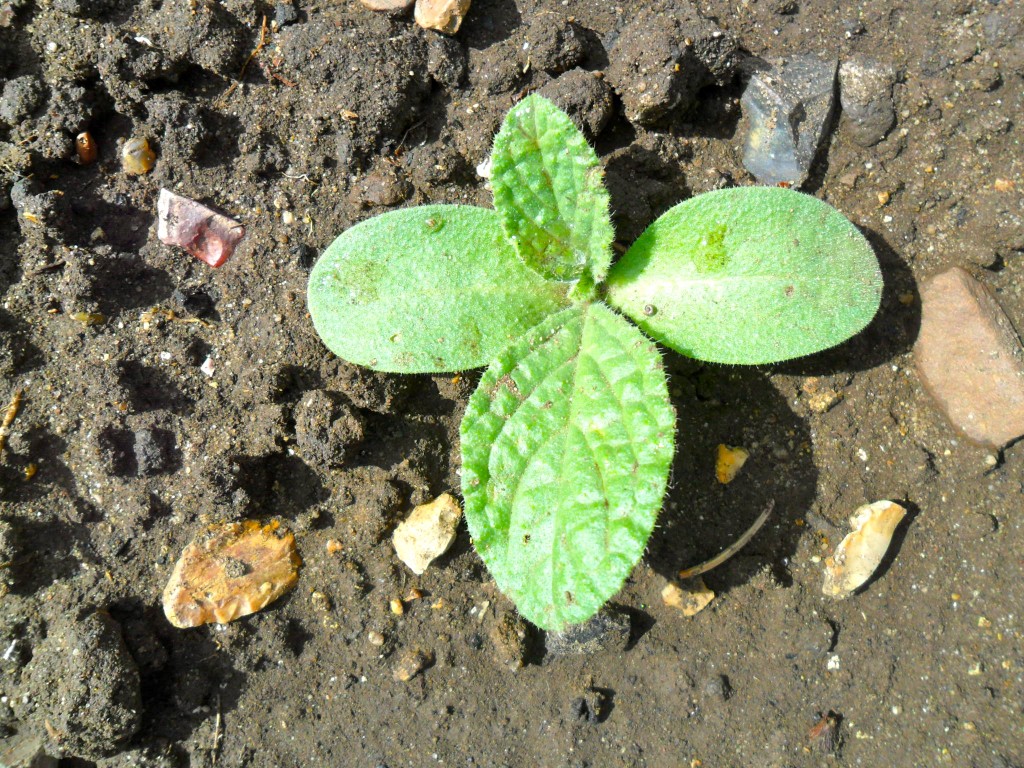 Further Edible Flower: Borage Update….
It's now June 15th and despite a nasty drought in East Anglia our edible flower plot is coming on nicely, if not slowly. This is the same borage plant as above…but…er…well now…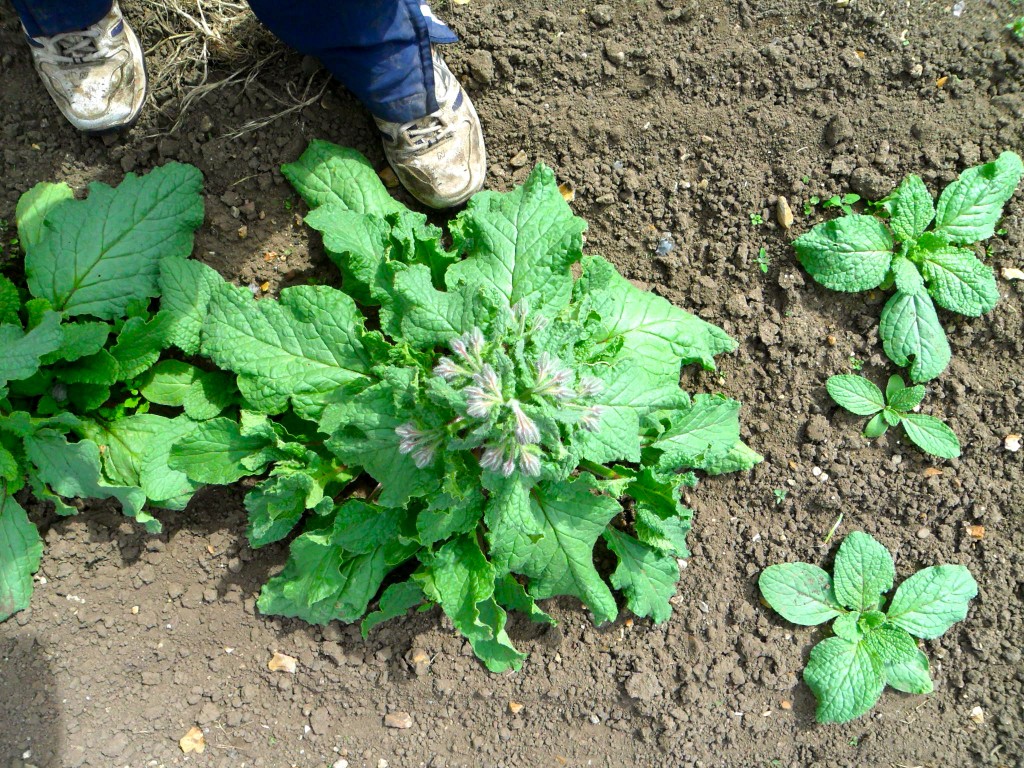 and again….a close up this time…(I'm so thorough it's practically award winning)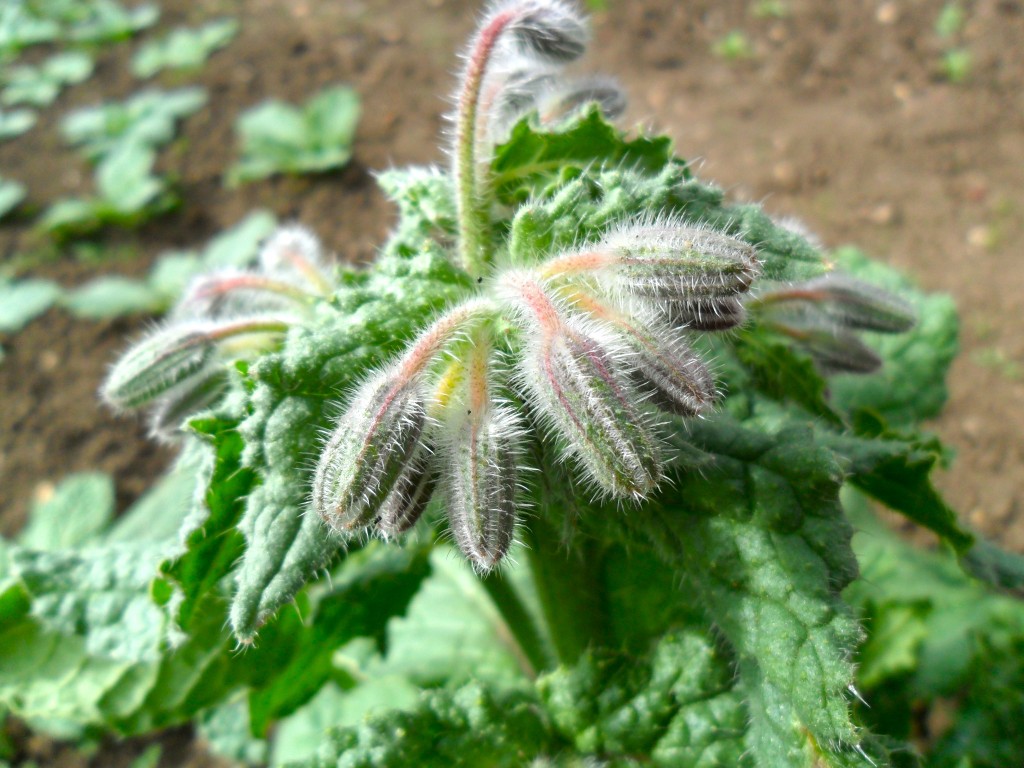 AND a sneak preview of one end of the edible flowers dedicated plot (in a double secret location) you can see Calendula on the far left which are also edible flowers and blue and black cornflowers and the two rows of borage…one white one blue.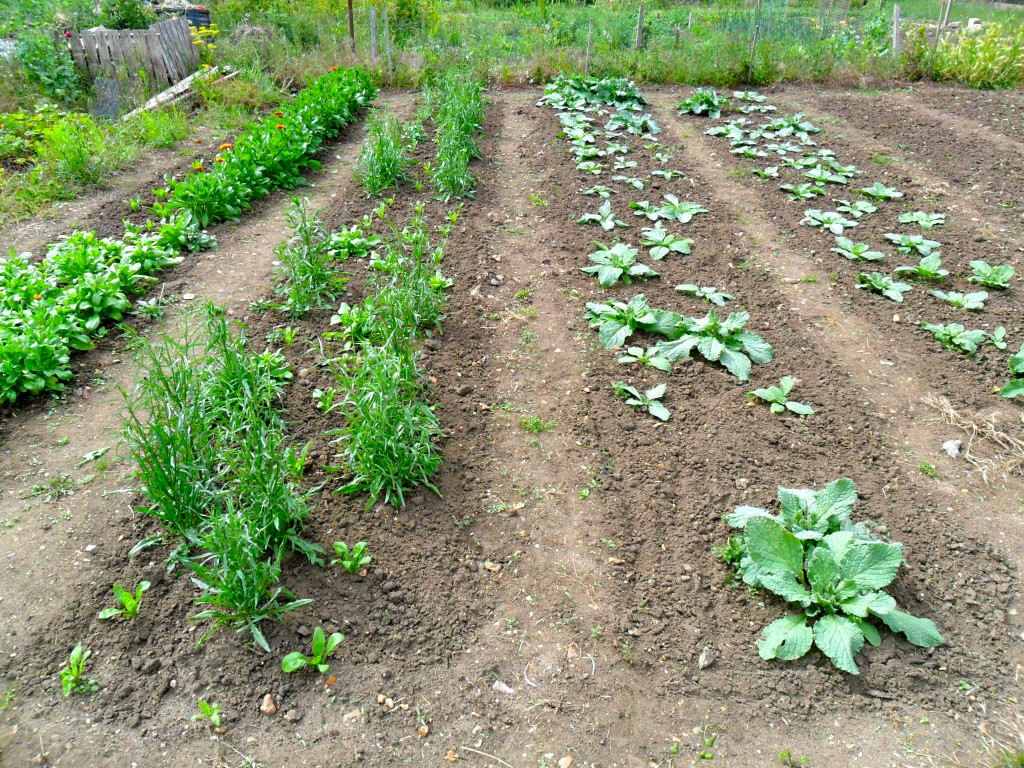 …and below is the same borage taken today…13th February….in the snow.
Many thanks.
Benjamin.
Yet another fascinating Edible Flower: Borage update. Summer solstice 2011
Hello again Borage fans, today is a great day. At long last the fantastic, amazing and super groovy Borage arrived. What a scorcher, a searing blue. Quite frankly the most delightful edible flower ever grown in the county of Cambridgshire.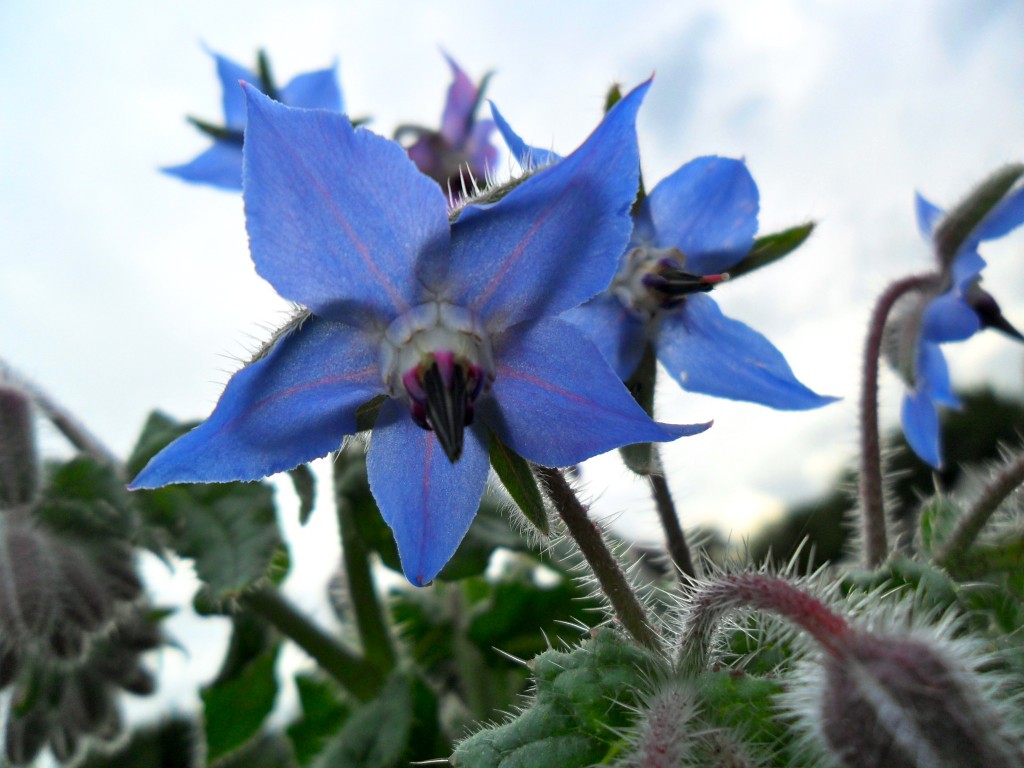 The plant as a whole is reminiscent of a 1960′s B movie prop, Borage is certainly a little alienesque. (Made up word)
So all in all a good floral solstice. I shall take some samples to a couple of the county's finest chefs and see what they make of them.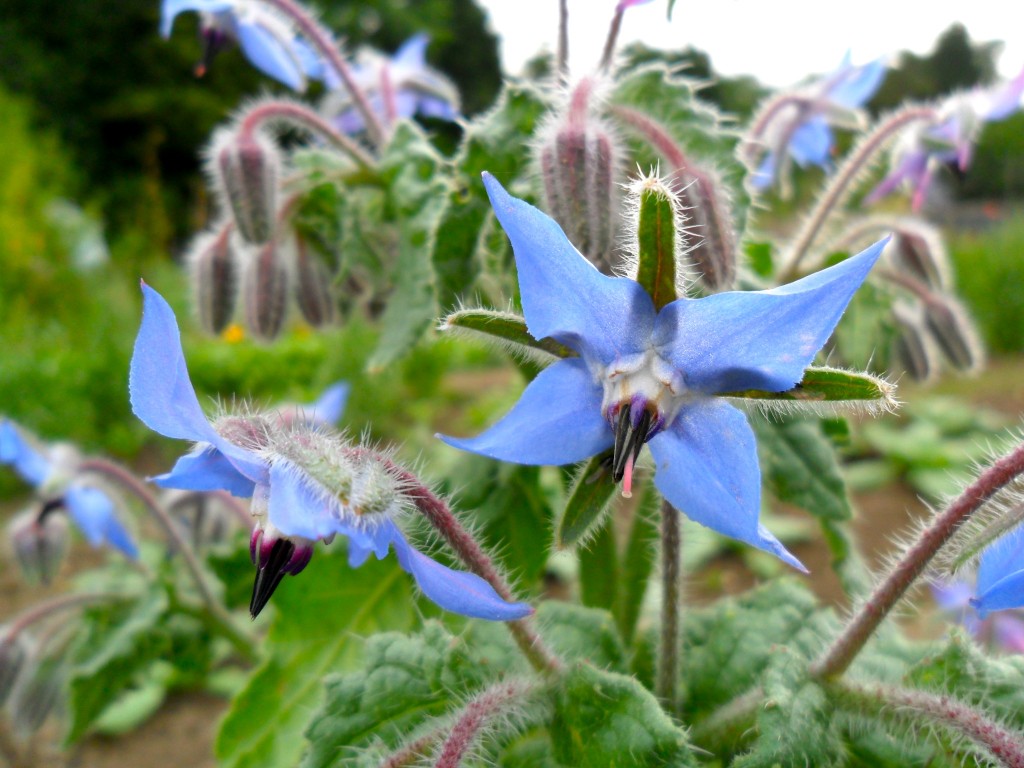 Also…the Calendula is blooming and the Malope Triffida Vulcan is also hot to trot.
Great to see the Higgledy edible flower plot coming on leaps and bounds after the drought.
Ben
Further update…
It's now the begining of January 2012 and last years borage has reseeded…well…everywhere…I have left some seedlings in the same borage bed so they will flower super early in the year. Here is a photo…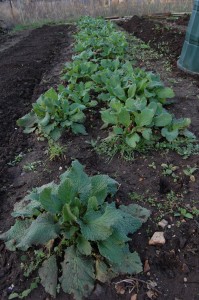 Regards
Ben