These youngsters below were sowed six days ago and kept in the reasonably warm kitchen by a large window.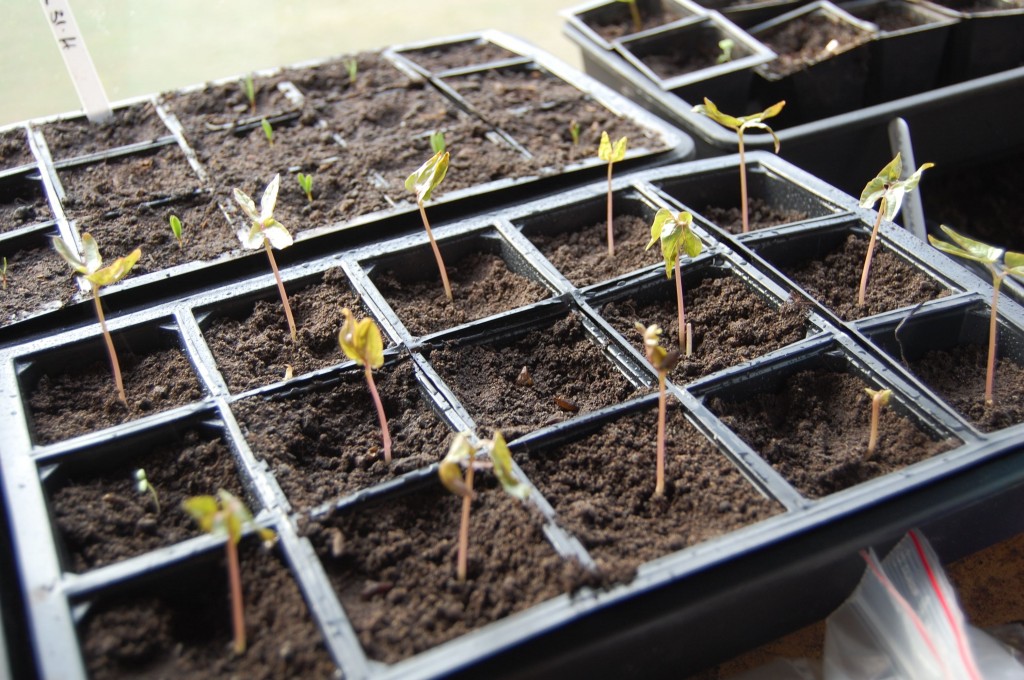 These Ipomoea are not for cutting…they are wonderful annual climbers…I love em…they came up very quickly, I lost some in the unheated polytunnel in the sharp frost we had last week. I will not make that mistake again and will bring them indoors at the slightest approach of Mr Frost and his evil Elves…if indeed he has Elves.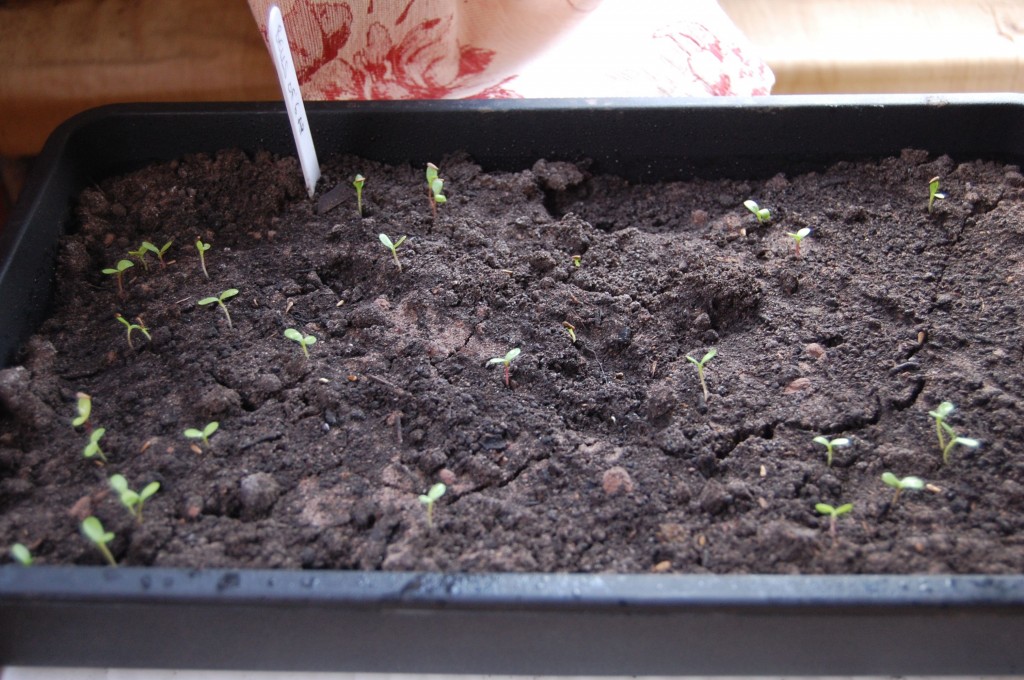 These little chimps are also only 6 days old. Bells of Ireland. Unusually I sowed them without modules…must have been feeling somewhat continental. They will need pricking out and repotting which is a bit of a bore and time consuming. I am doing another tray soon and will sow them in modules…15 modules to a standard gravel tray is my choice. …as you can see here…'Next slide please Mrs Whettlechin!'…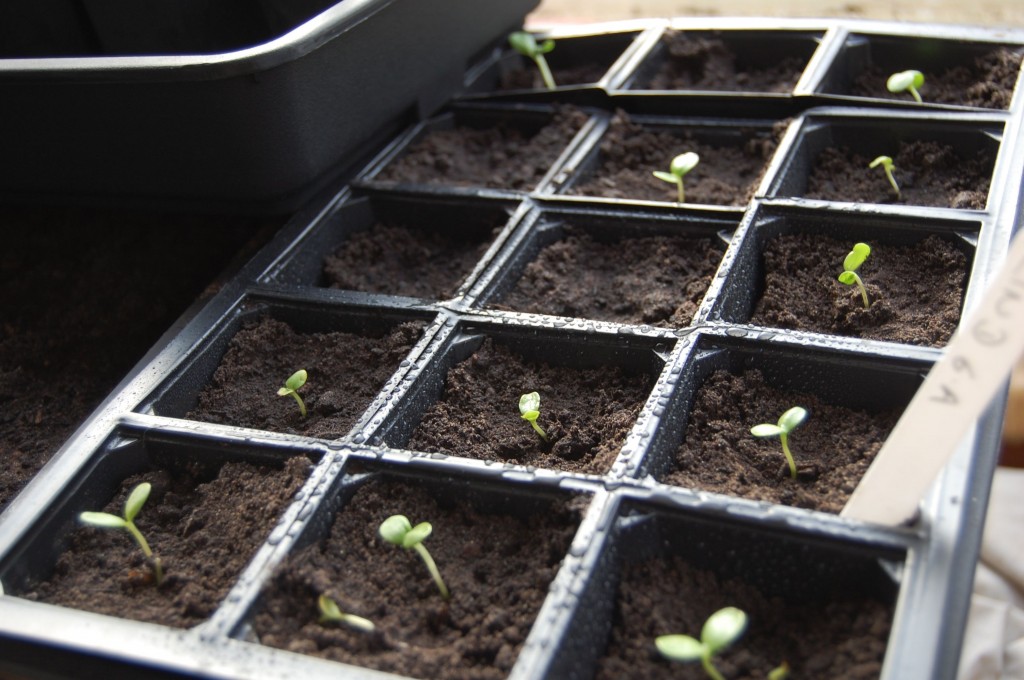 These Zinnia's were also sown on the 6th and are therefore 6 days old. Where a few haven't germinated I have simply popped in another seed…put Zinnia seeds in the soil on their edge…shortly this will be a happy and robust tray of well behaved Zinnia 'Dahlia Flower' seedlings.
Don't forget if you have any questions about how to grow your cut flower seeds then just fire away…Karen and I will do our best to make something up that sounds plausible.
Kindest regards.
Benjamin