Flower growing courses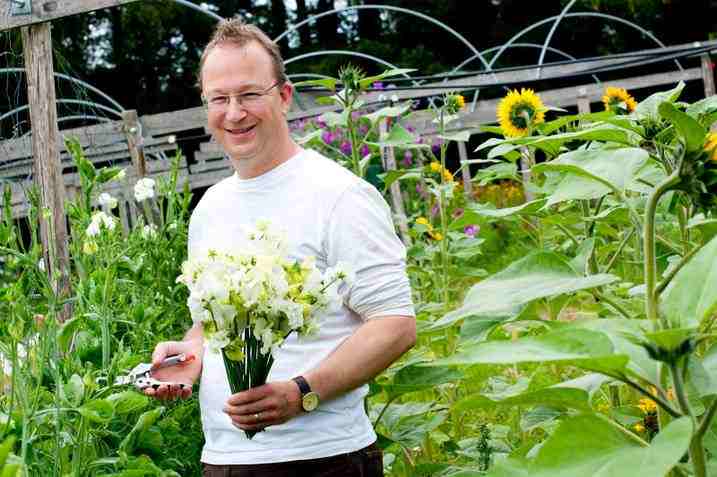 In the rolling hills of East Sussex there is an organic cut flower garden run by a passionate flower grower by the name of Arjen Huese. This gardener, originally from Holland, has flower growing in his genes – but where his compatriots in the Low Countries grow flowers on a large scale in huge heated greenhouses, Arjen has taken a different garden path and grows a wide variety of English flowers for flower shops in the region. Seven years ago Arjen fell in love with the English garden culture, but aghast at the sight of bucket after bucket of sterile imported industrial flowers at the florists, decided to grow real English scented flowers. Arjen doesn't use any chemical fertilisers or pesticides, everything is grown organically and the result are robust flowers with character as well as a long vase life.
All flowers are being sold within a 30 miles radius from the garden, directly to flower shops and wedding florists. There is an increasing demand for English flowers, fresh from the grower, and Arjen decided to share his knowledge and experience with other budding flower growers across the country. It can be daunting to start a flower growing business – there are so many questions about which crops to grow, how to select your varieties, how to harvest and condition the flowers, and how to package and price your flowers…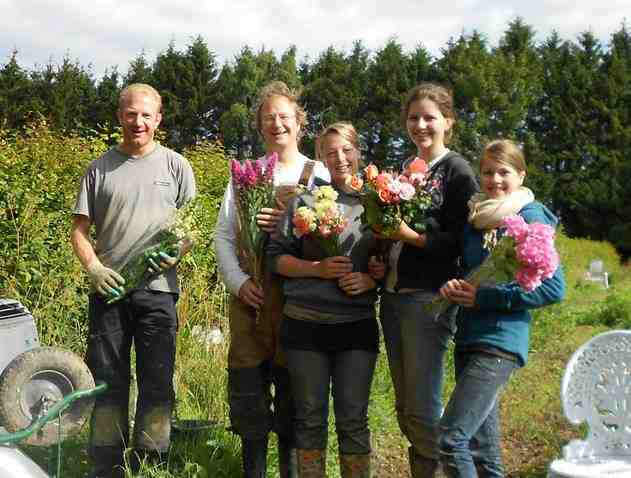 For several years now, Arjen has been teaching short, one-day courses in cut flower production. The first course is the Introduction to Cut Flower Production course in which Arjen covers all the basic topics you need to address when you are thinking about growing cut flowers: crops, varieties, suppliers, growing techniques, marketing basics, and many practical tips and tricks.
The second course focusses specifically on the planning aspects of cut flower growing: how can you make sure that you have a continuous supply of a wide range of flowers, fillers and foliage – either to make your own bouquets for a market or to have a broad catalogue of flowers for local flower shops and wedding florists. This course is highly recommended if you are seriously planning to start growing flowers. There are further courses on cut flower plant propagation and cut flower harvest and post-harvest handling.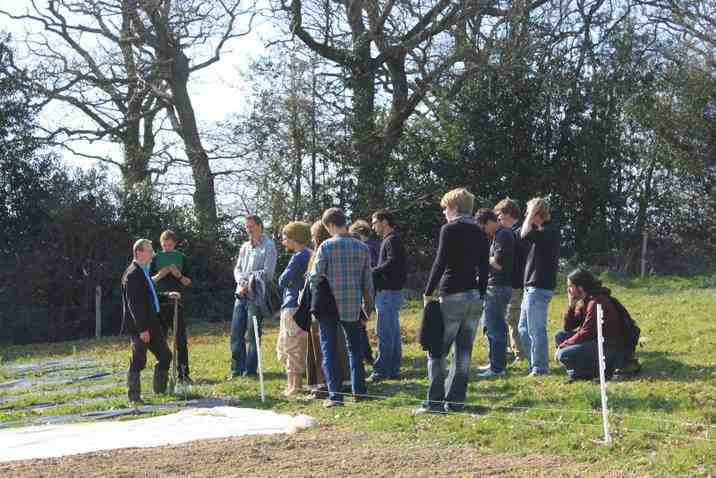 Some feedback from course participants:
"One more huge thanks for a wonderful course on flower growing. I was totally exhausted having taken in every word of yours – each one useful and of great relevance – plus enjoyable."
"It was one of the best days that I have ever spent on a course. I look forward to growing my flowers next year on our organic farm."
"Arjen, my marketing is going well, yes, and that is in no small part due to you, your enthusiasm for growing cut flowers for the British market, and the confidence i gained from that day. I came away really feeling that this was something i really COULD make work.
Thank You Mr. Huese!!!"
If you are interested in growing cut flowers for a market, and you have access to even just a small area of land, check out Arjen's website for more information or to book a place on one of his courses:www.wealdenflowers.co.uk