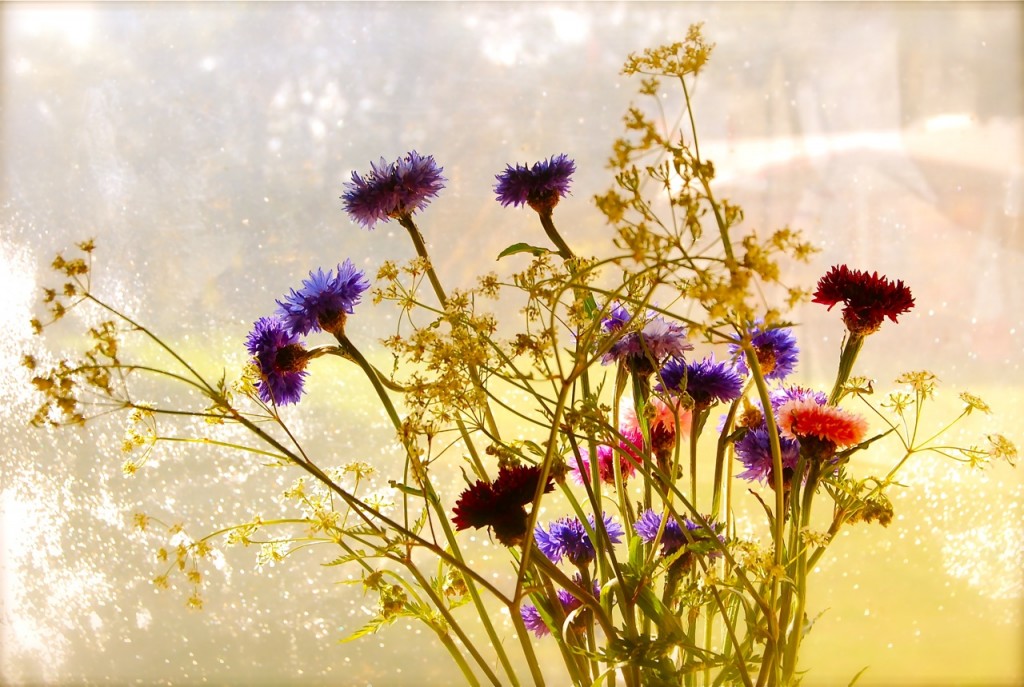 Our super groovy cornflowers are just coming into flower and will be available in the shop in ten days or so to be sent anywhere in the Uk for a next day delivery.
This small bunch of a dozen is the first harvest…I have thrown them in a jar with some Cow Parsley. Simple…gorgeous…and they make us very happy and proud of our labours.
Sown on the 23rd of August last year….seems years ago.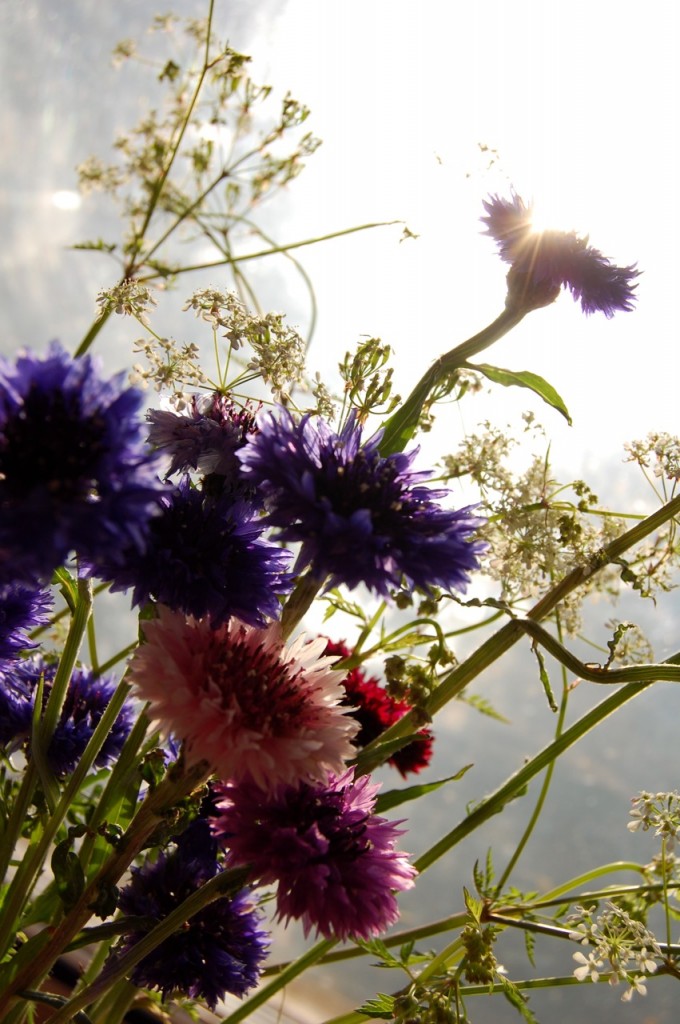 The bunches we will sell will probably be much larger in stem number…more like forty I think…can't have you lot thinking we're skimping. ;)
Let me know if you wish to pre order some and I'll reserve some for you.
email me at contact@higgledy.com or you will be able to buy at the click of a mouse in less than a fortnight.
Kindest Regards
Benjamin & Karen