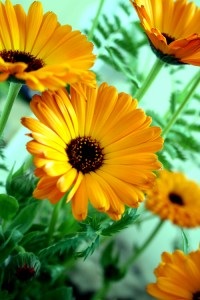 If you want flowers to cut this year and you haven't yet sown seeds, you still have a chance…but don't just sit around wibbling on about it…get sowing.
Seeds we will be sowing include Cornflowers, both 'Black Ball' and 'Blue Ball', Calendula 'Art Shades'…Zinnia 'Mammoth' and 'Dahlia Flower'…and even Cosmos…'Purity' and 'Sensation'.
Get these in preferably before mid June and you will have a fighting chance of having some cut flowers by the end of August…naturally an Indian summer will carry your patch much later and up to the first frosts.
In truth we will be sowing many more varieties than this but they are somewhat left to the fickle fate of nature as to whether the weather will allow their floral glory to mature.
Have fun!
Kindest regards
Mr Higgledy.