It is with great pleasure that Karen and I are able to now offer seasonal bunches for sale in the shop, to be delivered anywhere in the mainland UK.
We are kicking off the season (a late starting season as all you gardening types will be well aware..) with a super trio of 'Indian Prince' Calendula, Cornflowers (both blue and the seldom seen 'Black Ball') and gorgeous Ox-Eye daisies. All grown in our own field with out any daft chemicals….just a whole lota love…oh yes indeedy…take a peek at these babies…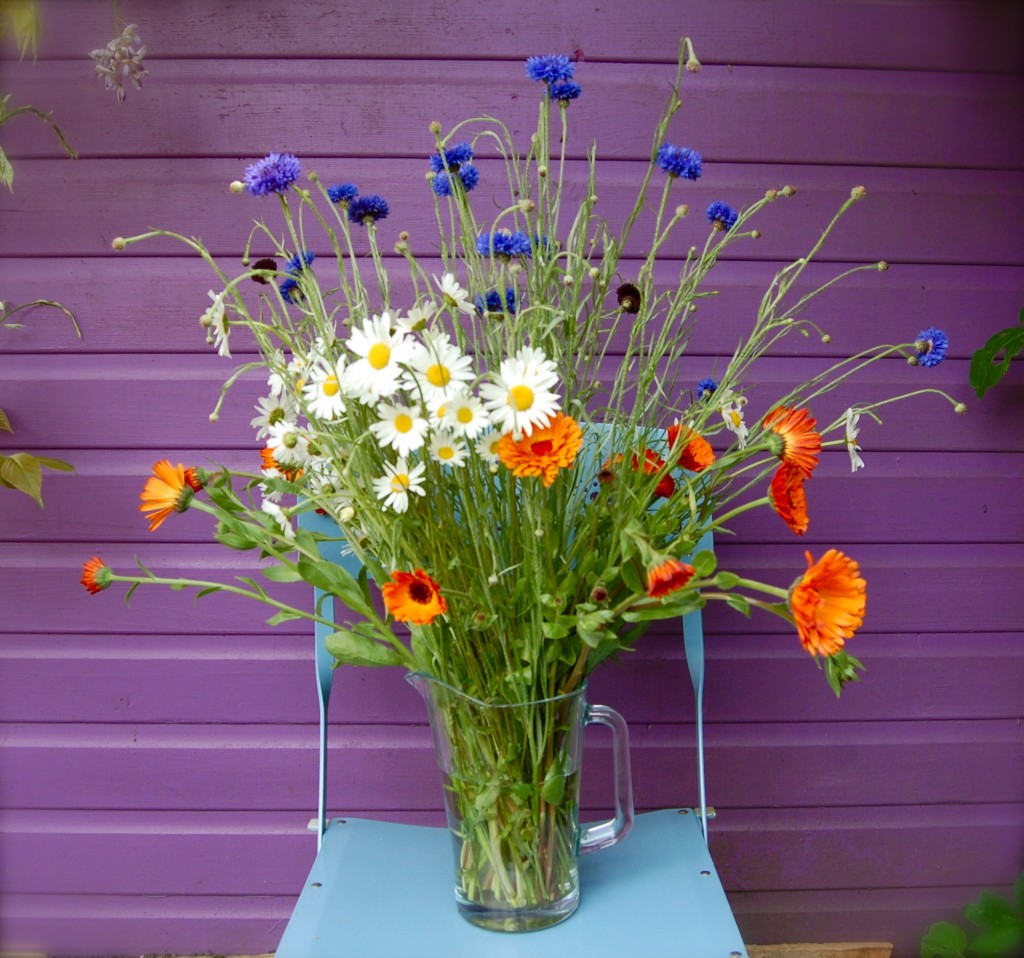 We offer a Friday morning delivery…flowers are picked at dawn on Thursday, then conditioned during the day (left in the cool with tepid water up to their necks…this prepares them for display and aids longevity)…they are then boxed up with the super secret Higgledy water transport delivery system…S.S.H.W.T.D.S…then sent by overnight mail to your home.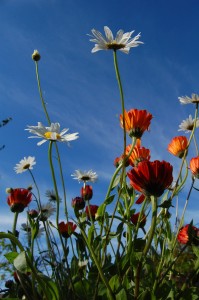 Naturally if you are not happy with the condition they arrive in…we give you your pennies back.
The flowers cost £35.00 which includes packing and delivery costs. :)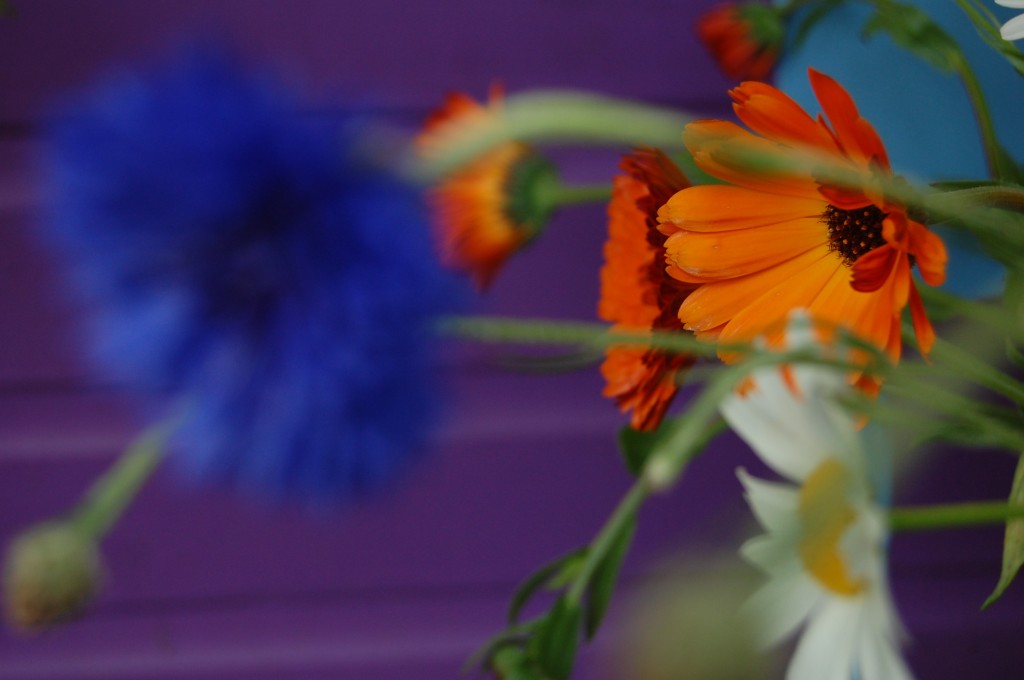 We are starting off with a very limited number (ten) of  bunches whilst we find our feet and make sure our standards are kept to the usual Higgledy level…as regular readers of the site will know, this is our first time at selling our flowers online. (Thank you for all your support by the way…)
We hope you like them as much as we enjoy growing them.
BUY OUR SEASONAL BUNCHES OF FLOWERS!!! YEY! :)
Kindest regards
Benjamin & Karen