I would suggest that the garden is perhaps three weeks behind where it would be in a 'normal' year…and sadly, when many of the delicate annuals come out to play they are then bashed about in the wind and the rain, so don't look their best for long.
However despite my despondency this week, it is clear that the fight is not over and we will be blessed with the company of these flowers after all…just a few days of sunshine will bring the garden into bloom I'm quite sure.
These are some of the blooms which were out today…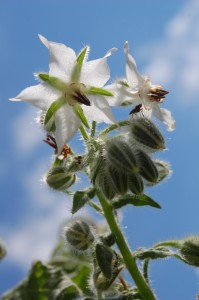 This is the first year I have grown white Borage, I had heard that bees don't favour it as much as the blue…I can confirm that is complete balderdash…the stripy chaps can't get enough of it.
I love Echscholzia and 'Mission Bells' is a really easy to grow mix of orange, cream and pink ones…awesome.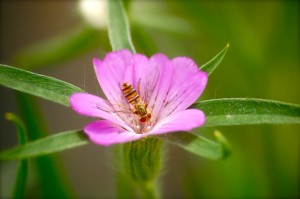 I was put on to Corncockle by Karen, our wonderful assistant… I was unsure but it has done so well in this difficult season and so now has a home forever in the bouncy bosom of The Higgledy Garden.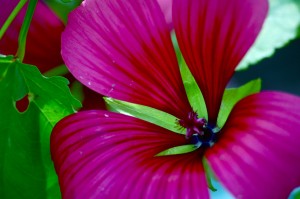 This Malope rocks my boat and we will be putting it on the shelves of the shop next year…really easy to grow and a fantastic cut flower…edible too.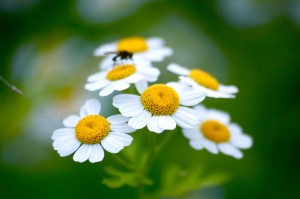 This is a HG volunteer and turns up all over the place….smells magic and looks brilliant in the vase as a filler…all round good egg.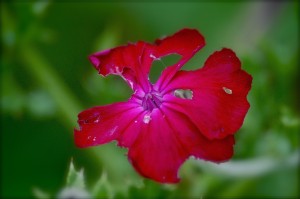 This Lychnis hangs around in the waste ground next to the garden…this one is looking sorry for itself…but still glamourous in its own way.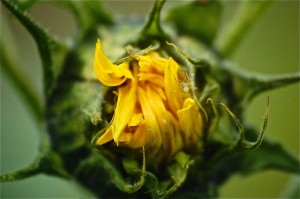 I'm not sure what variety of sunflower this is…but it is the first to be emerging…and jolly pleasant to see too. Good show Mr Sunflower…keep it up dear boy.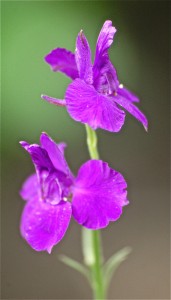 These Larks are just coming out too…they are labeled 'Imperials' but I'm not totally convinced….perhaps Karen at been at the HG sherry collection again when she sowed them.
We also have Cerinthe, Gypsophila and cornflower all bubbling away nicely.
…talking about bubbling away nicely…have you ordered your 'Flowers to sow in Autumn' collection yet? Come on…chop chop…
Kindest regards
Benjamin