The Higgledy Garden is upping sticks and stems and moving down to Cornwall…I give reasons like the fact it will give me a longer growing season and that escape is possible from the usual East Anglia droughts…(hard to believe but last year the garden didn't get any rain for nearly two months!)…but the main reason is that I quite fancy living closer to the coast and all the wonders that the sea provides.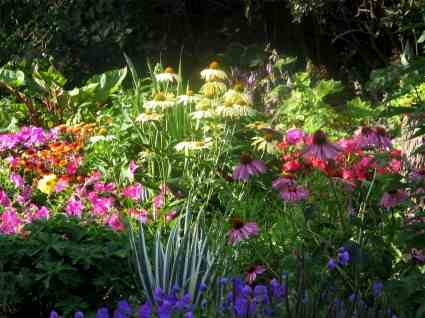 I have known a move was on the cards and therefore have avoided planting perennial beds at our present site and have relied solely on annuals…now I LOVE annuals but it has been a tricky year for the vulnerable little tykes…monsoon weather…half the usual amount of recorded sunlight and blustery wind storms have taken their toll…the more robust perennial flowers could have stepped in and helped us out…had we had any.
So I look forward to being a little more settled for a while and establishing some perennial beds at Tre-Higgledy Garden…most of which I shall grow from seed…this means a good amount of them won't flower in the first year…but I need lots and my limited budget won't stretch to buying 1000 or so plants. Plus as I've pointed out…I rather like this growing from seed game.
I have decided on the main body of the perennial choices but am undecided on all the varieties so please let me know what your favourites are, especially if you have had experience of using them for 'cuts'.
Over the Autumn I shall be writing profiles on all of the ones I will be growing and in the Spring, about how well or not I get on.
In no particular order here is my first draft of choices: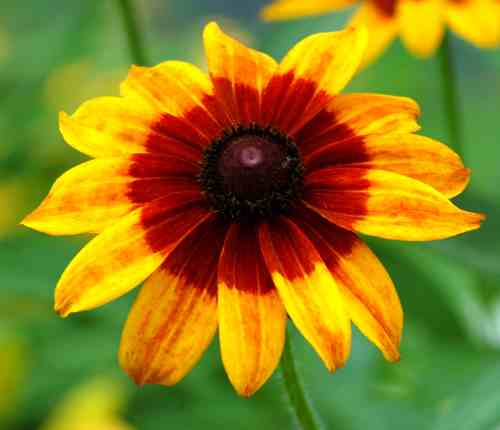 *Alchemilla mollis
*Verbena
*Echinops
*Japanese Anemome
*Coreopsis
*Lupin
*Feverfew
*Achillea
*Aquilegia
*Campanula
*Delphinium
*Echinacea
*Eryngium (Probably Miss Wilmot's Ghost)
*Loosestrife
*Goldenrod
*Knautia
*Weld
*Phlox
*Astible
*Chrysanthemum
*Dahlia
*Perovskia
*Sedum
*Penstemon
*Nepeta
Please let me know your thoughts.
Kind regards
Ben