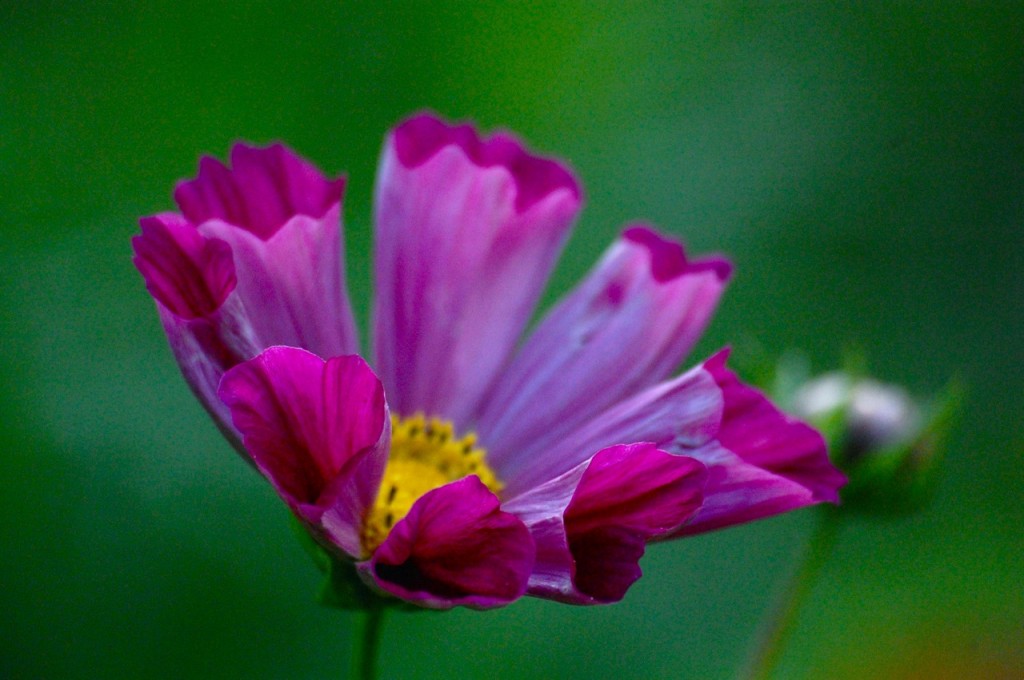 We love our Cosmos down at the Higgledy Garden but to tell you the truth I think we had become a little bit stuck in a Cosmos 'Purity' and 'Sensation' rut. Don't get me wrong, these two rock out and are very reliable both as garden plants and as cut flowers. However this year was time to try out something new, so we sowed the wonderful Cosmos 'Pied Piper'…and what a babe she has turned out to be.
Wonderful fluted petals of carmine red…well pink…er…velvety pinky red (?) and super gorgeous ferny foliage that is the trade mark of Cosmos Bipinnatus.
'Pied Piper' will definitely be a guest in the beds of Higgledy for some years to come….not only is she super gorgeous, she is really easy to grow too.
How Grow Cosmos 'Pied Piper'.
*Either start the seeds off under cover in April, I start them on April fools day. Some folk say you can start them off in March but they can get leggy and the April ones soon catch up with them anyhow.
*OR sow they outside after your last frost date. Mine is the 15th May here in sunny Cambridgeshire.
OR better still do both and have a longer season of glorious flowers.
*They are sun worshippers and won't be happy with you if you plant them in the shade.
*Give them about a foot of space between plants.
*Dead head regularly and the flowers will keep on coming and all will be well.
*She will do best in moderately fertile well drained soil.
*If you like you can pinch out the tips to encourage bushy plants.
*If they start getting really tall then I stake mine…or one day the gales may knock them over and once down the willowy darlings seem to stay down.
They look amazingballs in a vase with Larkspur.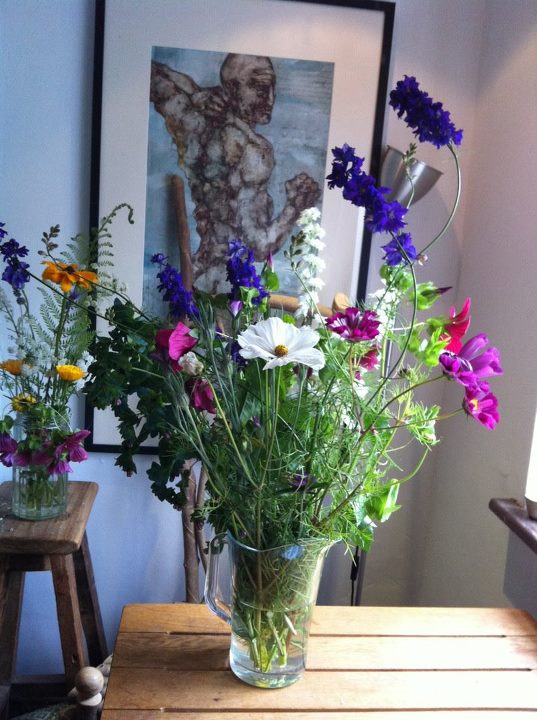 I shall be putting Cosmos Pied Piper seeds back in the shop in the Autumn. :)
Kind regards
Ben
Meanwhile you maybe interested in seeds you can sow in Autumn for an early show next year…