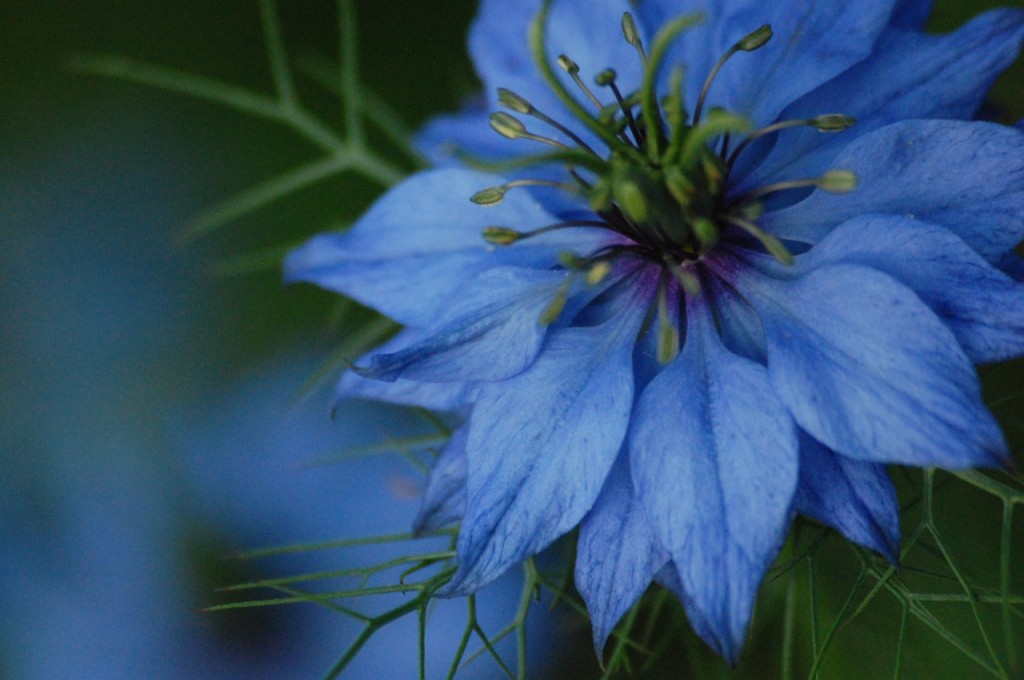 Nigella 'Miss Jekyll' is probably one of the few flowers that never seems to go out of fashion, and rightly so…a cottage garden favourite…easy to grow and will self seed year on year. Sky blue flowers slowly turn to bizarre horned seed pods…which is where it gets one of its common names, 'Devil in a bush'.
How to grow Nigella, 'Miss Jekyll'
*I suggest three sowings for an extended season of sumptuous flowers. The first in Autumn (See my post on 'Autumn Sown Flowers') The second in mid April and a further one in mid May.
*Prepare a seed bed in full sun…get your soil down to a fine tilth.
*I sow mine in straight drills (prewatered, so the seeds don't get washed away by watering afterwards)
*NB Don't bother sowing in pots with a view to planting out as they hate root disturbance.
*Thin seedlings to about 8 inches and keep the rows about a foot apart
*OR ignore all the abouve and broadcast the seed willy nilly without a care in the world and see what happens.
*Seeds should germinate in two weeks.
*April sown seeds should start flowering in June.
Try growing with the amazing Nicotiana 'Lime Green' and Ammi majus for a rather fine and delectable show.
BUY NIGELLA 'MISS JEKYLL' SEEDS. :)
Kind regards
Benjamin