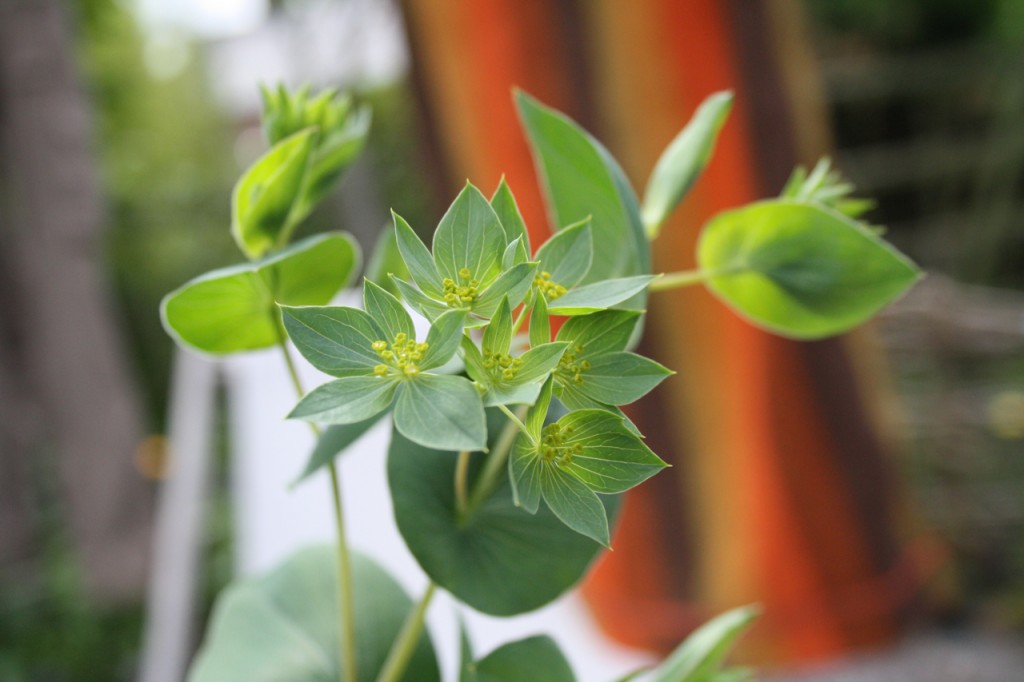 My second Aunt removed, Gretna was florist to the Queen of Dewsbury circa 1764. Greta said that Bupleurum was probably the best foliage filler a second Aunt could ever ask for. She would use it with almost everything and often remarked it kept bats from flying into her hair.
What is Bupleurum Mr Higgledy?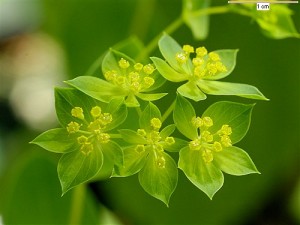 Well. Burpleurum is a short lived perennial, so for our purposes it is an annual. It has uber chic grey brown leaves on branched stems. These leaves are 'perfoliate' (learn this word and impress people that don't get out much.) This means that the stems appear to grow thorough the leaf…somewhat freaky…but cool. (Hence name Thorowax… through-wax…olde worlde Englishe)
When Bupleurum Griffithii flowers it has tiny weeny yellow flowers in grey/green bracts.
You don't see it all that often, which is a shame…it's a winner.
How to grow Bupleurum.
*First of all be aware that there may be some erratic germination. Prepare yourself mentally and physically for this.
*Most growers will tell you it's best sown where it is to grow…they are half right. Bupleurum doesn't take too kindly to root disturbance. BUT…it can take weeks and weeks to germinate…and while this is happening our native weeds are rocking out for the free world.
So…I prefer to sow them in three inch pots, undercover on a window sill or cold frame etc. Then when they are about three inches high, harden them off and plant them in your freshly weeded bed. I think this takes less time…but the choice is yours.
*The seeds NEED LIGHT to germinate so don't cover the little Imps.
*I space my plants out at about a foot and a half.
*Beware that they will self sow…I rather like this…but you may not.
*Keep picking Burpleurum and it will bush out, which is what you want.
*She likes a good drink of water.
*They will last twice as long in the vase if you dunk the stems in boiling water for 30 seconds.
You now have my Burpleurum secrets…you lucky things you.
Have fun.
Best wishes
Benjamin Higgledy