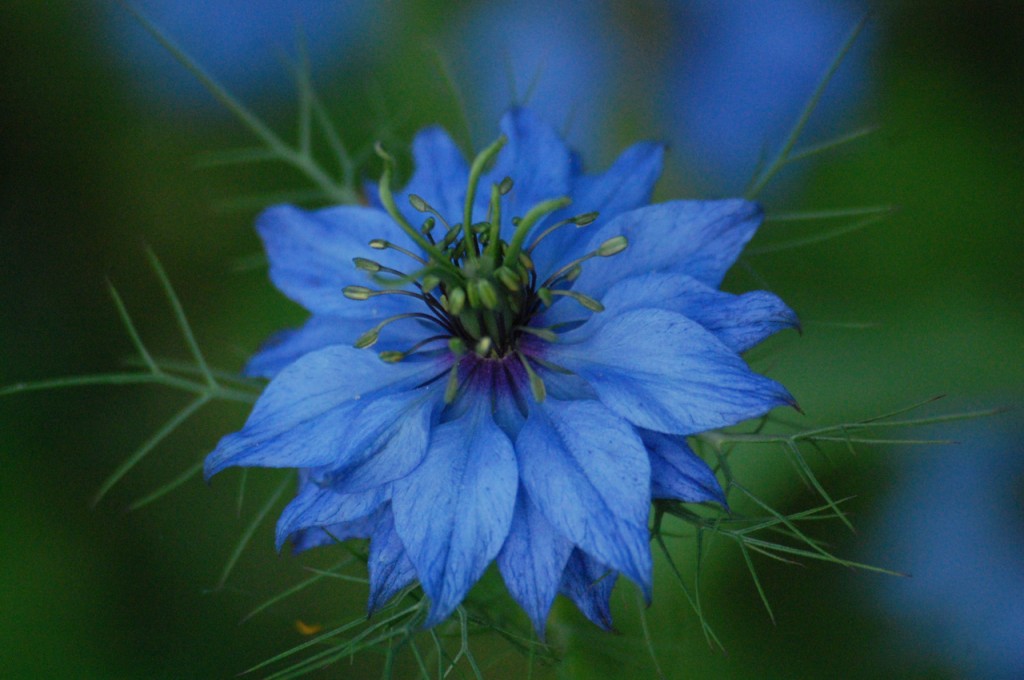 For an early show next year, why not do an autumn sowing of Nigella Miss Jekyll? Autumn sowings should be in flower in mid May…I get my sowings done around mid September but you could leave it until October. I follow these with a further sowing in early May so that the season of flowers is extended…it's never all that long with Nigella but happily the flowers turn into wonderful seed pods which can be as good as the flowers on a visual level.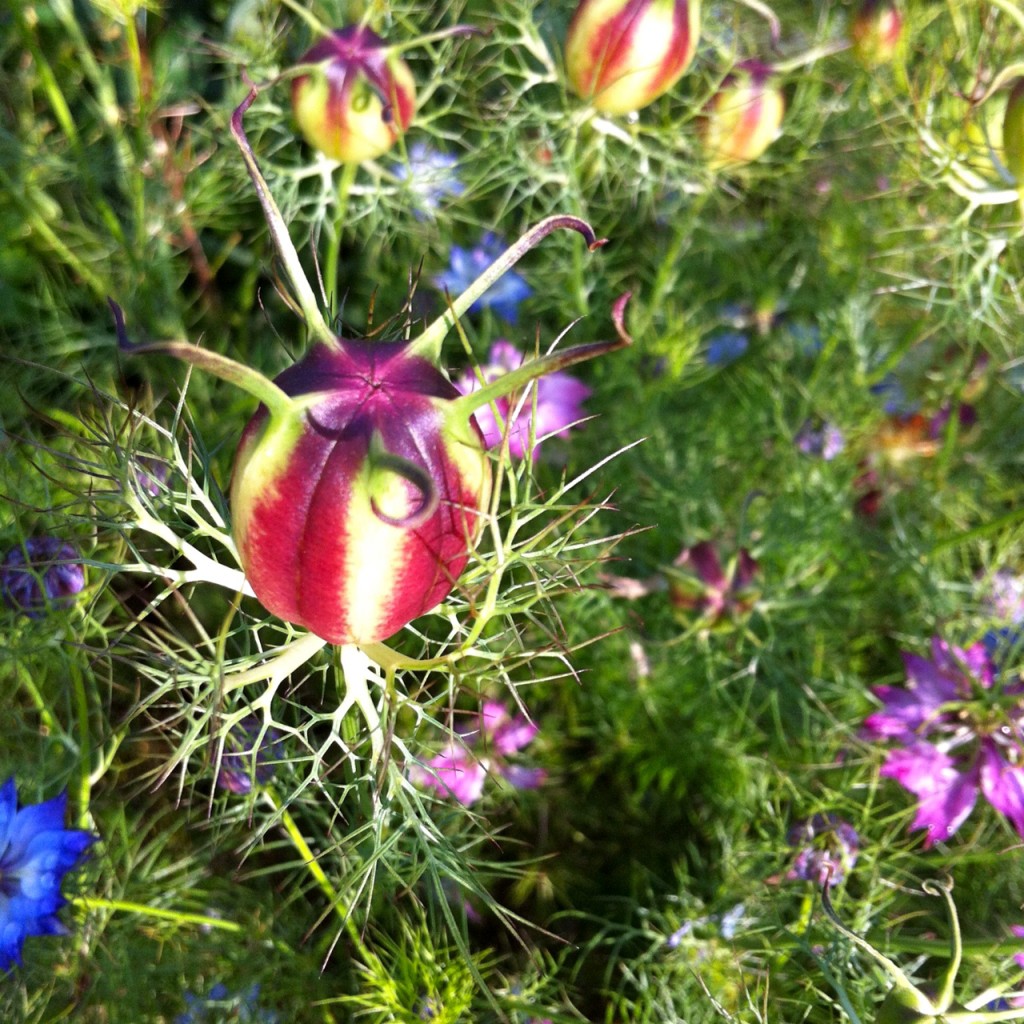 Above pic was taken by Alison Levey…aka @papaver on Twitter. Thanks Alison! :)
How to grow Nigella.
*Prepare your seed bed to a fine, weed free tilth in full sun.
*I sow mine in straight rows, this is the best way in the cutting garden but you can also simply scatter the seeds if that is your want…they love growing on gravel drives.
*I sow the first batch at the beginning of April…and then further sowings every few weeks until I don't want to see another Nigella for six months. ;)
*Thin the seedlings out to about 8 inches.
*Some folk start them off early indoors…I don't bother…they don't seem to like the transplantation…and who can blame them…and either way you only get them to flower a couple of weeks early for a lot of extra work.
Try growing Nigella 'Persian Jewels' too…these are easy and super gorgeous.
You will also find Nigella'Persian Jewels' in the famous 'Higgledy Seeds to sow in Autumn collection'…12 packets of seed for £18.10 including postage…(I am so good to you!)
Have fun.
Ben