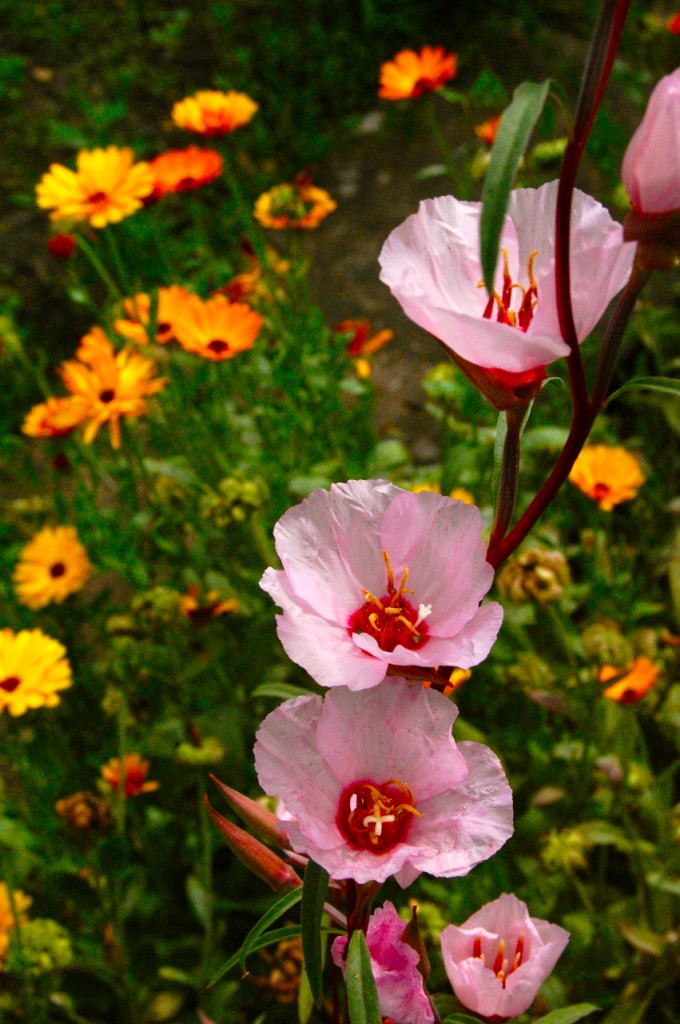 Year on year Godetia grows on me a little more. This Godetia 'Crown' is a pinky little number, tissue like flowers on uber strong stems up to 80 cm tall. She is a great cut flower….lasts over a week and adds fantastic height to a display. Very much in the 'country flowers vibe' which is a-la-mode dans le Higgledy Jardin this year.
They are very easy and reliable to grow and what's more you can sow some in September for an early display the following year. One packet will give you rows and rows of the willowy cherubs.
I have included them in my 'Flowers to sow in Autumn' collection…12 packets of top class seeds for £12.
To buy an individual packet, click: Godetia 'Crown'
The calendula in the background can be autumn sown too.
Have a groovy day.
Benjamin