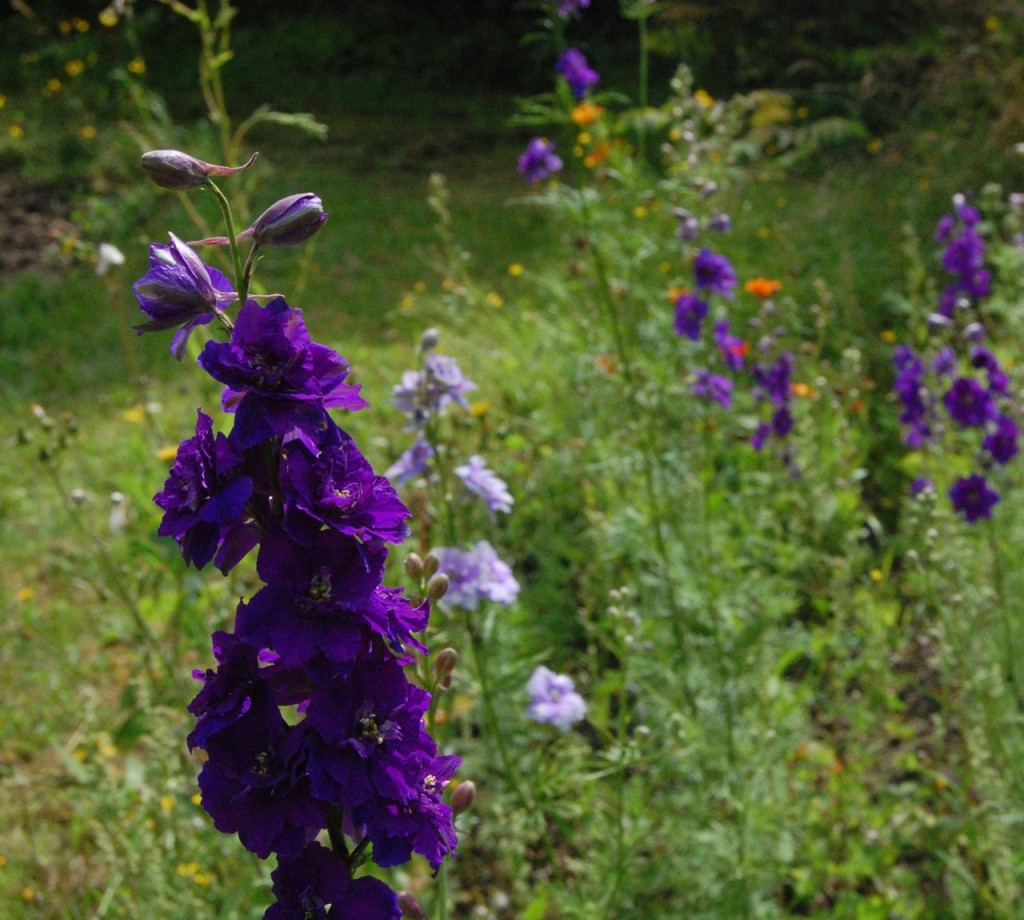 No cutting garden should be without Larkspur. Not only are they long lasting in the vase but they add fantastic height and that sort after natural, cottage garden feel. My stalwart favourite Larkspurs are 'Giant Imperials', these are really tough and stand up to the elements really well whilst providing an amazing show at the same time. I wouldn't be without them.
I always try to make an autumn sowing of Larkspur…a September sowing will give me earlier flowering plants than a spring sowing. (I sow in spring too for later flowers)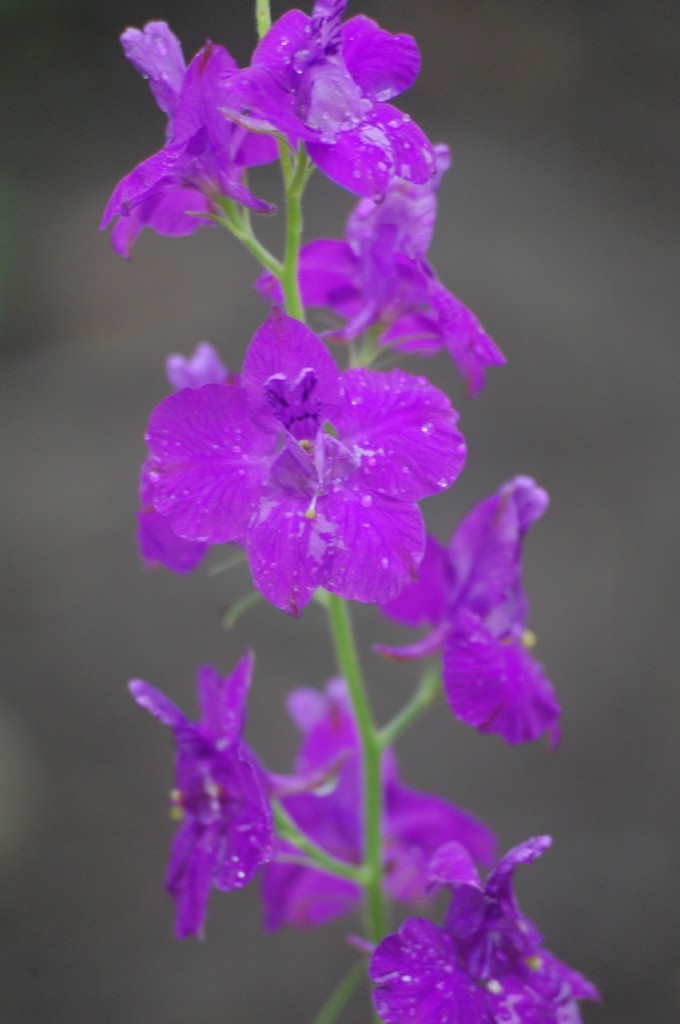 Also our friend the Larkspur, needs a cold spell to get the seeds to germinate. If you are planning a spring sowing, pop your seeds in the fridge for a couple of weeks first. This will help your germination rate. (If you buy your seeds from me they will have been refrigerated already)
Wait until the spring to thin out your seedlings…and space to about eight inches…don't bother to replant the seedlings you remover…they rarely amount to anything and will probably just sulk for a few weeks before dying.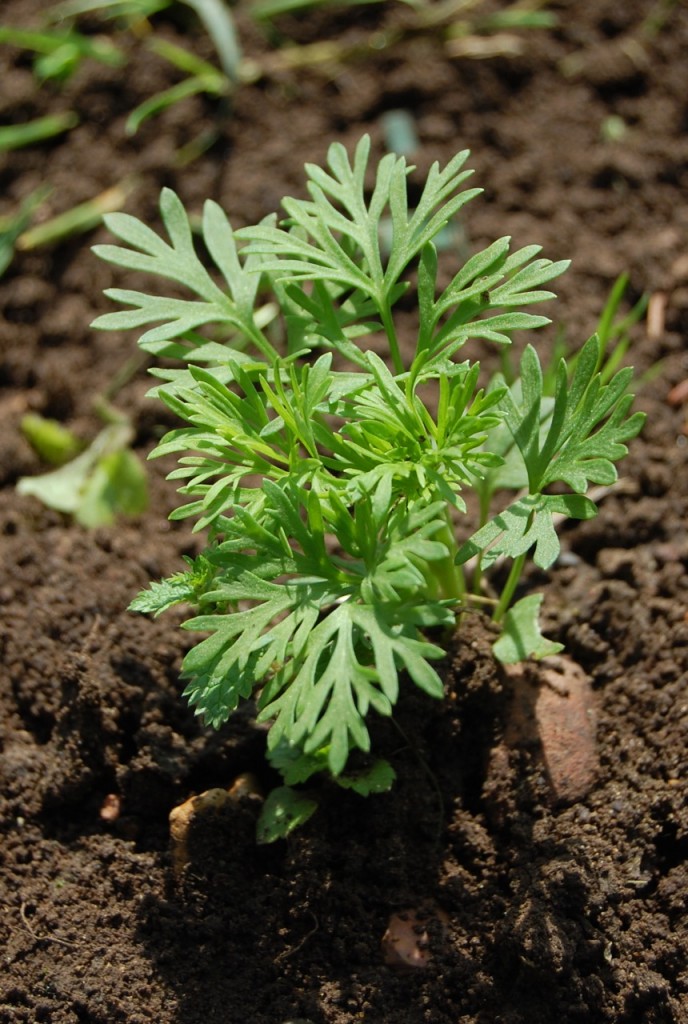 I didn't stake mine this year and had no problems (Though my unstaked cornflowers weren't) so the choice is yours. If your patch is exposed then perhaps stretch some pea netting over the it at about 50 cm high, parallel to the ground.
Grow them or show them with Ammi Majus, Nicotiana 'Lime Green' or/and Scabiosa to carry on the cottage garden vibe…do this and you will win prizes at the village fete…failing which get drunk and fall into the cake stand.
Larkspur Imperials can be found in the Higgledy Shop and are also available as part of my 'Seeds to sow in Autumn' collection…12 packets for £12 inc p&p. :)
Have fun mon ami!
Regards
Higgledy Benjamin