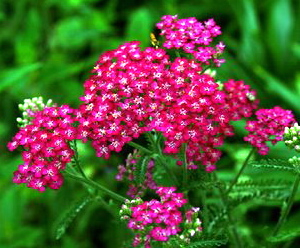 You will no doubt be delighted to wallow in the knowledge that our friend achillea is a piece of cake to grow from seed…which is not true of a great many perennials.
For cut flowers I recommend you get yourself some Achillea 'Cerise Queen' seeds to get you started. Not only are these little gems easy to grow from seed but they make fantastic cut flowers. Great colour, long lasting flowers and low maintenance…an all round winner in the Higgledy Garden book of all round winners. So…without further ado…
How to grow Achillea from seed.
*Achillea like a position in full sun…so prepare a bed where there is lots of the stuff…and make sure your soil is worked down to a fine tilth.
*They will tolerate a dry soil but preferably a free draining site.
*I sow Achillea early in the season…late February to early April, generally.
*Sow thinly and do not cover or cover REALLY lightly…the Achillea seeds need light to germinate. So best water the ground first…this stops you washing the seeds away.
*Space out your seedlings to about 18 inches.
*You can also start them off in pots. (I do both) However…don't transplant outside until after the frosts.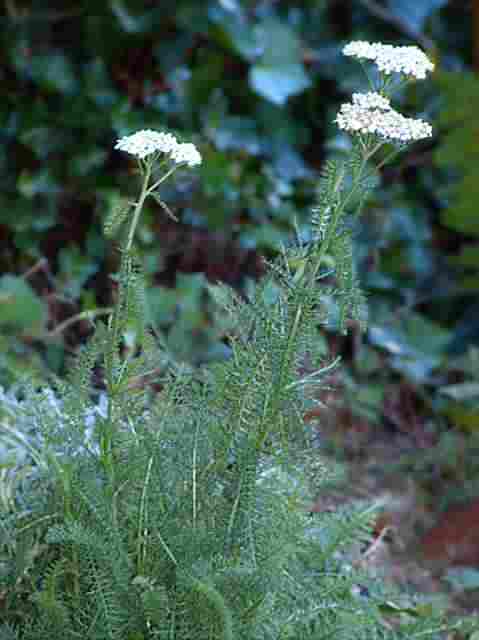 *You will find them pretty disease free…an easy one to look after is our Achillea.
*Keep the little darlings moist whilst they are becoming established…but not waterlogged.
Try them in the vase with Cosmos 'Purity' which will soften them up…or Cornflowers 'Blue Boy' to continue the cottage vibe but with a contrasting colour…the combo is gobsmackingly gorgeous.
BUY ACHILLEA 'CERISE QUEEN' SEEDS! :) 
Top Trivia!: The scientific name Achillea is for the Greek mythological character Achilles. According to the Iliad, Achilles' soldiers used yarrow to treat wounds hence the common names "All Heal" and "Bloodwort"
Have fun one and all.
Regards
Benjamin