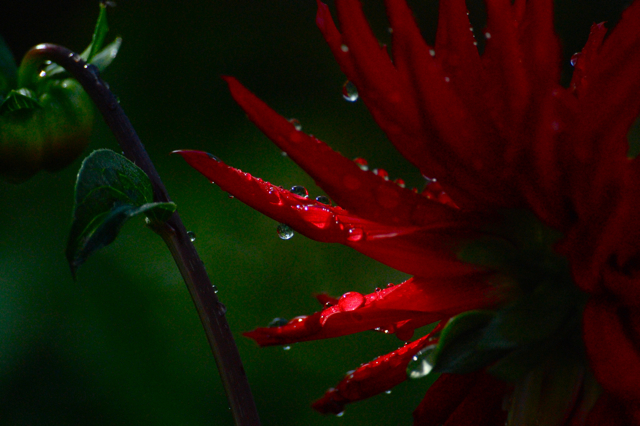 The Dahlia's have romped away rather well this year despite the efforts of the rain gods and slug gods and the gods who make me lazy at weeding. The deep red Dahlia Cactus is probably my favourite this year…it makes for an awesome cut flower… statuesque… stately… and just a little bit bonkers… My Aunty Eggy said you should never grow them in the front garden because they can make the postmen lustful.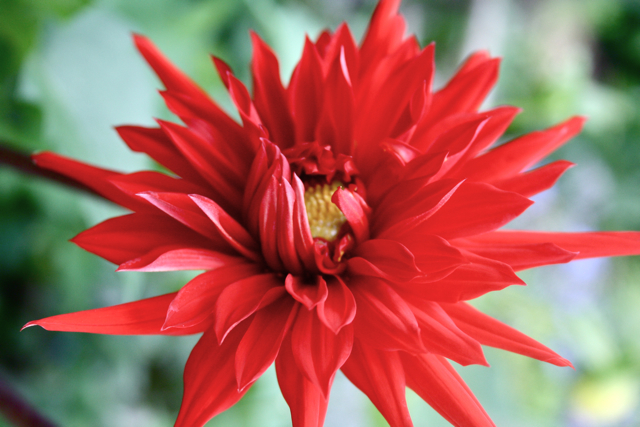 How to grow Dahlia 'Cactus' from seed.
…despite what other folk may tell you…growing Dahlias from seed is really easy…and a jolly good jape to boot…
*Sow Dahlia seeds in March and April.
*I sow into modular pots/trays but any pot about three inches across will be just the jolly job
*Use a good seed compost and sow your seeds about 1/4 inch deep.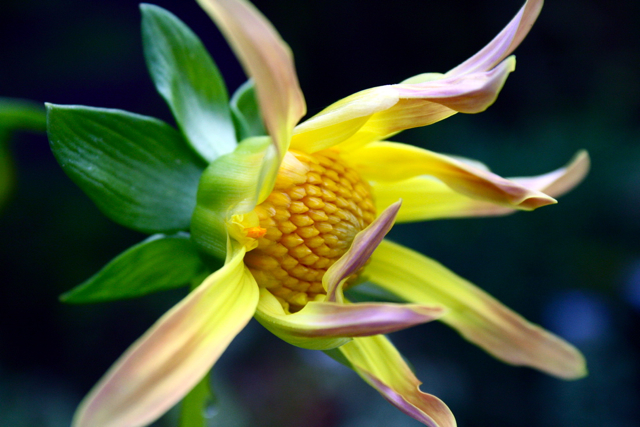 *Keep them moist and undercover…in a greenhouse on on a windowsill.
*If you have space…pop them on the top of a fridge where they will get a little gentle heat.
*Make sure the cruel and nasty fingers of Jack frost don't come and find your seedlings…protect them if a sharp frost is due… especially if they are close to the glass in your greenhouse.
*Around the middle of May (when no frost should be forecast…but check) plant them outside. Before you do this get them used to the temperature shift…so let them hang out outside during the day for a few days and bring them in at night. 'Hardening off' as it is known in the hortiverse.
*Give the plants about a foot of space between one another.
*Try them with 'Bells of Ireland' and deep coloured 'Earthwalker' sunflowers…a rather fine combo in the vase if I say so myself…
Have fun and one and all.
Regards
Benjamin Higgledy