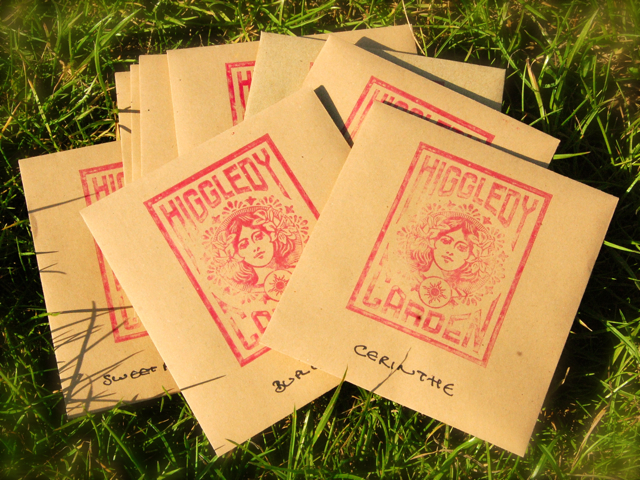 It is the wise flower grower who has seeds to sow in September. Not all flower seeds can be sown in Autumn but our hardy annuals can be…though you won't see much top growth over the winter, rest assured that those chaps in the root department are working away quietly underground… this means that come the warmer weather in spring the plants are off the blocks quick smart. Not only will they be earlier to flower but they will be much bigger, stronger and will produce more flowers.
"What flower seeds can we grow in September? oh wise and sage like Mr Higgledy?"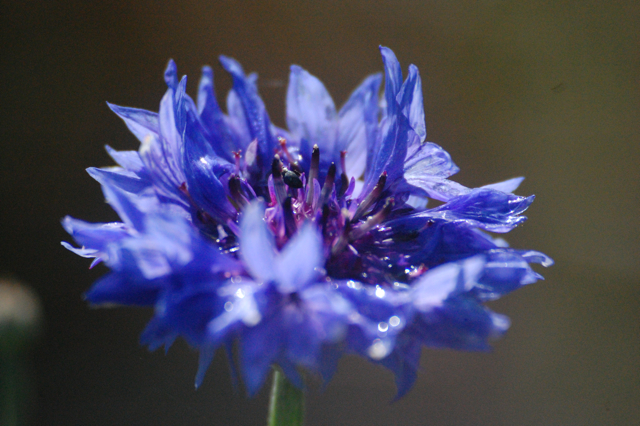 Here are my favourites that I shall be sowing in mid September. Being that I'm moving the Higgledy Garden down to Cornwall…my September sowing is not quite as straight forward as usual…but I shall get them sown and will report on their progress.
*Ammi Majus & Visnaga
*Calendula
*Cornflowers
*Cerinthe
*Corncockle
*Gypsophila (My early September sown ones flowered in late November last year…it was a mild November but to be sure I will sow them later…mid/late September, this year)
*Godetia
*Nigella
*Larkspur
*Sweet Peas (Actually best sown in October to my mind)
*Eschscholzia (Best sowed early September)
*Amaranthus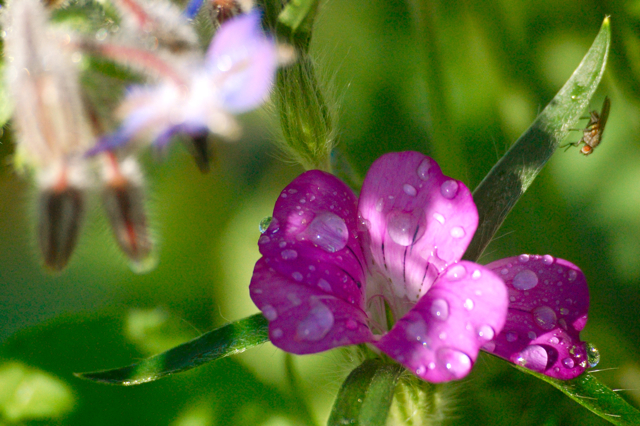 Now happily for all…the kind Mr Higgledy has put together this collection with fewer seed numbers per packet in order that you can buy all 12 packets for just £12 including postage and packing…what a jolly good egg…hip hip!!!
BUY THE 'SEEDS TO SOW IN SEPTEMBER' COLLECTION :)
Have fun peeps…let me know if you have any questions.
Kindest regards
Benjamin Higgledy