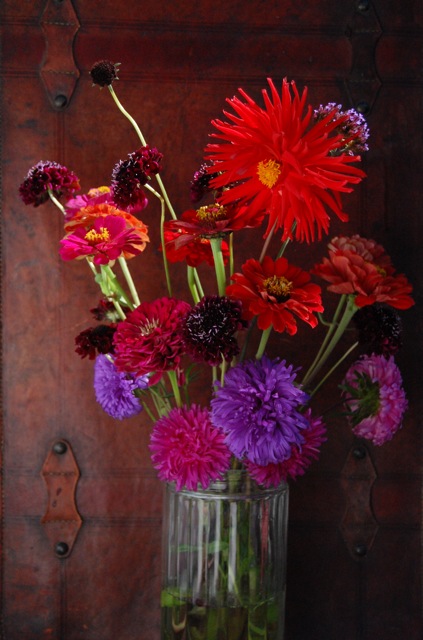 Here are a couple of super simple arrangements Karen and I made last week. We both have a similar policy of throwing flowers into jars and vases without too much fussing and fighting. You could call it a country style…just seems more relaxed than many of the formal displays one usually comes across.
In the above we have…
*Aster 'Ostrich Plumes'
*Dahlia 'Cactus'
*Scabiosa 'Crown'
*Zinnia 'Dahlia Flower'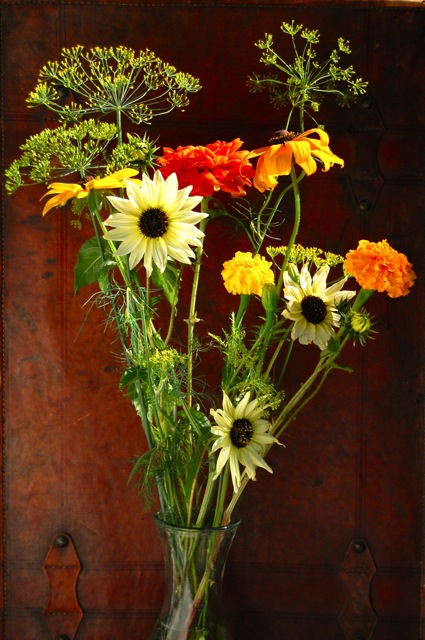 This one utilises more of the warmer early autumn varieties and is made up of…
*Sunflower 'Vanilla Ice'
*Zinnia 'Dahlia flower'
*Dill
*Rudbeckia 'Marmalade'
Others you may want to consider growing for late colour are Cosmos, calendula and Bells of Ireland.
All the seeds for the above beauties can of course be found in the Higgledy Garden shop.
Ben