I have made a list of my favourite easy to grow flowers to help those of you who have never grown flowers…or perhaps have never grown anything in your life. Generally most of the flower seeds I sell are fairly easy to get going from seed but some will be bursting to grow even if you just show them a patch of ground.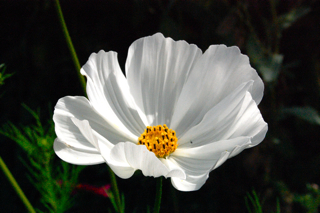 Easy To Grow Flowers.
*Cornflowers
Peace of cake. Not only are these drop dead gorgeous either as cut flowers or garden plants, they are amongst the easiest flowers to grow from seed. They will self seed the following year too…without you having to do ANYTHING…how easy can it get? My favs are 'Blue Boy'. (£1.95)
*Calendula
These are a staple of the Higgledy Garden and in look awesome with 'Blue Boy' cornflowers. Calendula are cut and come again flowers…pick a flower and two will grow to replace it and they will flower from mid May until the frosts. Truly easy to grow flowers 'Shinky Shonky' (£1.50)
*Godetia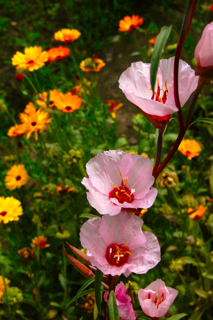 It's important to grow some flowers with good height in your cut flower patch. Godetia certainly fill this criteria. Wonderful pink flowers run up strong woody stems. Easy peasy lemon squeezy to grow from seed. Won't disappoint. We grow and stock, Godetia 'Crown' (£1.95)
*Corncockle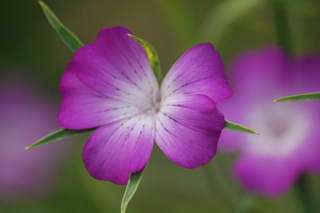 Very straight forward to grow from seed and a real beauty t00. Corncockle won't let you down. Usually self seeds in my garden…but is also really easy to harvest the seeds from and store for next year. Corncockle. (£1.95)
*Cosmos
Sow Cosmos 'Purity' (£1.95) seeds directly into the soil in mid May and you will have flowers from July until the sharp frosts. One of the most beautiful flowers for cutting in my view. They won't self sow as the early frosts will knock them dead but you can save the seeds should you desire.
*Sunflower
Love them or loath them, they are easy to grow flowers. My favourite for cutting has to be 'Vanilla Ice' (£1.95) A real gem…branching stems means loads and loads of lovely creamy yellow blooms.
*Larkspur
We simply wouldn't be without Larkspur. Very reliable. Best put the seeds in the fridge for a couple of weeks before sowing. A cottage garden staple. 'Imperial Giants' (£1.95) have good strong stems and a good mix of colour for cutting.
*Malope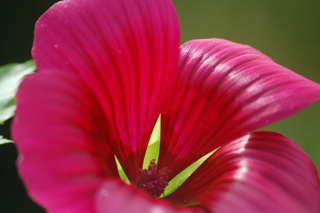 This is my third year growing Malope and I can't get enough of it. Silky trumpet flowers with bright green stars at their base…they have the wow factor…and are edible too. Malope 'Trifida' Vulcan(£1.95) is the best.
*Nigella
Another cottage garden favourite. Will self seed like a trooper so you will have flowers forever and a day. The flowers turn into extraordinary seed pods. Nigella Miss Jekyll White (£1.95)
Have fun one and all.
Regards
Ben