Aster 'Ostrich Plume' is my favourite Aster in the cut flower garden…mainly because it makes me laugh. It is so over the top flouncy it's  like an ordinary Aster in drag.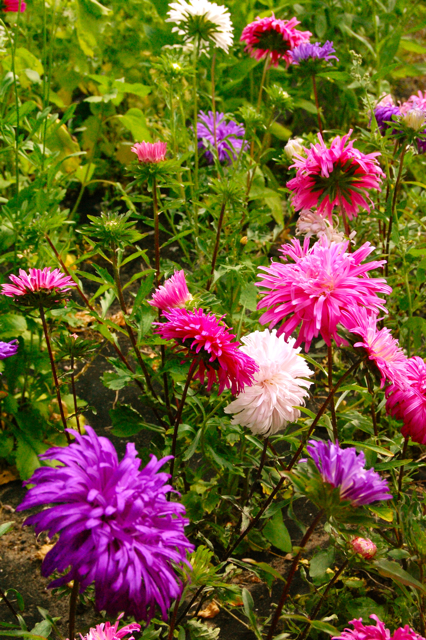 Perfect for table decorations just on their own in a simple vase or mix them with some citrus greens to calm them down a little…Bupleurum or Nicotiana 'Lime Green' are wonderful for this role.
'Ostrich 'Plume' has large, loose, feathery flower heads in a range of colours and stems can grow to nearly half a metre. These stems are good and strong too so make it an excellent cut flower.
How To Grow Aster 'Ostrich Plume' From Seed.
*I start some off in three inch modular trays, undercover at the beginning of April. Then sow some more outside when the frosts have wobbled off up north….usually mid May.
*Some folk sow much earlier, February and March…I think that's too early…but experiment if you don't believe me. ;)
*Keep the soil moist whilst they are germinating.
*After about six weeks and after the frosts have defo gone, plant outside a foot apart from each other.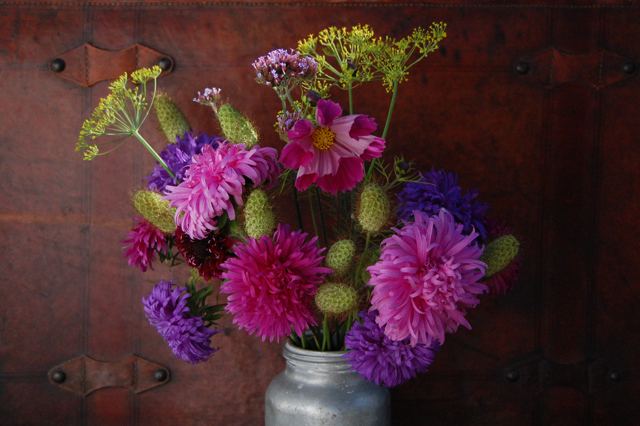 *Make sure they are in direct sun…a little shade is OK, but not too much.
*Ensure that the ground is free draining.
*Dead heading will keep the little darlings flowering.
BUY ASTER 'OSTRICH PLUME' SEEDS :)
Happy Astering.
Regards
Benjamin Higgledy