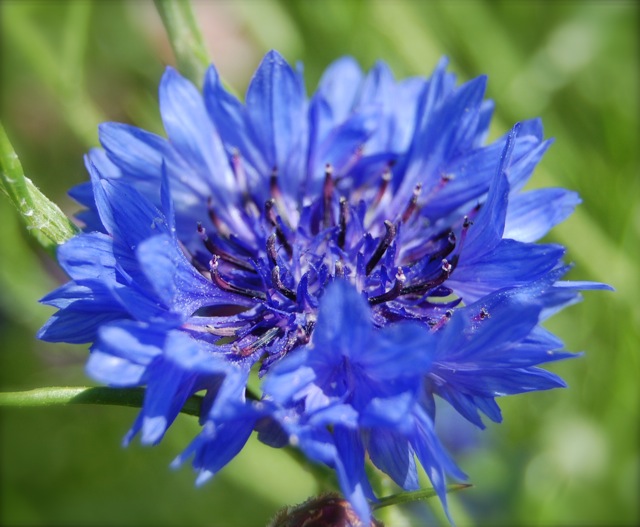 Not only are they the same colour as the pair of 'come hither eyes' that get flashed at you from Saucy Sarah, serving you up your Haddock and chips at the Sawston fish shop…no…they are also super productive and will produce you buckets and buckets of flowers from just two or three square metres of ground.
Buy Blue Cornflower Seeds. £1.95
Combine this with the fact that you can make Autumn sowings for a spring flowering and successive sowings for flowers to take you up to Guy Fawkes night and you will realise that blue cornflowers are something you may not wish to be without.
These annual flowers are subtle, slender and charming and you will find them of immense use as a cut flower. Personally I love them with oranges…not the fruit obviously…that would be daft…but orange flowers.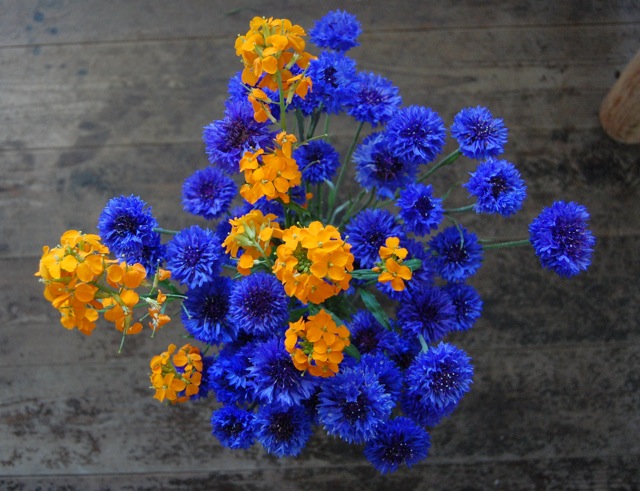 How to grow blue cornflowers from seed.
*First of all you need to find a space for them in free draining soil in full sun.
*The soil doesn't need to be rich, in fact Blue boy cornflowers are rather delighted to be in the presence of poor soil. (Treat em mean keep em keen.)
*Rake the soil down to a fine tilth.
*I make an September sowing and then a spring sowing…not sowing outside until mid April when the soil has warmed up. Though many folk sow in March and have no problems.
*I tend to sow the seeds into three rows about a foot apart. This way when the plants grow it is easy to reach the middle from either side.
*sow the seeds thinly. A pack of Higgledy Garden seeds should EASILY be enough to cover  ten meters of a single row without any bother. Don't do as I did on my first attempt many moons ago to use a whole packet of seeds in about three feet. Silly man.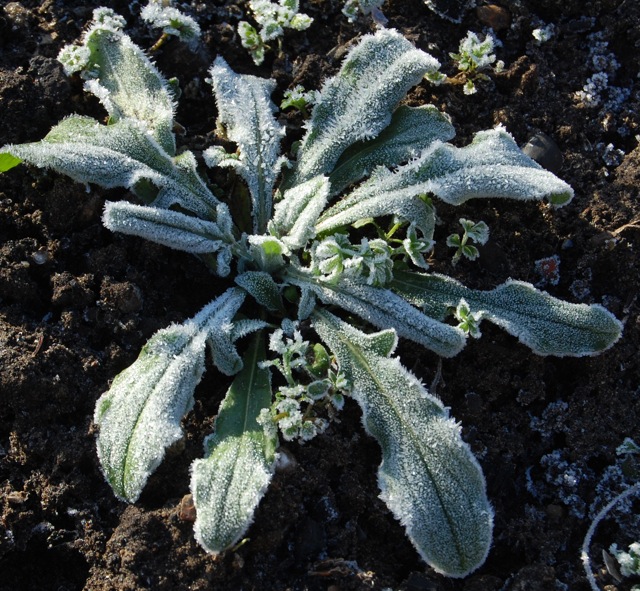 *Prewater your seed drills…this stops the seeds from being washed away by watering afterwards.
*In three weeks you will see the little munchkins wiggling their way up out of the ground…thin them to about a foot apart. If you are careful you can move the seedlings if  you don't disturb the roots too much. If they are bigger than three inches they won't like to be moved…so compost them.
*Keep the bed weed free.
*Don't let the ground dry out too much whilst they are growing.
*I put some pea netting up at a height of about two foot and let the plants grow through it. That way they get support, high winds can flatten a bed in no time.
*An autumn sowing will provide you with much earlier…and MUCH bigger plants…spring ones however will provide you with flowers much later into the season of course.
Buy Blue Cornflower Seeds. £1.95
Have a wonderful weekend one and all.
Kind regards
Benjamin Higgledy