Lupin 'Sunrise' is to my mind by far and away the best Lupin in the solar system for your cut flower patch. It's easy to grow, lasts in the vase, and has a wonderful flower of whites, blues and golds. 'Sunrise' is truly a gem and since the first time I ever grew it back in…oh…1907….it has never been exempt from my summers.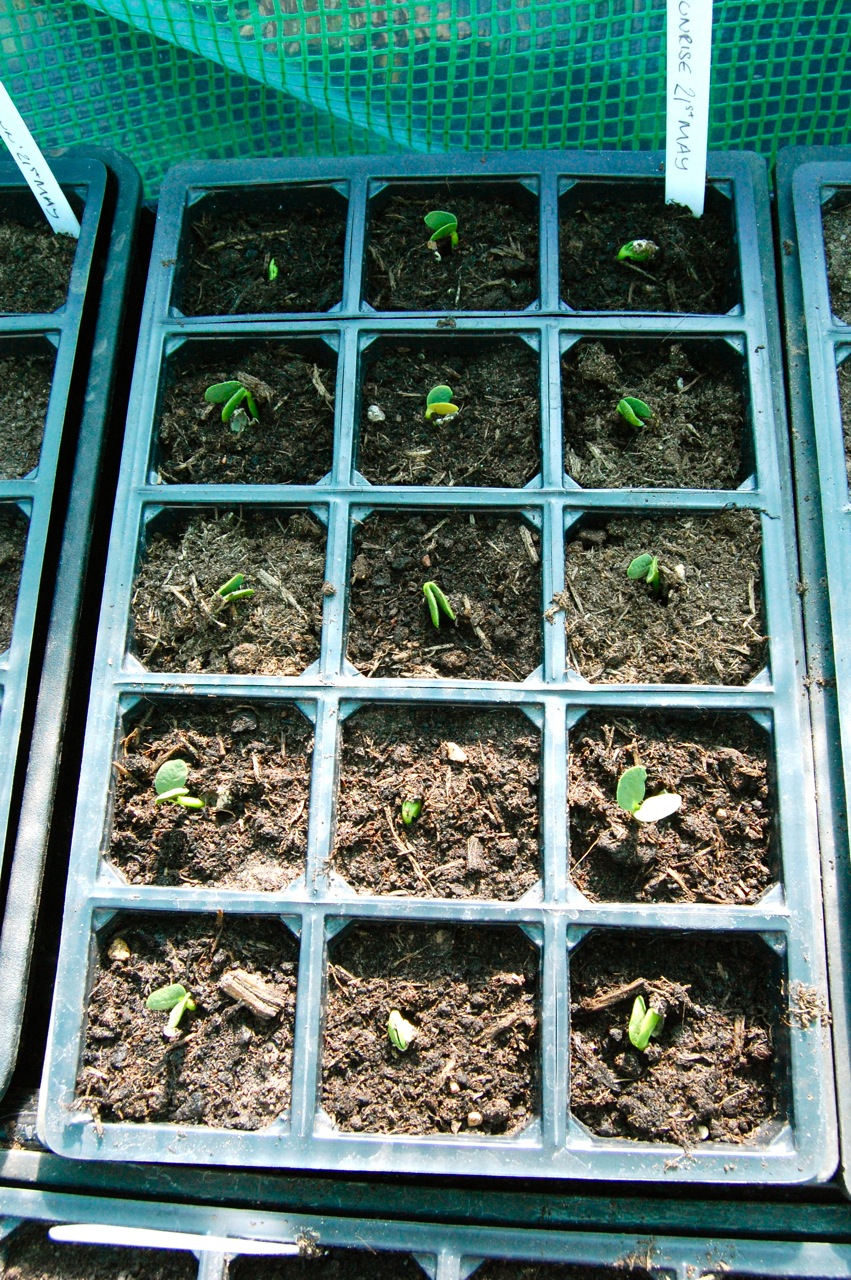 If not grown for your vase they make an excellent cottage garden style plant in your border…at three foot they are a stately number…I grow them amongst Tithonia, Scabiosa, Malope Trifida and Larkspur and let me tell you my friends…the crowd go wild.
How To Sow Lupin 'Sunrise' From Seed.
*First off…soak the seeds over night in tepid water.
*I myself make two sowings…one into module (two inch ish) trays at the beginning of April and a second directly into the soil after the frosts have tiptoed up north…this is around the 15th of May for England…earlier here in Cornwall and later in Scotland.
*With regard to module sowing indoors…some folk will tell you you cannot sow them this way because they have a tap root…but if you make sure you use a big enough module and you gently water your seed compost about half an hour before you plant them out…they will be happy as Larry. (Whoever he was…)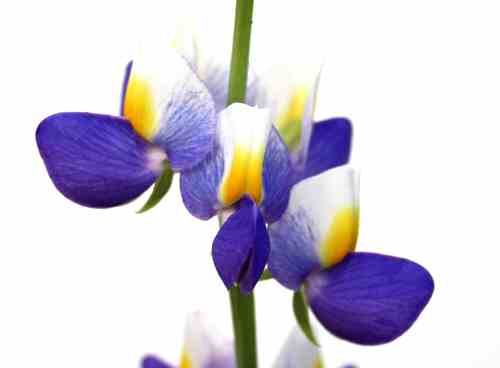 *Keep your seed bed moist whilst the seeds are wriggling themselves awake and into germination mode.
*Dig your bed over fairly deeply…about a spade blade and a half if you can…let the tap root have an easy life…it needs to go as deep as it can to bring up the juicy nitrogen that other annuals haven't been able to reach.
*I plant the seedlings out in mid May to about a foot apart.
*They should be in flower from June-August.
These will bring you great pleasure…or I'm a pickled gherkin.
I sell Lupin 'Sunrise' Seeds at £1.95 per packet.
Regards
Benjamin Higgledy