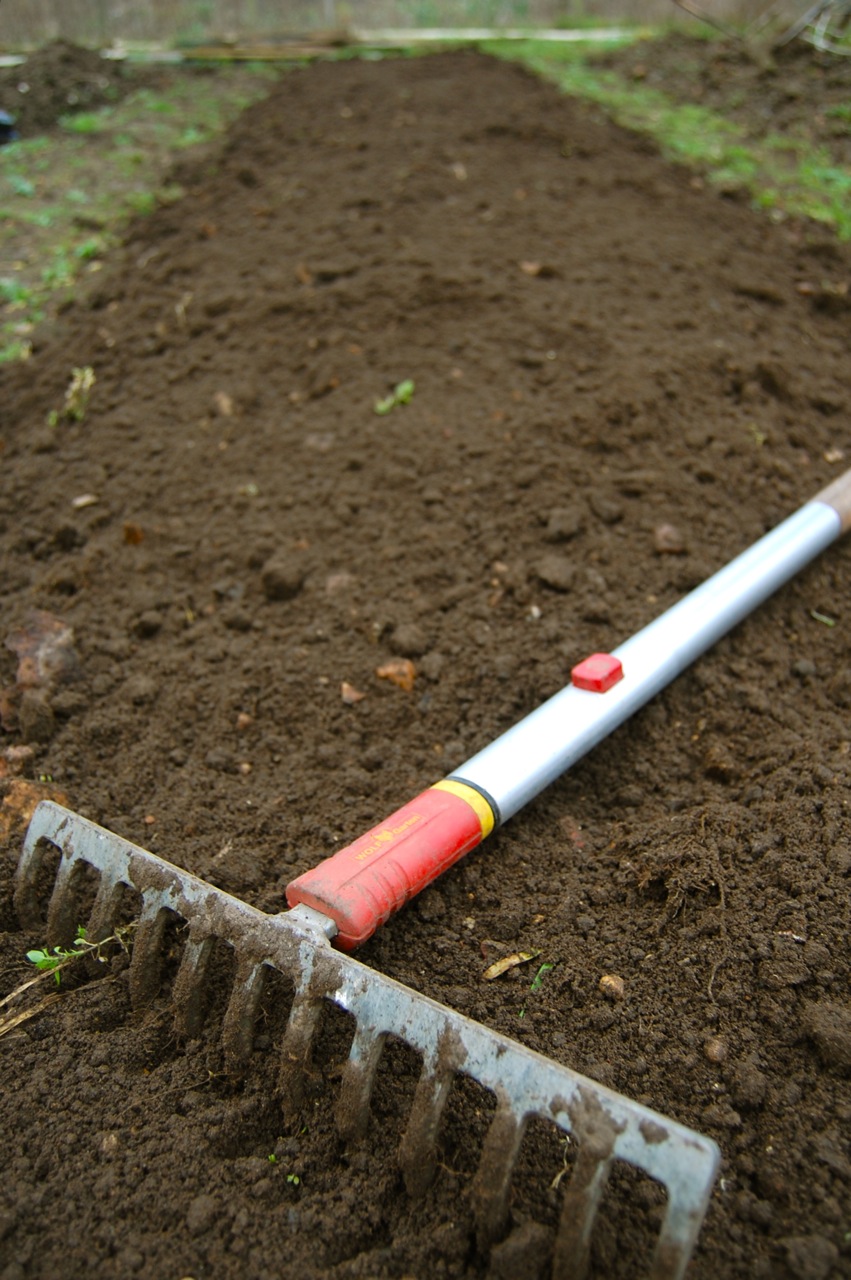 My method for preparing your ground for a cut flower bed is pretty straight forward.
*The first thing to consider is the width of your bed…you want to be able to reach the centre of your bed without ever treading on the soil…so I make my beds roughly  three feet wide.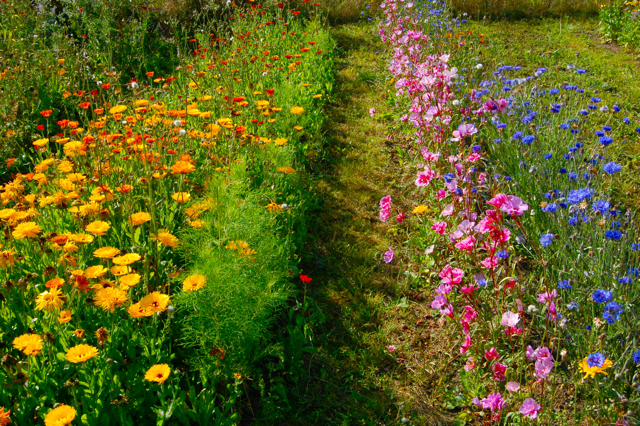 *The pathway between my beds I have down to grass and consequently make the paths as wide as my mower, which makes life super simple. You may want to have gravel or bark chip paths…or indeed baked earth…either way try not to make them less than about 2 feet.
*You will want your patch to have good drainage…so if you have a heavy clay soil you could add a good deal of organic material (3 parts soil to 1 part organic material works well for me) and perhaps some sacks of grit. If you make your own compost try adding a good deal of newspaper or straw to it…this will bulk it out and reduce it's richness which your flowers rarely require. You also may want to consider raised beds.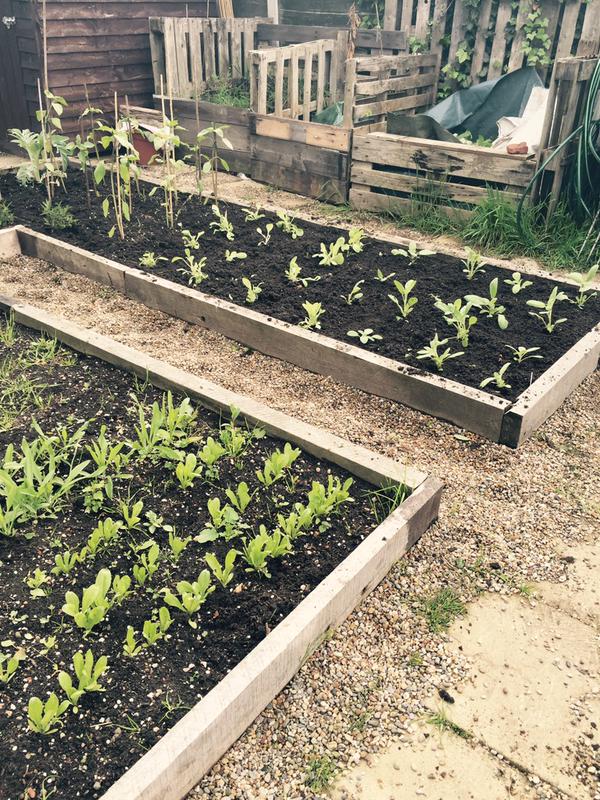 *Sun sun sun…generally all of the flowers you will be growing in the cut flower garden like lashings of sun…so don't put your patch in the shade…at least seven hours of sun in the summer would be a minimum for a bumper crop.
*If possible chose a sheltered spot…flowers don't get on with gales…but if you haven't got a sheltered spot, windbreak fabric is inexpensive and will sort your woes. For permanent patches then you should consider planting a hedge around your plot.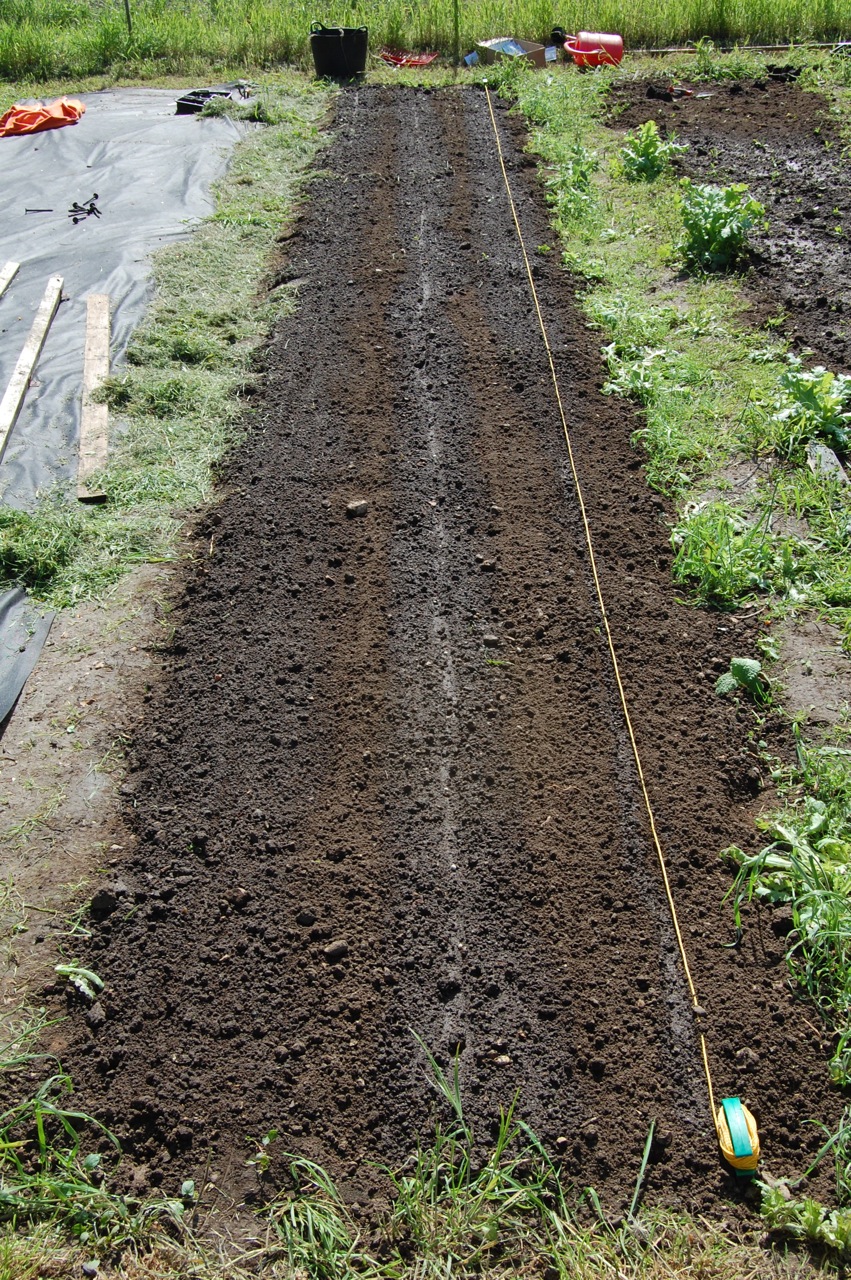 *The general belief in flower farming world is that the ground has to be double dug…personally I have found that this is not always the case…in some cases double digging can pull up nasty subsoil…and in ALL cases it's hard work and as I am a lazy beach bum type I consider it my duty to warn you away from this. In my own experience I find simply forking over the ground well, and adding a good deal or organic material produces wonderful crops….simples.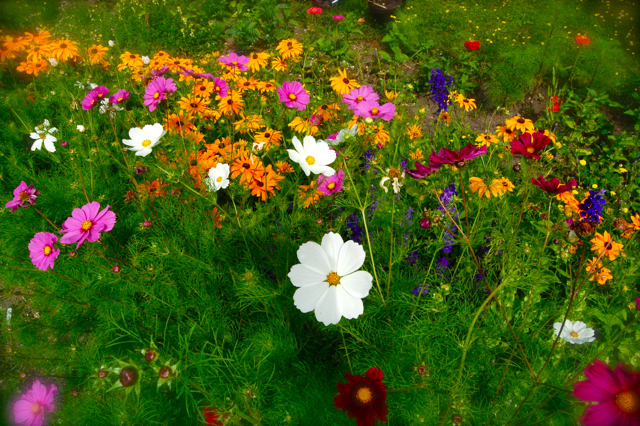 *With regard to the above it must be said that the most of the flowers I like to grow are annuals…their roots seem to rarely go deeper than eight inches…of course there are exceptions like Lupins and sunflowers…the roots of perennials generally explore further in the direction of the centre of the world and therefore would benefit from loose soil to burrow into.
Kind regards
Ben Higgledy
Link: 'Christmas wrapped seed collections'