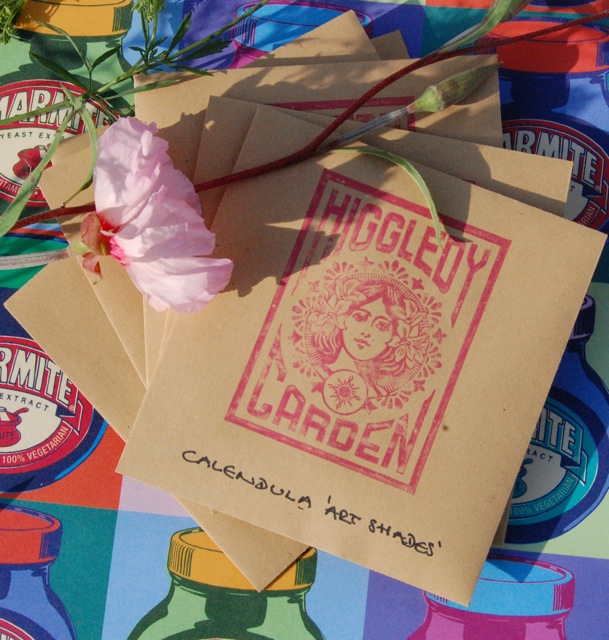 Not everyone has the space for big juicy cut flower patch with dozens of varieties and wide sweeping paths. If you are one of these folk than you can still have a cut flower garden…oh yes indeed my friends…all is not lost.
Productivity is the key here…you need what we call, 'Cut & Come Again' flowers. When you cut these you don't take them right down to the ground but rather to just above a leaf node. (where leaves meet the stem) This allows the plant to produce not one…oh no no…but TWO new stems and within a couple of weeks you will have more flowers to harvest.
So from even a small patch of say 4 metres by 2 metres you could have one square metre of each of the following varieties and have BUCKETS of flowers ALL summer long. For most flowers you will get nine plants per square metre.
Click on the flowers below to be taken to a more in depth profile of that flower. (How organised am I hey!?)
*Cerinthe Major
*Nicotiana 'Lime Green'
*Corncockle
*Rudbeckia 'Marmalade'
*Calendula 'Art Shades'
*Cornflowers 'Blue Ball'
*Cosmos 'Sensation'
*Sunflower 'Valentine'
I have produced a collection of these varieties with fewer seeds in per packet and at half the cost of standard packets…there will be plenty of seeds for a small patch and you can even collect the seed to provide you with more flowers next year. …Though I would prefer it if you left them for the birds and came back to see me next year ;)…
Even in a patch half this size you can grow a good deal of flowers for the vase…or why not team up with a friend and divide the seeds?
When April arrives I will be demonstrating on the blog how to create a small scale cutting patch that will give big returns…I know I know…I'm too kind…
Have fun my land challenged friends! ;)
Regards
Benjamin Higgledy.