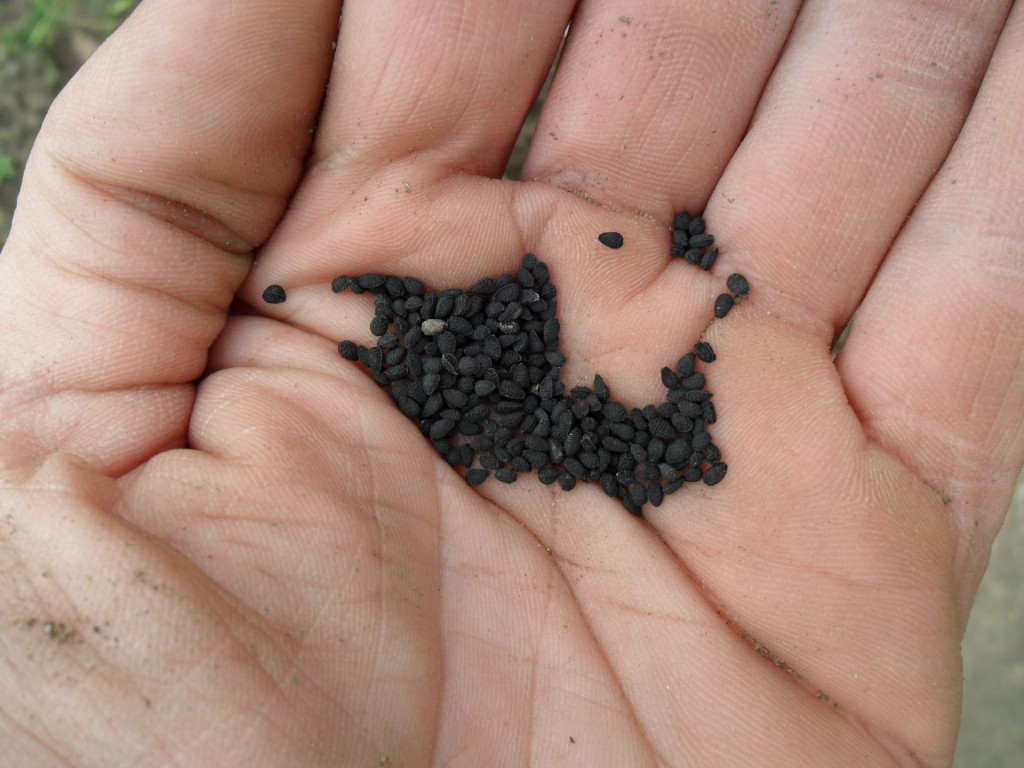 There is nothing quite as satisfying than using a massive and  sweeping generalisation….and I have got a fab one for seed sowing:
Sow to a soil depth that is three times the diameter of your seed.
This works for just about everything….there are exceptions of course…many of our magical friends demand sunlight to germinate so they like to be surface sown…some of these include….Rudbeckia, Bupleurum, Cleome, Bells of Ireland and Nicotiana. Just firm these into your growing medium…they need a secure 'contact' with Mother Earth…or Auntie Compost.
Ricinus and Ceritnthe seeds benefit from being soaked overnight in luke warm water…and if starting them undercover…give them their own pot.
Tiny, weeny, dinky winky seeds are often mixed with some sand before sowing to aid an even distribution…this is something I see the old boys doing…I don't do it myself…but then I'm a rock n roll maverick type.
For further info…can I suggest you read my more detailed Guide To Seed Sowing.
Have fun…
Mr Higgledy