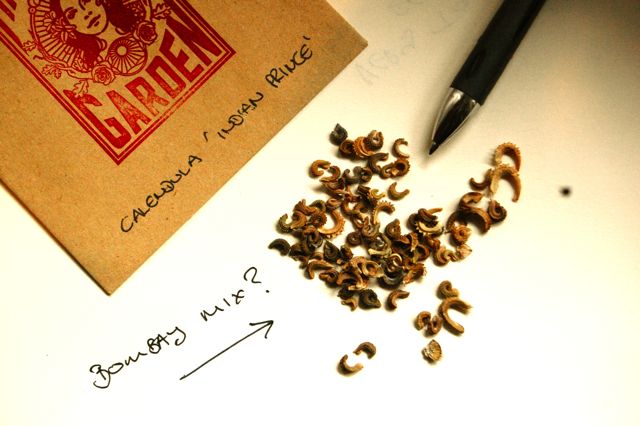 Calendula 'Indian Prince' seeds were amongst the first seeds I ever sowed in the Higgledy Garden…so I have something of a soft spot for the little darlings. Lava orange discs of burning love…get em whilst they're hot.
I think they make an excellent addition to any cut flower patch…they are super productive and keep giving up blooms the more they are cut…so are fab if you have a small cut flower patch.
"How do we germinate your Calendula 'Indian Prince' seeds Mr Higgledy?"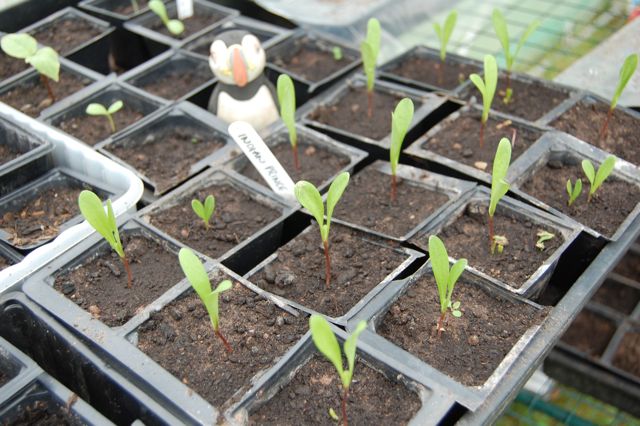 *I grow some direct in the soil…and a tray or two undercover in 15 cell modules.
*As per usual make super sure that your proposed bed is properly dug over and all trace of weeds removed.
*She will grow best in a sunny spot
*I sow the first batch of  my Calendula 'Indian Prince' seeds in September for an early flowering the following year…then some undercover at the beginning of April…some more directly in the soil in mid May (after the frosts) and a further row or two at the beginning of June for a late harvest.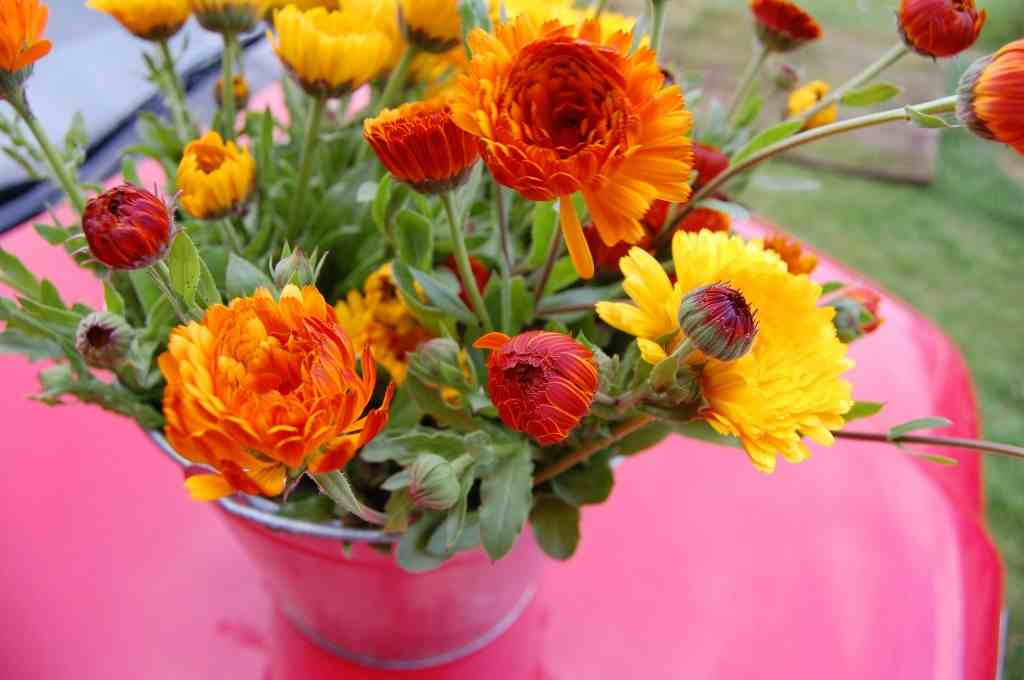 *If sowing in your cut flower patch you will want to sow in straight rows…bury the seeds no more than a cm deep and keep the soil moist whilst they become established.
*Thin out the seedlings to about a foot…you can transplant the ones that are too close to another part of the plot if you have gaps…I love having mixed beds in the cut flower garden…this help reduce the spread of disease too.
*Spring sowings will take 10 – 12 weeks to flower.
My Calendula 'Indian Prince' seeds are £1.95 for 100+ seeds. :)
If you only grow one calendula in your cut flower patch…then I would suggest these are the ones…
Have fun!
Kindest regards
Mr H